Mavericks vs Kings Predictions
April 17, 2021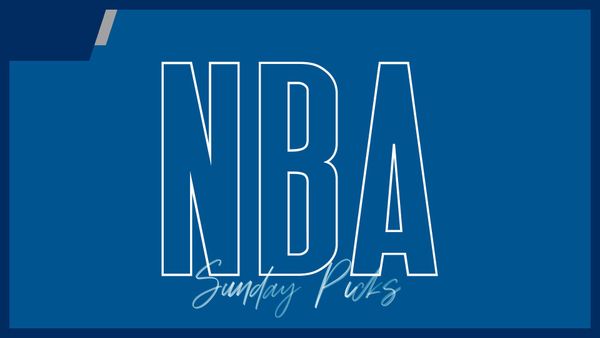 Mavericks vs Kings Pick: Over 230
The Dallas Mavericks and Sacramento Kings are both Western Conference mainstays, both making deep runs in the playoffs in the conference in the past. In this game, the Mavericks and Kings will look to conjure up images of their previous success with a win over one another. In this edition of NBA picks, we put Mavericks vs Kings under the magnifying glass and give our best bet for the game.
Sacramento Kings vs Dallas Mavericks Betting Pick
This game will be played at 8:00 PM ET at American Airlines Center
Why bet the Over:
✅ Not a single team in the NBA gives up more points per game than the Sacramento Kings. The Kings allow 118.8 points per game, which should make it easy on the Dallas Mavericks to put up points in large quantities against them. For over bettors, this is great news.
✅ The Sacramento Kings also have a nice advantage on the offensive side of the floor that they can exploit. De'Aaron Fox is a matchup nightmare for the Dallas Mavericks' defense. He is too fast to be guarded effectively by Luka Doncic. And he is too talented to be guarded by some of the quicker, but less talented, members of the Mavs. Fox should go off in this spot.
✅ Both the Sacramento Kings and Dallas Mavericks are in the top half of the NBA in offensive efficiency so far this season. While the Mavericks tend to play a slower pace than their opponents, they do a great job of generating points from fewer possessions. They will do the same here against a Kings team that struggles to stop anyone.
General Info about Dallas Mavericks vs Sacramento Kings
Who has had the advantage in Mavericks vs Kings
Games between the Dallas Mavericks and Sacramento Kings can typically go either way. Even when one side is demonstrably better than the other, things like injuries and motivation to win can result in an upset in this series. Both teams are more than capable of winning this game, as has been the case in the past when the Mavericks and Kings have gone toe-to-toe.
What is the key to Mavericks vs Kings?
The center position is huge to the outcome of games between the Dallas Mavericks and Sacramento Kings. Both teams have enjoyed elite play at the guard and forward spots for long periods of their history. But the center position can be harder to find good talent in. The Kings have enjoyed players like Vlade Divac in the past, while a center like Tyson Chandler had a huge impact on the Mavericks when he was there.
Can I bet on this game?
Games between the Dallas Mavericks and Sacramento Kings can indeed be wagered on. How they can be bet on depends on the laws in the state that a bettor is in. Some states allow online and in-person sports gambling, while some states only allow one or the other. And some states do not allow sports gambling at all.
Kings vs Mavericks Predictions
Making predictions on games between the Sacramento Kings and Dallas Mavericks is something we take great pride in. We look at the stats for each team along with the style of play for each side during the season. This allows us to project just how these teams will play when they visit one another during the regular season and playoffs.
Mavericks vs Kings Against the Spread Predictions
Betting against the spread in the NBA requires bettors to predict both which team will win a game along with the margin by which they win. How motivated a team is to go out and win by a large margin depends on whether a game is taking place in the regular season or the playoffs along with other factors. Those factors include what the health situation is for each side and whether home court advantage is a factor.
Sacramento Kings vs Mavericks Over/Under Betting
In the over/under, bettors are predicting the number of points that the Dallas Mavericks and Sacramento Kings will score. To do this, bettors should develop a knowledge of each team's stats from throughout the season. Just as importantly, bettors need to figure out what matchups on each side of the floor can help or hurt each side's goal of scoring points.
For example, if either the Dallas Mavericks or Sacramento Kings have a shot blocking center who can prevent rim runs, that can help their games stay under the total. In the NBA, shooting and scoring are better than they have ever been. But grasping the details can help bettors find value on the under as well as the over.
Dallas Mavericks vs Kings Moneyline Predictions
Betting on the moneyline during NBA games asks bettors just to predict who is going to win a contest. The Dallas Mavericks and Sacramento Kings have both done their share of winning throughout their histories. But picking which side will win in a one-game sample size requires bettors to do a lot of critical thinking on both sides. Things like recent form and home court are important, but even they do not guarantee victory.
The odds for NBA games between the Dallas Mavericks and Sacramento Kings are set a day or so before game time. The odds can then move in one direction or the other depending on things like injuries and other factors that can have an effect on win probability. Bettors should visit their preferred sportsbook regularly to see how the odds fluctuate and to get the best odds they can.
Live Streaming Mavericks vs Kings
Fans who want to watch the Dallas Mavericks and Sacramento Kings from home or on the go can do so through live streaming platforms that carry NBA games. There is a full array of platforms that have pro basketball on their menu. Those platforms include YouTube TV, Hulu and NBA League Pass.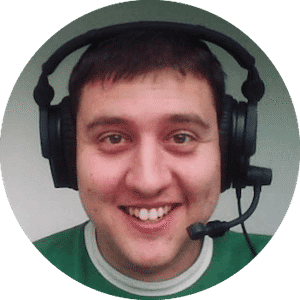 Jay Sanin
Jay Sanin is a sports writer and broadcaster from Albany, NY. He has covered sports betting and the gambling industry since 2013.