LSU Tigers vs. Vanderbilt Commodores Betting Picks
October 2, 2020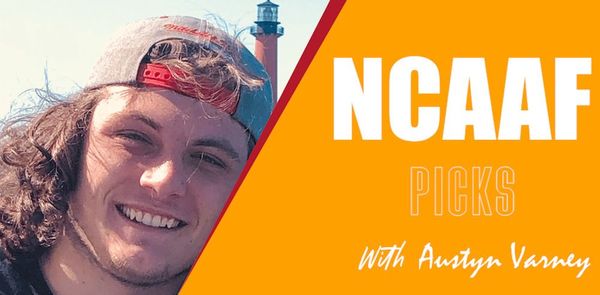 | | |
| --- | --- |
| Date: | Saturday, October 3rd |
| Time: | 7:30 PM ET |
| Venue: | Vanderbilt Stadium |
| Network: | SEC Network |
| Spread: | LSU -21 |
| O/U: | 50.5 |
The 0-1 LSU Tigers will go on the road Saturday to face off with the 0-1 Vanderbilt Commodores at 7:30 PM ET in Vanderbilt Stadium. After getting upset by Mississippi State in week one, the Tigers return as even bigger favorites in week two. The Commodores put up a strong fight against 12th-ranked Texas A&M and nearly beat them. The Tigers come in as 21-point favorites and we're looking at a 50.5 over/under. Let's dive into how this game will fly and who will cover the spread.
When the LSU Tigers Have The Ball
Oh, how the mighty have fallen. I predicted the LSU loss last weekend and my top bet of the week was the Mississippi State Money Line. I hope you followed and made the big bucks with me. It wasn't hard to see that this LSU team is nowhere near the 2019 version of themselves. In fact, don't even consider them the same team. They lost 19 of 22 starters and this new group isn't nearly as talented.
The Tigers managed to give up 623 passing yards and five touchdowns to Bulldogs K.J. Costello. While the new-look Mississippi State offense was a shock to the system, it's very weird to see an LSU secondary get toasted like that. Offensively, the Tigers weren't much better. Myles Brennan may have thrown for 345 yards, but he threw two picks and struggled for a lot of the game.
When he does drop back, Terrace Marshall Jr. is one of the best wide receivers in the nation. He caught eight balls for 122 yards and two scores in the opener and you can expect him to keep that up throughout the season. He's complemented on the outside by Jaray Jenkins and Racey McMath, who are two sure-handed options for Brennan to lean on.
With CEH gone, the running back position is shared between Chris Curry and Tyrion Davis-Price. They are both talented backs, though neither are close to what Edwards-Helaire was. John Emery Jr. is a former five-star recruit and he has the most upside in this backfield. Expect him to draw a ton of carries as the season progresses.
If this LSU Tigers team wants to cover this massive spread, they'll certainly have to come out with a lot more fire than they did against Mississippi State. It's certainly possible as the talent is more than there. If Brennan can take care of the ball, he's delivering it to some future NFL starters in front of a dynamite offensive line. 21 points is certainly a ton for a team that looked that horrid in week one.
When The Vanderbilt Commodores Have The Ball
The Commodores didn't come into the season with super high expectations, but they put up a hell of a fight against a 12th-ranked Texas A&M Aggies team in week one. They ended up losing 17-12 in a defensive joust. The Commodores led for the entire first half and lost the lead with just 10 minutes remaining. It's rather obvious that this is a Vandy team that will be leaning on their defense.
Offensively, Ken Seals threw for 150 yards, a touchdown, and two interceptions. He really wasn't great, but that's not a huge deal against an elite A&M defense that is going to stifle most offenses they face in 2020. Wide receiver Amir Abdur-Rahman has risen to the top of the ranks and he looked incredible against an elite secondary in week one. Ben Bresnahan and Cam Johnson are extremely talented as well and will make some noise against weaker defenses.
The Tigers just gave up 600+ yards through the air in a single game, so Vandy has a chance to throw the ball all over the field here if Ken Seals can keep it safe. Ja'Veon Marlow and Jamauri Wakefield share the backfield and both are a pain for any defense. Wakefield is the boom back while Marlow has a bit more speed and can make an impact in the passing game.
Vanderbilt has a chance to keep this game close and I really wouldn't be surprised if they hold a lead for a quarter or two. The Tigers looked downright awful defensively in week one and Seals has potential and the weapons. It just comes down to reducing turnovers against an extremely aggressive linebacker core. The Tigers are nowhere near the team they were a season ago and we shouldn't look at them like it. Expect Vandy to throw the ball early and often as it's surely the weaker point of this LSU defense.
I'm conducting this LSU train right into the Atlantic Ocean. We predicted LSU would lose last week and while I won't go that far here, this is going to be a close game. The Commodores defense is better than Mississippi State and they're going to make things uncomfortable on Brennan. The Tigers are worse defensively than they've been in years.
While that will likely change as these guys play more and more together, this is only week two and Vandy will have success on offense here. LSU didn't just lose their starters. They also lost Joe Brady, who was the passing game coordinator. Call me what you will, but I have absolutely no faith in a coaching staff led by Ed Orgeron.
Joe Burrow and Joe Brady are the only reasons Orgeron is thought of as anything but a fiery interim. This LSU won't be any good again until he's gone. I'm not expecting back-to-back upsets, but I do think Vandy keeps it a lot closer than 21 points against an LSU team that stinks this season.
Final Score Prediction: LSU 34, Vanderbilt 20
The LSU defense looked terrible in week one and there's no way I see the Commodores getting held under 20 points. LSU will also look better than they did in week one and I project them for around 35. I much prefer Vanderbilt with the spread, but lean the over as both of these offenses should rebound a bit from opening weekend.