Kyrgios vs Opelka Prediction: ATP Toronto Masters Picks
August 9, 2021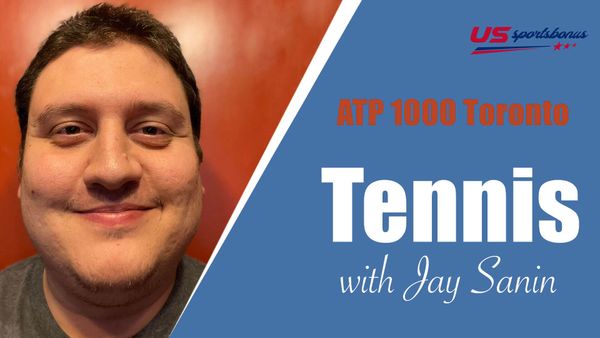 Kyrgios vs Opelka is set to be the final match of the Monday slate at the ATP Toronto Masters 1000 event. Not many breaks of serve are expected, as both players are among the best on tour at taking care of business during their service games. But if one of these players can get just one glimpse at a break and take advantage, the results of the entire match could be impacted. In this edition of men's tennis predictions, we look at Kyrgios vs Opelka and pick a winner on opening night in Toronto.
Nick Kyrgios vs Reilly Opelka Betting Pick
Kyrgios vs Opelka Pick: Kyrgios -1.5 games (-125)
Nick Kyrgios is just 1-2 in the North American hardcourt swing post-Wimbledon, but a look at his recent opponents suggests he hasn't been as bad as that record indicates. Kyrgios beat Kevin Anderson in his first match in Atlanta, but has since lost to Cameron Norrie and Mackie McDonald. Norrie had just come off of a title in Los Cabos and was playing well, while McDonald reached the final after his match with Kyrgios in Washington.
Of course, the question for Kyrgios isn't his ability to beat whoever is in front of him during a match. Instead, it is whether or not he cares enough to do so. Motivation is the biggest rival of Kyrgios heading into each match. But the fact that he is presented with a winnable match here against an opponent that isn't going to grind him down, with Opelka's big serving style likely to interest the Australian, should prevent him from tanking this opening round encounter away.
Reilly Opelka has won two of four matches on the hard courts of North America following Wimbledon. He's beaten two players outside of the top-100 in Fratangelo and Galan Riveros, but has lost to Taylor Fritz and John Millman. Opelka's game has been in a concerning place, as his lack of a well-rounded attack outside of his first serve has left him without consecutive wins since the clay court season two months ago. Opelka has lost five of his last seven matches.
For Opelka, there is no secret as to what his approach to this match will be. He will aim to bombard Kyrgios with first serves that are unreturnable, which is a good strategy if those first serves are landing in play. But with a shaky groundstroke game in the event that he has to play second serves, and one of the worst service return games in hardcourt tennis this past year, it will take more than his 20 aces per match over the last 52 weeks on hard courts to advance here.
Both players are in the top-five on tour in terms of the percentage of service games won on hard courts over the last year. Opelka has held in 91% of his games over that span, while Kyrgios has held at 89%. But Kyrgios is breaking serve at a 5% better clip on hard courts over that time, with Opelka's anemic 10% break rate on hard courts over the last year making him unlikely to put much pressure on the Kyrgios serve.
This match should come down to the fact that Kyrgios has a serve that is right up there with Opelka's, but Kyrgios is a little more capable returning serve. The Kyrgios groundstroke game is far from elite, but it is better than that of Opelka, who is known to slap ball after ball into the net on the rare occasion that he does get into an actual rally. As long as Kyrgios cares to win this match, he should do so and cover the 1.5 games line.
Kyrgios vs Opelka Pick: Kyrgios -1.5 games (-125)
Who is the favorite to win Toronto?
The favorite to win the Rogers Cup is Daniil Medvedev, who comes into this tournament at 3/1 odds to claim the title. Rafael Nadal (+350), Stefanos Tsitsipas (+550) and Andrey Rublev (+700) are right behind Medvedev, though, and will look to earn the first Masters 1000 title of the North American hardcourt season.
Will Rafael Nadal go deep in this tournament?
It feels like Nadal is going to be able to decide how he does in this tournament, as he looks to manage his own physical well-being ahead of the US Open. How far he gets depends entirely on how much he wants to push himself as he gets ready for the final major of the 2021 season. It is unlikely that he redlines his game enough to beat some of the younger stars on tour.
Who is the best longshot bet to win this event?
As far as a longshot candidate goes, there are several with a chance to claim this title given that Nadal isn't at his peak and Djokovic is out of this event. Players like Aslan Karatsev at 28/1 or Sebastian Korda at 40/1 are live to win this tournament, even if they aren't normally players who win Masters 1000s.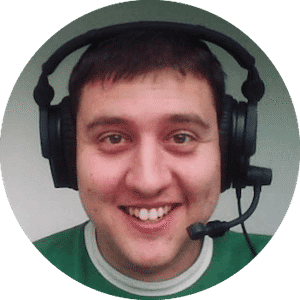 Jay Sanin
Jay Sanin is a sports writer and broadcaster from Albany, NY. He has covered sports betting and the gambling industry since 2013.