Kyrgios vs Humbert – Australian Open Betting Picks
February 8, 2021
Kyrgios vs Humbert is set to be one of the popcorn matches of the third night of Australian Open action. With Kyrgios being the consummate showman, he finds a nice foil in the less flamboyant Humbert here. In this installment of tennis picks, we look more closely at this matchup and predict a winner in what should be an interesting case study in on-court psychology.
Nick Kyrgios vs Ugo Humbert
The Pick: Nick Kyrgios -125 over Ugo Humbert
The Pick: Nick Kyrgios -125 over Ugo Humbert
Heading into Kyrgios vs Humbert, you can say that Nick Kyrgios is trending in the right direction. He picked up a win in the opening round of the tournament against Frederico Ferreira Silva, taking that match in straight sets. All three sets ended 6-4 in favor of Kyrgios, whose serve was as impressive a weapon as ever. Kyrgios put 80% of his first serves in play, winning 84% of his first serve points. If he can replicate that success from the service line, he will be a tough out here in Melbourne.
Kyrgios has won three of his four matches since the start of the 2021 season, including Sunday night's opening round victory. The lone loss Kyrgios has suffered so far this year came against Borna Coric in the round of 16 in last week's Murray River Open. More important than the results has been the health of Kyrgios, who has played all of his matches to completion without his knee derailing things.
Ugo Humbert needed four sets to get the job done, but he did manage to defeat Yasutaka Uchiyama in the first round of the Australian Open. Humbert was not broken in the match, with the one set he did drop coming via third set tiebreak. The protection of his serve bodes well for Humbert in a match against a player in Kyrgios who isn't always the most interested in grinding out breaks. But Humbert did face six break points in the match against the 106th ranked player in the world.
Humbert is 1-1 so far in 2021, dropping his lone tune-up match last week to James Duckworth before his maiden victory of the year on Sunday night. The loss to Duckworth puts Humbert at 0-1 against Australian players during this Melbourne swing. If he wants to even that record at 1-1, he will have to find a way to make inroads on the Kyrgios serve, something even the best players in the sport struggle with.
Kyrgios vs Humbert has taken place once before, last February in Acapulco, Mexico. Humbert won the first set 6-3 in that match, with Kyrgios retiring at the conclusion of that opening set. Kyrgios was booed by the crowd for succumbing to a wrist injury and cutting the match short, highlighting both the love/hate relationship fans have with Kyrgios and the fact that there was once a time where fans could regularly attend sporting events pre-COVID.
In this Kyrgios vs Humbert match, I expect Nick Kyrgios to keep the momentum rolling in his home country. I would recommend placing this bet at a sportsbook that voids tennis matches in the event of a retirement. But Kyrgios is the more dangerous player and has a partisan home crowd to motivate him to make it to a potential third round match with third seeded Dominic Thiem later this week. He should advance here, though betting Kyrgios is always an adventure.
Could Kyrgios beat Dominic Thiem?
Nick Kyrgios is capable of beating any player on tour if he decides to compete at his highest level on a given day. He is a lethal server and has the athleticism to play great defense when he wants to. The question with him is always whether or not he wants to be great at this sport.
What happens to a bet if a player retires in a match?
The answer to this question depends on the rules of each sportsbook. Some books count matches that have had one full set completed, others void any bet that doesn't see a match fully completed. Bettors should always be aware of these rules before they place any tennis bets.
Is Djokovic still the favorite to win the Australian Open?
Yes, Novak Djokovic is still the favorite to win this tournament after the first round. He barely broke a sweat in round one, and faces a pair of Americans in the next two rounds. He should have an easy path into the second week, where he will likely be the favorite in every match he plays barring injury.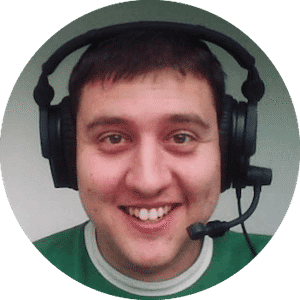 Jay Sanin
Jay Sanin is a sports writer and broadcaster from Albany, NY. He has covered sports betting and the gambling industry since 2013.