Kirk Cousins May Have Just Made The Minnesota Vikings A Bad Bet
September 2, 2020
The Minnesota Vikings were not great in their first season with Kirk Cousins in 08 (8-7-1). But they did take a big step forward last season, improving to 10-6 and winning a wild card game. With the pieces they have in place and a few key additions in the offseason, fans had high hopes heading into 2020.
But that might all change in light of some comments Cousins recently made regarding the coronavirus that has gripped the nation in recent months. In short, he described his approach as 'survival of the fittest.'
During a recent appearance on Kyle Brandt's podcast, he was asked what he thought about wearing masks (via the New York Post):
"If 1 is the person who says, 'Masks are stupid, you're all a bunch of lemmings,' and 10 is, 'I'm not leaving my master bathroom for the next 10 years,' where do you land?"

Brandt
"I'm not gonna call anybody stupid, for the trouble it would get me in. But I'm about a .000001."

Cousins
Many people are against wearing masks and question their value. But hearing a professional athlete be so flippant, especially a team leader, is a little surprising. He went on to explain what he meant:
"I want to respect what other people's concerns are. For me personally, just talking no one else can get the virus, what is your concern if you could get it, I would say I'm gonna go about my daily life. If I get it, I'm gonna ride it out. I'm gonna let nature do its course. Survival-of-the-fittest kind of approach. And just say, if it knocks me out, it knocks me out. I'm going to be OK. You know, even if I die. If I die, I die. I kind of have peace about that."
His comments show that he misses the point in wearing them. Wearing masks is not about saving yourself from the virus but keeping you from spreading it to others. Now, everyone is entitled to their own opinion and are free to do or not do as they see fit regarding the coronavirus.
But Cousins' flippant attitude is disturbing as it relates to the NFL season. To make sure the season can be played, the NFL has instituted several protocols to keep players and staff safe. One positive test could have a severe impact on a team.
Should a breakout occur, a game or games could be in danger.
If Cousins were to test positive, he would get his chance to 'ride it out.' But while doing so, the team will be forced to go with Sean Mannion, Jake Browning, or Nate Stanley (or whoever makes the final roster). It may be a lot harder for the team to ride out.
Now, with the NFL instituting penalties for guys failing to take appropriate precautions, maybe he is wearing a mask and taking the necessary precautions. But it sounds like he can't be counted on to do so when he thinks no one is watching.
So—how should gamblers approach the season with this news in mind?
DraftKings is currently listing the Vikings as the favorite to win the NFC North at +160 with the Green Bay Packers close behind at +180, and are expected to make the playoffs (-136). They have the sixth-best odds to win the AFC (+1200) and have the 11th best to win the Super Bowl (+2500).
nj

pa

mi

wv

in

co

il

tn

va

ia

dc
They were already not a great bet to win the AFC or Super Bowl. But they did have a good shot at winning the NFC North and making the playoffs. However, if Cousins were to miss a game or two because he catches the coronavirus, the Vikings will not win the North. As is, the race is going to be a close one.
Now Cousins could be doing everything he needs to despite feeling the way he does—but we don't know that he is. Without that security, do you really want to risk money on the Vikings?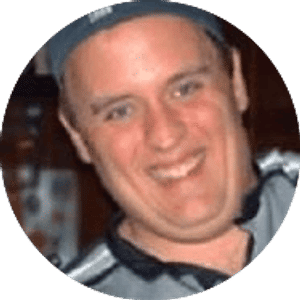 Travis Pulver
Travis a native-Texan which is where his love of football originated. But after moving around a lot when he was younger, he was able to develop an appreciation for the game and not just his favorite teams. He now lives in Indiana with his wife, Nicole, and two kids, Jackson and Addison. You can find him on Twitter at @FatManWriting.