Kings vs Pacers Prediction
January 10, 2021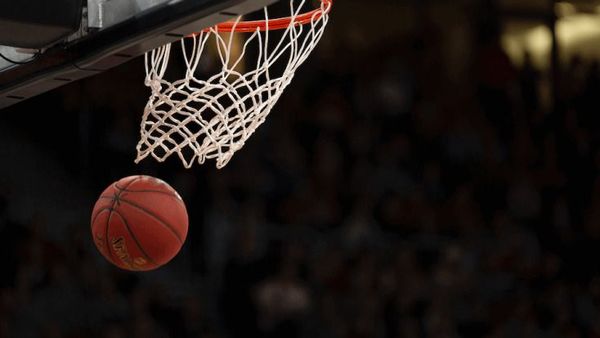 The Kings vs Pacers will face off in what has historically been a close encounter with Pacers having a small advantage in the H2H stats. Pacers vs Kings is an inter-conference matchup, so these two teams don't see each other as often as two teams in the same conference. You will find the best NBA picks for the Kings vs Pacers game below.
Pacers vs Kings Against the Spread Pick
Monday night at 10:00 PM ET @ Golden 1 Center Sacramento, CA
Why bet the Pacers:
✅ The Pacers are the far more experienced team and they have a ton of talent up and down their roster. Malcolm Brogdon and Victor Oladipo on the outside, who are both phenomenal unselfish guards. You then have Domantas Sabonis and Myles Turner in the paint, who are both top-10 at their respective positions.
✅ The Kings are beaten up and this steady Pacers team isn't one they want to see right now
✅ Kings De'Aaron Fox still not back to 100% and Buddy Hield questionable, I can't side with the Kings.

Notable injuries: For the Pacers, T.J. McConnell is questionable. For the Kings, Buddy Hield and Richaun Holmes come in questionable as well.
General Info about Kings vs Pacers
Where does Indiana Pacers play their home games?
The Pacers play their home games at Bankers Life Fieldhouse.
Where does Sacramento Kings play their home games?
The Kings play their home games at Golden 1 Center.
Where can you watch Kings vs Pacers?
You can tune into this game on NBA League pass nationally, or NSCA locally.
Where can you bet on Pacers vs Kings?
USsportsbonus recommends BetMGM Sportsbook to get the best odds and betting options on the Kings vs Pacers game.
Kings vs Pacers Predictions
The Indiana Pacers and Sacramento Kings have faced off close to 100 times in the history of the NBA with the Pacers winning a bit over 50% of the matchups. With that being said, the Kings have a positive record over Indiana at home. Since 2000, the Pacers and Kings have split games played in Sacramento. To put it simply, things have been historically close between these two franchises. We are here to provide you Kings vs Pacers predictions against the spread and total for this game.
Kings vs Pacers Against the Spread Predictions
Kings vs Pacers against the spread predictions refers to betting whether or not a team will win or lose by a certain amount of points or not. If we look at the last 20 games played between these two franchises, the Pacers hold a slight advantage against the spread. They've done a good job of keeping games close on the road and they've dominated at home.
When betting against the spread, it's crucial to keep everything in mind. This includes current injuries and whether teams are in the midst of a back to back. We are here to do the hard work and heavy lifting so you don't have to. Make sure to check out our top picks for the Kings vs Pacers game above.
Kings vs Pacers Over/Under Betting
The Kings vs Pacers over/under betting is a great way of transforming your knowledges and predictions into winning picks. In this case the Kings are the faster of the two teams, coming in with a high PACE rating. The Pacers aren't far behind though, but they would rather slow things down and play inside-out basketball. As the better and more experienced team, it's fair to expect the Pacers to control the pace. That means a bet on the under might be the move to make, though sportsbooks certainly know that and will adjust. Be sure to check out our best over/under bets for the Pacers vs Kings game above.
Kings vs Pacers Moneyline Predictions
Betting the moneyline is a fun wager to make when playing NBA. The Pacers vs Kings has a close spread and the moneyline play on either side is worth considering. While the Pacers have a slight lead in the all-time record, these two teams have undergone plenty of change recently. Both of these teams can win this game and it's important to put in the research and man hours to make a responsible pick. That's what we're here for. The Kings vs Pacers moneyline predictions game figures to be close throughout and you can find my favorite bet to make for this game above.
The NBA has some of the livest odds in all of sports, meaning the number on both the spread and over/under will continue to change as we approach tip-off. Kings vs Pacers is a game that won't draw a ton of action from the public, but just a few big bets on either side could move the market. If you're hoping for Kings vs Pacers odds to change, it's certainly a risky game that can pay off for those brave enough to play it.
Live Streaming Kings vs Pacers
The US currently doesn't offer any sportsbooks that you can stream NBA games through. That could always change, so make sure to keep an eye out as we will be the ones to let you know. Currently, there are a few other ways to stream online and they all have to do with a paid streaming service. Here are some of the top options for live streaming Kings vs Pacers game: YouTube TV, FuboTV or Hulu.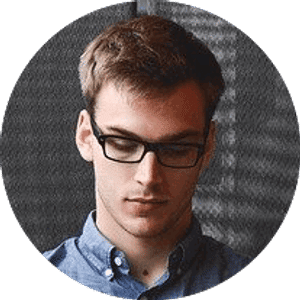 Jake Williams
Jake Williams is a sports gambling expert. He's been writing in the sports betting and DFS industry for over a decade. He specializes in MLB and NBA, along with College Basketball and College Football.