Jose Aldo vs Pedro Munhoz Prediction
August 5, 2021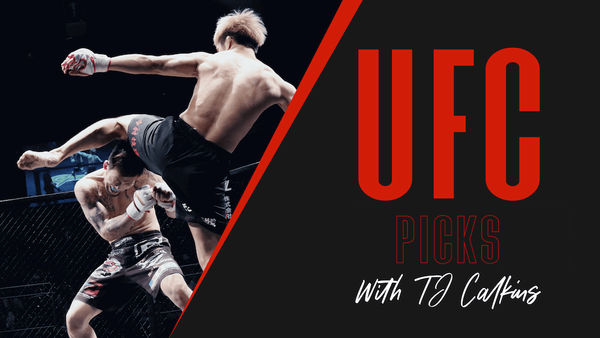 Jose Aldo -120 vs Pedro Munhoz
Fight is at 135 lbs and is +135 to end inside the distance.
Betting Pick: Munhoz +100
✅ It is fortunate this fight was already on the card to keep a high end co-main event in place after the rescheduling of the women's bantamweight title fight. This should be a fun striking affair, with each fighter having their own advantages. Jose Aldo will be the better boxer in this fight, but that may be where his advantages end. We now have a three fight sample of what Aldo looks like in the bantamweight division. He fought close fights with Marlon Vera and Marlon Moraes, while his title shot against Petr Yan was not so close. What we can be sure of is that the stationary Muay Thai stance of Aldo does not come with worlds of movement. He does not throw volume at a high level and that will be progressively more of a problem at bantamweight. He will be behind in volume in this fight and may have trouble hitting the quicker and more active opponent. It is not as if Aldo stays inactive, but his output comes in pockets followed by bits of inactivity. Aldo may need a well timed punch on a striking entry from his opponent to win this fight, as it is difficult to see him landing the needed volume to keep pace for a decision. This adds another degree of difficulty for Aldo, as his opponent is notoriously durable.
✅ Pedro Munhoz rightfully gets a high profile fight, and he has serious weapons at bantamweight. In the striking, his calf kicks are absolutely brutal and have seriously affected essentially every opponent he's faced. He will have to be ready for the hands of Aldo coming back at him when he enters to stripe Aldo's leg, but the quickness of Munhoz to get in and out is absolutely an advantage on Aldo. Aldo's lack of movement overall will work to his detriment and we will absolutely see Munhoz add Aldo to the list of fighters he's broken down by kicking the calf. A compromised and already immobile Aldo will have few answers when Munhoz starts opening up his striking arsenal. Munhoz does pack power when he lets his hands go, so a later KO would come as no surprise. If his leg kicks were to somehow turn Aldo to a wrestler, it would just create more problems for Aldo. Munhoz has one of the best guillotines in all of MMA and he is not a fighter you want to test your mettle with when it comes to front chokes. There is likely little to worry about in terms of a flash KO, as Munhoz has never been finished in 24 career fights.
✅ Munhoz will be the busier fighter and will certainly have a volume advantage. This bodes well for his chances on the judge's scorecards should it make it that far. He has also never been finished, and while I respect Jose Aldo who is still a competent and dangerous enough fighter, thus stylistic matchup is not a good one for him. The even +100 flat line on Munhoz is our avenue of attack to cover all methods of victory.
Betting Pick: Munhoz +100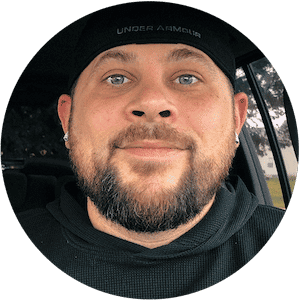 TJ Calkins
TJ Calkins was raised in a gambling loving household. He knew how to handicap horse races and follow line movements well before his tenth birthday. While sports betting remained a passion into adulthood, poker and Daily Fantasy Sports also became passions and remain as such today.