Isner vs Monfils: ATP Toronto Masters Quarterfinal Betting Picks
August 13, 2021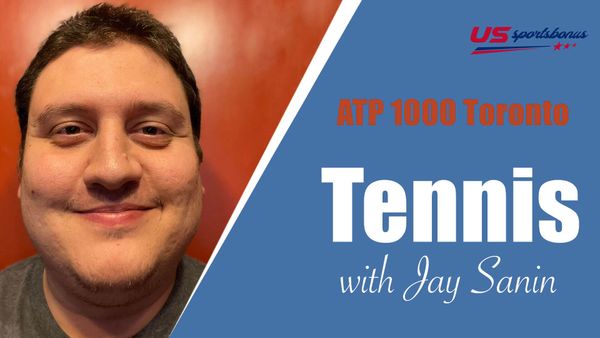 Isner vs Monfils may not be the match that we expected to see at this stage of the ATP Toronto Masters, as Denis Shapovalov was tipped by many to reach the quarterfinals from this section. But this should be a great match between two players who are playing their best tennis in a long time this week. In this round of men's tennis predictions, we look at Isner vs Monfils and provide our best bet for this quarterfinal in Canada.
John Isner vs Gael Monfils Betting Pick
Isner vs Monfils Pick: Monfils +2.5 games (-126)
John Isner has had a brilliant couple of weeks on the hard courts of North America. After winning Atlanta, Isner has won six of the seven sets he has played in Toronto. He has beaten Alejandro Davidovich-Fokina, Cristian Garin and Andrey Rublev to reach the quarterfinals, where he will look to extend his eight match win streak.
For Isner, the first serve is going to be the key to his success as always. But his first serve percentage has been trending downward all week long, starting at 75% against Davidovich-Fokina, dropping to 66% against Garin, and to 63% against Rublev. While that decline hasn't cost Isner yet, it could cost him against a player with the shot making ability of Monfils if Isner allows him to get into rallies on second serves.
Gael Monfils has turned back the clock this week, beating John Millman and Frances Tiafoe to get to the quarterfinals. While neither of those players carry an impressive ranking, both are grinders who forced Monfils to win baseline rallies to pick up those victories. With Monfils' health and its subsequent impact on his movement being the big concern with him in recent months, his performance against that type of player is extremely encouraging.
One thing Monfils has not had to deal with in this tournament is a first serve like that of John Isner. If Isner is firing his first serve in at a high rate, Monfils may not be able to do anything about it. But as long as Monfils can protect his serve and ask questions of Isner on the American's second serve, he will have a real shot to get to the semis.
Isner vs Monfils has been contested 12 times in the past, with Monfils winning seven of those 12 matchups. Outside of their two clashes at Grand Slam events, seven of the 10 best-of-three set matches they have played have gone three sets. But it should be noted that they have not faced off since 2019, and neither player is as good as they were back then.
In this match, Monfils' ability to cover the court and make Isner work should keep him in this one until the end. Isner could very well end up winning the match with his powerful first serve. But his declining first serve rate suggests that he might not be at his physical peak after playing so much tennis over the last couple of weeks. Expect Monfils to keep this one close, even if he comes up short, and to cover the games line.
Isner vs Monfils Pick: Monfils +2.5 games (-126)
Who is the favorite to win Toronto?
Daniil Medvedev is the favorite to win the Toronto Masters at this point in time. He faces off with Hubert Hurkacz in the quarters, while second favorite Stefanos Tsitsipas could oppose him in the final. Tsitsipas has been excellent in Toronto, but will need to get the better of Casper Ruud to set up a semifinal clash with the winner of Reilly Opelka and Roberto Bautista-Agut.
Can Isner win the US Open?
John Isner cannot win the US Open, as best-of-five tennis is not suited to his game style and his gas tank. But he can certainly win a few matches in New York if he continues to serve the way he has served over the last couple of weeks.
How important is momentum heading into the US Open?
Momentum heading into the US Open is nice to have, but isn't mandatory to make a run. Being able to withstand the heat and court conditions is often more important than the ability to make a run in Canada or Cincinnati in the lead-up to the event.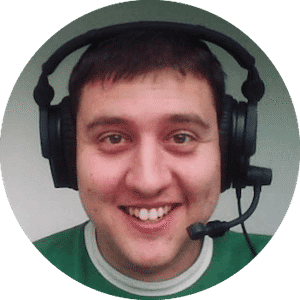 Jay Sanin
Jay Sanin is a sports writer and broadcaster from Albany, NY. He has covered sports betting and the gambling industry since 2013.