Heat vs Pacers Predictions
March 20, 2021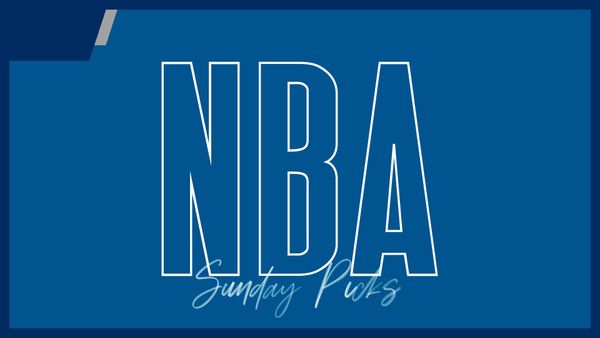 Great promotions
Best Multi interface platform
Easy registration process
Get $1000 bonus
The Indiana Pacers and Miami Heat will face-off in an Eastern Conference battle with plenty of playoff ramifications. Both the Miami Heat and Indiana Pacers are looking to make noise against the favorites in the conference and both have a solid shot.
This game is going to be ultra competitive as both of these teams are in similar spots. Every win is huge at this point and every loss sets them back quite a bit. Expect both teams to put in a ton of effort in this game and for it to be a close on from start to finish.
Let's dive into how this game will go down and who will end up covering the spread. This is sure to be a great game and you will want to profit while tuning in.
Indiana Pacers vs Miami Heat Betting Pick
This game will take place at 1:00 PM ET in American Airlines Arena
Why bet the Miami Heat:
✅ These teams played each other last game and the Pacers walked away with a 27-point victory. That might lead some to pick the Pacers again, but I see it going the other way. Both Jimmy Butler and Tyler Herro couldn't buy a bucket, and Malcolm Brogdon couldn't miss. The odds of that happening again are low, and the Heat are the far better all-around team. If Butler and Herro can play like usual, and Bam Adebayo plays like he did last game, the Heat will be the ones winning this game by 10+ points.
✅ The Miami Heat looked like the better team for the first half of last game and that's what the entire game will look like in this one. The Pacers rank 21st against opposing SGs and give up the 8th-worst 3PT%. The Heat won't have a problem getting back on track in this one and I don't think the Pacers shoot at the same clip either.
✅ I am a believer in this Miami Heat team and think they make another push this season. While it likely won't be as long as their 2020 venture, this a is a team that can upset a higher seed. They need to win and Jimmy Butler won't lose two games in a row to a team around them.
✅ The Indiana Pacers are 2-10 ATS in their last 12 games as an underdog.
✅ The Miami Heat are 5-0 ATS in their last 5 after allowing 100 points or more in their previous game.

Great promotions
Best Multi interface platform
Easy registration process
Get $1000 bonus
General Info about Miami Heat vs Indiana Pacers
Where do the Miami Heat play their home games?
The Heat play their home games in American Airlines Arena.
Where do the Indiana Pacers play their home games?
The Pacers play their home games in Bankers Life Fieldhouse.
Where can you watch Pacers vs Heat?
You can watch this game nationally on NBA League Pass.
Where can you bet on Heat vs Pacers?
USsportsbonus recommends BetMGM Sportsbook to get the best odds and betting options on the game.
Miami Heat vs Indiana Pacers Predictions
With the Miami Heat and Indiana Pacers both playing in the Eastern Conference, they have an illustrious history vs one another. Dating back to 1988, when the Miami Heat were established, they've matched up just over 115 times with the Pacers holding a clear advantage historically.
That's no surprise as the Heat struggled for a few seasons when taking off. That's been over for quite a while now and the Heat have won two of the last four decades. This is a game that either team can win and we must dive into every factor.
Make sure to check out the Heat vs Pacers predictions above and below for not only the spread, but over/under and moneyline as well. This is going to be a phenomenal game and you will want to be on the correct side of profit when all is said and done.
Miami Heat vs Pacers Against the Spread Predictions
When making a wager against the spread, you must pick which team will win the game and by how many points. While this can seem like a tough bet, it's the reason you are reading this. We are here and willing to put in the necessary hours of research so you don't have to. Betting against the spread is the most popular way to wager on NBA games and the way to get even odds on both teams.
For example, let's say the Miami Heat are 5.5-point favorites over the Indiana Pacers in this game. In that case, a wager on the Heat would call for a win by six or more points while a bet on the Pacers would require either a victory by any margin or a loss by five or fewer points.
Make sure to check out the Miami Heat vs Pacers against the spread predictions above as we will let you know which side of this spread you should be on. Both of these teams know each other well and this is going to be a competitive bout.
Indiana Pacers vs Miami Heat Over/Under Betting
If you're not too sure which team will cover the spread, you can elect to wager the total. Betting the over/under refers to choosing whether the Indiana Pacers and Miami Heat will combine for more or less than a certain amount of points. That number is set by the sportsbooks and is sure to change as action comes in on one side or the other.
Using the same example as above, let's say the over/under in this game is set to 224.5 points. In this case, a wager on the over would call for 225 or more points while a bet on the under would require 224 or fewer total points scored. This is the second-most popular way to wager on NBA games and the only other way to get even action on both sides of the wager.
When betting the total, it's extremely important to consider the PACE at which the teams play at as it will indicate how fast the game will be played. We have you covered when it comes to betting the over/under above, so make sure to check it out.
Heat vs Pacers Moneyline Predictions
when you aren't a fan of betting either the spread or total, the moneyline is a wager worth paying attention to. It involves picking the straight-up winner of the game, allowing you to ignore both the spread and total. With that being said, this is the way a lot of casuals like to bet and you must ensure there is enough value when placing a moneyline wager.
The favorite will have a (-) next to their name, and that number will indicate how many points you must lay to win $100. The underdog will have a (+) next to their name and that will tell you how much you would return on a successful $100 wager.
We will make sure to let you know if the moneyline is a bet worth considering in this contest. Make sure to check out the Heat vs Pacers moneyline predictions as this is often a wager to ignore.
When you're looking at odds in the NBA, you can be sure they will adjust a bit before tip-off. With the majority of news coming out the day of the game, there isn't a ton of time for sportsbooks and bettors alike to react. This can sometimes create steep line movement, and this is one of many ways you can gain an edge.
If you think the line is moving towards what you like, wait on it and grab it closer to tip. If you think it's going to go the other way, jump on it now. This can be a risky proposition and the difference between a winning and losing bet. We have you covered above with Pacers vs Heat odds and predictions.
Live Streaming Heat vs Pacers
The United States currently doesn't offer any live streaming options when it comes to the NBA and sportsbooks. However, things are sure to change before long as the legal landscape of sports betting in the states is under constant progress. We will be the first ones to let you know when things do change.
For now, you have a couple of different options when it comes to live streaming Heat vs Pacers. The easiest of which is the NBA League Pass, which will give you direct access to every game across the league. You can also sign up for a paid streaming site, which will give you access to more than just NBA games. The bets of which include YoutubeTV, Hulu, and FuboTV.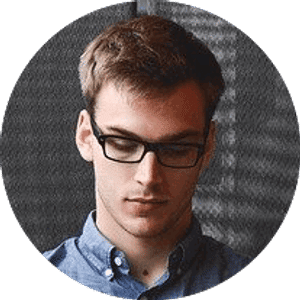 Jake Williams
Jake Williams is a sports gambling expert. He's been writing in the sports betting and DFS industry for over a decade. He specializes in MLB and NBA, along with College Basketball and College Football.