Grizzlies vs Jazz Game 5 Prediction: NBA Playoff Picks
June 2, 2021

The Memphis Grizzlies and Utah Jazz both qualified for the NBA Playoffs and will be taking part in a first round series against one another. And while first round upsets are certainly possible, the Jazz will be heavy favorites to advance past the first round here. In this round of NBA picks, we analyze this matchup and determine what the best bet is for this game.
The Jazz dropped Game 1 at home, marking just the sixth time this season they have lost on their home floor. But the Jazz have responded with wins in Game 2 through 4 and are in a series close out spot in Game 5.
Grizzlies vs Jazz Betting Pick
This game will be played at 9:30 PM ET at Vivint
Why bet the Jazz:
✅ Donovan Mitchell was initially eased back into action at the start of this series. He missed Game 1, played just 26 minutes in Game 2 and then 30 minutes in Game 3. That figure spiked to 35 minutes in Game 4 and it is safe to say Mitchell is back. After the out of character home loss for the Jazz in Game 1, they have won each game since Mitchell returned.
✅ On the topic of home dominance, no team has the resume the Jazz continue to bring. They were this season's best home team, and were bordering on historically good at points of the season. They are simply so good at both ends of the floor, and the numbers fully support that. They are the second most efficient offensive team and the most efficient defensive team. They scored the fourth most gross points and allowed the fewest overall. This lead to the average differential in their home games ending at a mind blowing +13.2 points per game.
✅ Three point shooting is massive chasm between these two clubs. The Jazz have a laundry list of players to rely on for their three point shooting while the Grizzlies are much more without. The Jazz can rely on Mitchell, Mike Conley, Jordan Clarkson, Bojan Bogdanovic as well as support from Royce O'Neale, Joe Ingles and even Georges Niang. The Grizzlies simply do not have that threat. Ja Morant is a developing star, but his three point shot is not his go to weapon. Instead they rely on patchwork three point shooting that as a sum does not stack up to that Jazz. With Mitchell full go, this advantage for the Jazz will continue to be insurmountable and the Jazz will close out the series.
Great promotions
Best Multi interface platform
Easy registration process
UP TO $1000 BONUS
General Info About Utah Jazz vs Memphis Grizzlies
Where do the Jazz play their home games?
Utah plays its regular season and playoff home games at Vivint Arena in Salt Lake City, UT. Previously known as Delta Center, many a season has seen important games played at this venue thanks to Utah's consistent playoff presence.
Where do the Grizzlies play their home games?
Each season, Memphis takes part in home contests at FedEx Forum in Memphis, TN. This team has become famous for its style of defensive play, leading this venue to be known as The Grindhouse. There, Memphis has earned plenty of wins over the years as teams struggled to figure out how to breach their defense on the road.
What is the key to this game?
The key to this game between the Memphis Grizzlies and Utah Jazz is defense. Both sides can play offensive basketball at will. But the side that brings the better defense to this matchup will have the best chance to come out on top regardless of what their seed number looks like for this particular season.
Jazz vs Grizzlies Predictions
When making predictions on this game between Memphis and Utah, bettors have to look very carefully at each team. Any team could win on any night in the NBA, and it is up to bettors to figure out the circumstances where each side has the advantage. When we make NBA picks, we look at the stats along with the matchups between those who are playing in each game. This allows us to make the best possible picks against the point spread, total and moneyline markets.
Utah Jazz vs Grizzlies Against the Spread Predictions
When betting on Jazz vs Grizzlies against the point spread, bettors have to think about both who is going to win the game and by how much. In this market, the point spread requires the favored team to win by enough points to cover the spread. On the other hand, the underdog can cover by either winning outright or by keeping the game close enough to cover the number.
Memphis Grizzlies vs Jazz Over/Under Betting
The over/under market is all about points scored. Bettors in this market are wagering on whether they think the combined score of both sides will be over or under the number listed by the bookmaker. In a league like the NBA, scoring is so plentiful. But totals are high because of that fact, and bettors have to determine if the matchups in this series warrant an over or under wager. Bettors should know what type of shot selection teach team uses when playing this market.
Utah Jazz vs Memphis Grizzlies Moneyline Betting
When betting on the Utah Jazz and Memphis Grizzlies on the moneyline, it doesn't matter what the margin of victory for either side is. And it doesn't matter what the point total is. All that matters is which side comes away with a win. With this series between Utah and Memphis being a competitive one, either team could come away with the victory regardless of what seed they hold heading in. And in the moneyline market, overtime does count toward the outcome, which is worth keeping in mind.
The odds for this contest between the Jazz and Grizzlies depend largely on who is on the court for this contest. While previous results are important, it is more important to know which top players are going to be on the court. This is because of how significant the presence of each player is in the NBA, where there are only five players on the floor at a time. Bettors should watch the line movement ahead of each NBA game to get a feel for where the betting public thinks the right side is.
Memphis Grizzlies vs Utah Jazz Live Streaming
Fans who want to watch the Jazz vs Grizzlies games can do so thanks to a full suite of live streaming services. NBA League Pass is often the first choice for basketball fans, as they offer streaming of contests throughout the season across several markets. But fans can also watch this contest on platforms like Hulu, YouTube TV and FuboTV, all of which carry networks that work with the NBA to offer live games.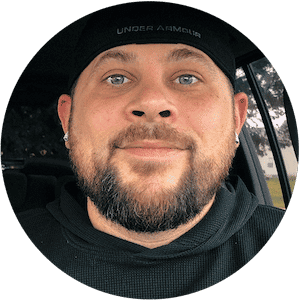 TJ Calkins
TJ Calkins was raised in a gambling loving household. He knew how to handicap horse races and follow line movements well before his tenth birthday. While sports betting remained a passion into adulthood, poker and Daily Fantasy Sports also became passions and remain as such today.