Get a $25 College Football Free Bet at BetMGM
December 1, 2020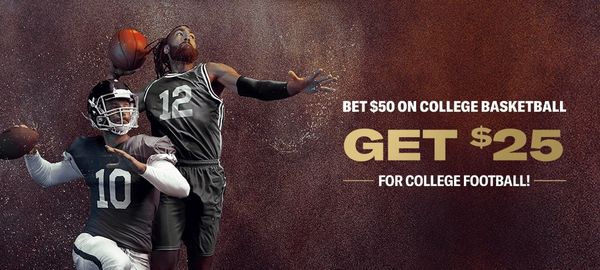 Bet on College Basketball – Get a $25 Free Bet on College Football
BetMGM Sportsbook has really gotten into the Christmas spirit early. Their latest gift is $25 free bet that you can take advantage of over the next few months.
From now through March 14th, 2021, BetMGM will award you with a free bet worth $25 to bet on college basketball. To qualify, all you need to do is bet at least $50 on a college basketball game. The offer is available within the state of New Jersey.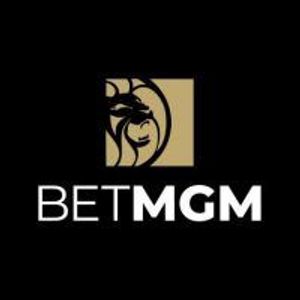 UP TO $1000 BONUS
Who Qualifies for This $25 Free Bet Promotion?
This offer is extended to anyone over the age of 21 who is in a state in which BetMGM's services are legally offered.
Of course, you need to be a patron of BetMGM. If you haven't signed up yet, just follow the instructions below. It takes only a minute or so to fill out the registration form and activate your new BetMGM account.
How to Get the $25 College Football Free Bet
How to
You will qualify for your free bet by following these steps:
1

Sign up from the link below
Sign up or log into your existing BetMGM account
2

Go to the promotions page
Opt-into this promotion
3

Wager
Place a live $50 wager on a college basketball in-play event with odds of at least -200
4

Get the $25 Free Bet
BetMGM will credit your account with a $25 free college football bet within 24 hours
How to Use the Free $25 College Football Bet
Once BetMGM has credited your account with the free $25 bet, you can use it by following these steps:
Log into your BetMGM account
Select the college football wager you would like to make
Enter the $25 wager amount on bet slip
Select the "Free Bet" option on bet slip
Submit wager
You have 30 days to use your free bet from the time it was issued. Also, the original $25 free bet stake amount will not be included in the payout should your free bet win.
So, if you used your $25 free bet to wager on Notre Dame to win at even odds, you would only receive a payout of $25. This free bet is subject to BetMGM's terms and conditions so be sure to read them for full details.
These free bets are non-transferable and they may only be used at BetMGM's online sportsbook. Also, these free bets do not count towards qualifying for any of BetMGM's other promotional offers.
Now, Here's the Really Good News!!
This $25 free bet promotion isn't just a one-time offer. You can qualify for a free bet every day between 12:00 AM EST and 11:59 for the duration of this awesome promotion. That's a lot of free bets!! As long as you keep placing those qualifying live bets on college basketball games, BetMGM will keep on dishing out free bets until March 14, 2021.
Can I earn more than one free bet each day?
No, you may only earn one free bet each day between 12:00 AM EST and 11:59 PM EST.
Can I use my free bet on another sport besides college football?
No. The free bet must be used on a college football event.
Do the free bets expire?
Yes. You must use your free bet within 30 days or it will expire.
Can I place my qualifying bet using a free bet from another promotion?
No. You must use funds in your regular betting account to place your qualifying bet.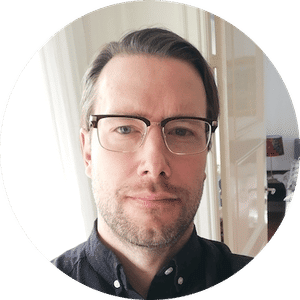 Martin Efvergren
Martin is a sports betting professional who provides initiated betting picks and predictions. His primary focus is on NHL picks, sportsbook promotions, and casino stories.