Federer vs Koepfer Prediction: French Open Picks
June 5, 2021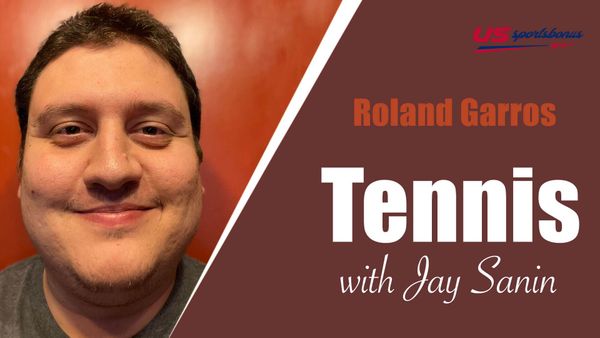 Federer vs Koepfer is the night match on Chatrier during the Saturday French Open slate, as the prolific Swiss champion will close out the day's action at Roland-Garros. While all eyes will be on Federer in this match, Koepfer will look to rain on his parade on center court in Paris. In this round of tennis picks, we take a closer look at Federer vs Koepfer and give you our best bet for the final match of the first week of action at the French Open.
Roger Federer vs Dominik Koepfer Betting Pick
Federer vs Koepfer Pick: Koepfer +5.5 games (-112)
One of the Largest Gambling Sites in the US
Offers Casino, Sportsbook & DFS
Great Promotions
$1000
Roger Federer has looked good in his first two matches at Roland-Garros this week, beating Denis Istomin in straight sets before knocking out Marin Cilic in four sets. Federer was especially impressive against Cilic, taking the final two sets after dropping the second set to even up the match. The question for Federer here is going to be how well he is holding up physically.
Federer has not played three matches in a week since the 2020 Australian Open, with his extended layoff from tennis potentially causing him problems here. His post-match interviews after the Cilic match saw him manage expectations for this tournament, stating that he isn't expecting much more from himself and that preparing for grass court season is his real goal here. That mentality combined with his entering physical territory he hasn't been in for a while could be an issue against Koepfer.
Dominik Koepfer, like Federer, has won his first two matches of this French Open by winning six of the seven sets he has played. Koepfer has beaten Mathias Bourgue in straight sets, then got the better of American Taylor Fritz in four sets. Federer represents a much tougher challenge for the German, but one that isn't entirely unmanageable given Federer's current status.
Koepfer has gone a respectable 8-5 during the European clay court swing this spring thus far. If he wants to improve that record to 9-5, he will need to cut down on his unforced errors against Federer. Koepfer has had at least 10 more unforced errors than winners in each of his first two matches this week, which could be a real problem against a player like Federer who is more capable of making players pay for those mistakes than Fritz or Bourgue.
This will be the first ever Federer vs Koepfer match to take place. Normally that would benefit Federer, as a lack of on-court familiarity with Federer's game requires a period of adjustment for some players that the scoreboard simply doesn't allow time for. But with Federer's current trajectory and stated goal of wanting to be ready for Wimbledon above all else, Koepfer may not be hurt by never having played Roger before.
It is ironic that in a week full of discourse surrounding the value of tennis media in light of Naomi Osaka's fully understandable decision to pull out of the French Open, that Roger Federer's media availability has highlighted some value in this match. Federer would love to win this match, of course, but it is not his top priority, whereas Koepfer will be doing everything he can to slay the Swiss giant. Expect Koepfer to keep each set competitive and even claim a set or two en route to covering the 5.5 game spread.
Federer vs Koepfer Pick: Koepfer +5.5 games (-112)
One of the Largest Gambling Sites in the US
Offers Casino, Sportsbook & DFS
Great Promotions
$1000
Is Medvedev getting better on clay?
During the French Open, Daniil Medvedev has at least shown a willingness to try to grind things out on clay. He destroyed the big serving Reilly Opelka in his last match, not getting frustrated about the difficult return games he was tasked with playing. That alone is an improvement, as his great return game has been allowed to speak for itself thus far.
How close was Isner vs Tsitsipas?
There was a point in the Tsitsipas vs Isner match where Isner could have very well gone up by two sets. Tsitsipas rescued the match to win rather comfortably in four sets. But Tsitsipas was in deep trouble for a while there and was fortunate to come away as easily as he did.
Is Davidovich-Fokina legit?
Alejandro Davidovich-Fokina scored one of the great wins of this tournament so far on Friday when he beat Casper Ruud in five exciting sets. Davidovich-Fokina is nowhere near the level of the top players in the sport yet, but he is a grinder and is someone that players would definitely rather avoid in big spots.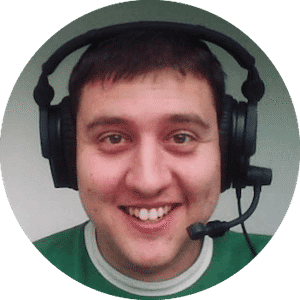 Jay Sanin
Jay Sanin is a sports writer and broadcaster from Albany, NY. He has covered sports betting and the gambling industry since 2013.