Federer vs Hurkacz Prediction - Wimbledon Betting Picks
July 6, 2021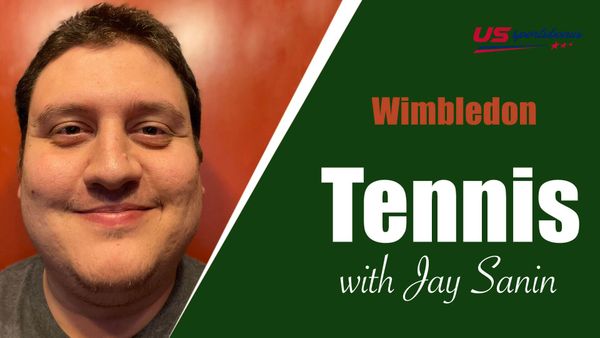 Federer vs Hurkacz is the last match on the schedule for quarterfinal Wednesday at Wimbledon. Federer is a name that we all expected to get here, while Hurkacz has certainly been a pleasant surprise in this tournament. With a berth in the semifinals on the line, the question now is whether Federer can reach yet another semifinal or if Hurkacz can keep his run going. In this round of tennis predictions, we look at Federer vs Hurkacz and provide our best bet for the match.
Roger Federer vs Hubert Hurkacz Betting Pick
Federer vs Hurkacz Pick: Under 39.5 games (-113)
Roger Federer has made it to another quarterfinal at Wimbledon, but he hasn't been as dominant as usual in getting there. The all-time great needed a fifth set retirement from Adrian Mannarino to assure his survival in the first round, and needed four sets to beat Cam Norrie in the third round, with straight set wins over Richard Gasquet and Lorenzo Sonego on each side of those matches.
In the quarterfinal, the question for Federer will be whether he can get off the court quickly enough to avoid wearing himself down for a potential semifinal against either Matteo Berrettini or Felix Auger-Aliassime. It was a grind of a match against Dominic Koepfer that forced Federer to withdraw from the French Open. And while he is not going to withdraw in his best tournament here, he could severely damage his chances of making the final if he can't dispatch Hurkacz efficiently.
For Hubert Hurkacz, a Wimbledon quarterfinal is uncharted territory. An underdog in the round of 16 against Daniil Medvedev, Hurkacz came back from a set down twice, winning the final two sets to advance to the final eight at the All England Club. Before the Medvedev match, Hurkacz hadn't dropped a set in the tournament, and deserves plenty of credit for his performance on the grass thus far.
What has made this run for Hurkacz especially surprising is the fact that he had been a 6-7 career player on grass at the tour level prior to Wimbledon. In the two warm-up tournaments prior to Wimbledon, Hurkacz suffered first round defeats in both. Because of that, one has to wonder just how well he will perform in this match, on center court, with the eyes of the world watching him against one of the greatest to ever play the sport.
Federer vs Hurkacz is a match that has taken place once previously, with Federer taking Hurkacz down in straight sets at Indian Wells in 2019. In that match, Hurkacz won under 50% of his second serve points, something that happened to him during the Medvedev match on Monday and Tuesday. Federer has not yet dropped below that mark on his second serve, which could be one of many differences in this match.
Hubert Hurkacz deserves a ton of credit for this surprising run to the quarterfinals of Wimbledon. But this is the part of the tournament where Roger Federer can be expected to raise his level of play with the finish line in sight. While a vintage Federer performance might not be in the cards, he should be able to efficiently send Hurkacz packing with the under 39.5 service games hitting.
Federer vs Hurkacz Pick: Under 39.5 games (-113)
What are Federer's odds to win Wimbledon?
Federer has the second best odds to win Wimbledon heading into the quarterfinal round. DraftKings Sportsbook has him at 7/1 odds, trailing only Novak Djokovic in the odds heading into the last eight.
What are Hurkacz's odds to win Wimbledon?
Hubert Hurkacz is on the opposite end of the odds spectrum from Federer. He is at 33/1 odds to win the tournament, with only Karen Khachanov and Marton Fucsovics having worse odds to win the trophy.
Who is the favorite to win Wimbledon?
The current favorite to win Wimbledon is Novak Djokovic, who comes in at -278 to win the tournament before the quarters. Djokovic has dropped just one set in this tournament thus far, and has not been challenged by anyone to this point.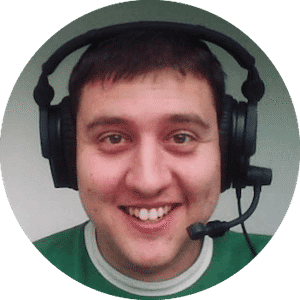 Jay Sanin
Jay Sanin is a sports writer and broadcaster from Albany, NY. He has covered sports betting and the gambling industry since 2013.