FanDuel settles exclusive partnership with Amanda Serrano
April 23, 2022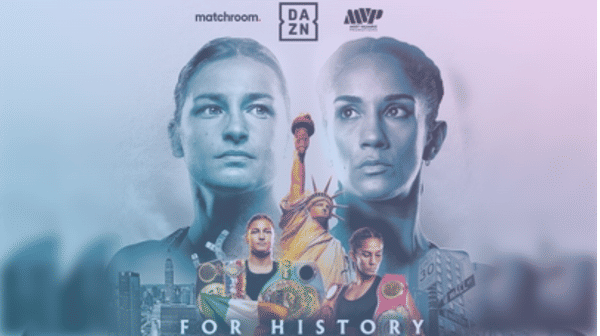 Amanda Serrano, a 33-year-old Puerto Rican seven-division boxing champion, has announced the signing with Fanduel as the exclusive sports gaming partner.
As part of the deal, FanDuel will be able to use Serrano's name and picture in their advertisement. Serrano will also make appearances both on FanDuel partner programs and social content. She will also have the FanDuel logo on her trunks, which she will wear during her fight. On top of that, FanDuel will offer special promotions on the FanDuel Sportsbook ahead of Serrano's fight for the title in April.
Commitment to support female athletes
On April 30, Serrano will face up against Katie Taylor in New York City's Madison Square Garden. It will be the first time a Madison Square Garden main event includes a female professional boxer. Serrano is presently the slight favorite to win the title battle, according to the FanDuel Sportsbook. Taylor was considered a strong opponent as she earned a gold medal at the 2012 Olympics and is undefeated in 20 professional battles.
"As the first female professional boxer to headline the iconic Madison Square Garden, I recognize the responsibility I have to uplift women in sports," Serrano said during the press release announcing her partnership with Fanduel. "I am honored to be the first boxer to partner with FanDuel who are showing their unwavering dedication to supporting and elevating female athletes and I will proudly wear their logo in the ring during my historic battle against Katie Taylor on April 30th."
For FanDuel, collaborating with Serrano is a source of pride, and CEO Amy Howe made it clear that FanDuel is committed to supporting female athletes in all sports.
"We are incredibly proud to partner with Amanda Serrano, a game-changer making history being the first- woman ever to headline a fight at Madison Square Garden alongside Katie Taylor," Howe said. "At FanDuel, we are deeply committed to women in sports, from the office to the boxing ring, and partnering with Amanda is part of our ongoing support to invest in female athletes."
FanDuel continues to partner up with top names in sports
One of the largest sports betting operators in the United States, FanDuel has a long list of high-profile players and ex-athletes as partners, and Serrano wasn't the first athlete who has signed an exclusive partnership with it.
Some athletes include Jordan Spieth, professional golfer and former world number one in the Official World Golf ranking; Pat McAfee, who is currently signed to WWE; Charles Barkley and Kenny Smith, former NBA player
Besides athletes, Fanduel also has numerous partnerships with blue-chip media companies, including Audacy, Turner Sports, Volume, Bleacher Report, The Ringer, SportsGrid, Sinclair, and Minute Media. FanDuel's own sports betting and daily fantasy programming offerings include numberFire, The Duel, a comprehensive podcast network with a total of seven podcasts, and the Lisa Kerney-hosted More Ways to Win on TVG, are in addition to this.
FanDuel has been busy putting its growth plans into action. The company recently released a sportsbook and casino app in the Canadian province of Ontario, and plans to expand its portfolio throughout the newly licensed area in the near future.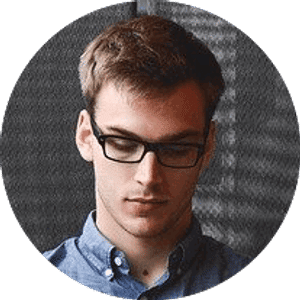 Jake Williams
Jake Williams is a sports gambling expert. He's been writing in the sports betting and DFS industry for over a decade. He specializes in MLB and NBA, along with College Basketball and College Football.