Emagine Sports Lounge brings a sports betting sensation to Royal.
April 30, 2022
Emagine and Caesars Sportsbook announced their cooperation on Thursday, April 28, 2022, which is said to be the first step towards gaining the attention of big gambling operators. With this joint venture, The Emagine Sports Lounge will be rebranded as Caesars Sportsbook Lounge Powered by Emagine.
According to Caesars, this partnership will allow them to host an exciting fan engagement and deliver a one-of-a-kind promotional offer for movie and sports enthusiasts. Emagine stated in December 2021, that the theater's goal was to provide fans with an engaging experience without having to travel to Vegas.
In the same month, Emagine established its first in-theatre sports betting location in Royal Oak, Michigan. Even though the theater is not permitted for gambling, this Las Vegas-style sports hall was created to provide space for sports fans and online wagers.
Lounge facilities for visitors
Later, betting odds will be given on a screen, and the game will be aired on the biggest screen in the theater. The visitors do not need to purchase a ticket to attend this lounge, but seating is limited and available on a first-come, first-served basis.
A cinema sound system, heated leather seats, individual desks large enough to accommodate numerous essentials such as food, drinks, and laptops, as well as free high-speed wifi, will be available in the lounge. Previously, theaters only generated money by selling food and drink, but with Caesars, he will be able to earn more with a theater sports lounge.
The lounge will also feature both college and professional games, including football, baseball, hockey, basketball, golf, tennis, horse racing, boxing, and motorsports.
Caesars, Emagine hope to benefit each other
Caesars is quite proud of this collaboration, according to its co-president Eric Hession. He sees Emagine as a smart party for delivering a sports lounge space in the cinema. He also stated that the goal of this collaboration is to provide a welcoming environment for all parties to watch sports on television. In addition, he also expects that by working together, he will be able to reach out to new and existing clients, as well as reward Caesars' long-term devoted customers.
According to Anthony LaVerde, CEO of Emagine, the development of this lounge demonstrates its commitment to providing fans with a unique entertainment experience. According to him, collaborating with Caesars is a significant step toward accomplishing the company's long-term goal of becoming the region's most innovative theater network. He also indicated that in the second half of this year, his party intended to add more places.
Rouge Partnership Strategies, based in Southeast Michigan, is facilitating the partnership. According to Zach Wagner, Rouge's co-founder, this collaboration is remarkably transformative for both the cinema and mobile sports betting industries.
Wagner said that Emagine is truly 'on-brand' with its industry leadership over the past 25 years, with a desire to develop a unique and authentic sportsbook style experience for its devoted clients. It's no surprise that other industry giants, such as Caesars, are interested in participating in this opportunity to interact directly with sports betting aficionados.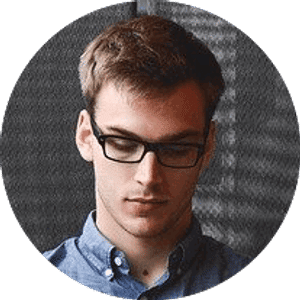 Jake Williams
Jake Williams is a sports gambling expert. He's been writing in the sports betting and DFS industry for over a decade. He specializes in MLB and NBA, along with College Basketball and College Football.