Djokovic vs Raonic – Australian Open Betting Picks
February 12, 2021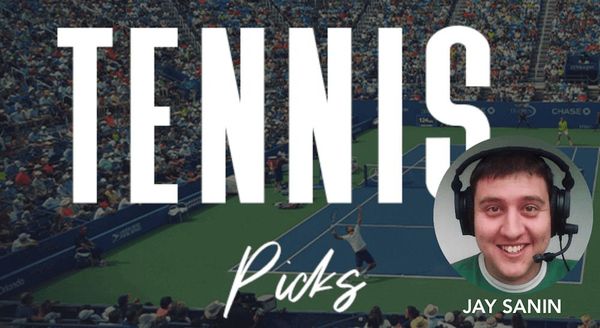 Djokovic vs Raonic is the most interesting match of the Australian Open round of 16 for a number of reasons. While it is fascinating from a stylistic perspective, it is also carrying the intrigue of a high-profile injury. In this round of tennis picks, we look closely at this matchup and determine what kind of impact injuries will have on Djokovic vs Raonic.
Novak Djokovic vs Milos Raonic
The Pick: Novak Djokovic -3 games (-120) over Milos Raonic
Great promotions
Easy registration process
Best Multi interface platform
Get $1000 bonus
The Pick: Novak Djokovic -3 games (-120) over Milos Raonic
Novak Djokovic has advanced through American opponents in back-to-back matches. But the real story after he got past Frances Tiafoe and Taylor Fritz wasn't his domination of the United States. Instead, it was the abdominal injury he suffered in the win over Fritz. Up two sets to love, Djokovic slipped and experienced issues with his range of motion, even if he managed to win the match in five sets.
Djokovic was close to immobile in sets three and four against Fritz. He managed to regain his mobility and take the fifth set by a 6-2 margin. The question now is what kind of condition he will be in against Raonic. His Canadian opponent has a massive serve and much bigger ground strokes than Fritz. Despite his success against all North American comers in this tournament, any compromised mobility could be punished by Raonic in a big way.
Milos Raonic, despite his history of injury concerns, is healthy and playing well at the moment. He has won each of his first three matches in this tournament in four or fewer sets. Most recently, he got the better of Marton Fucsovics in four sets to set up this massive clash with the world number one. Raonic has been offering opportunities to his opponents, though, something that he can't afford to do in this match.
Raonic's serve was broken twice against Fucsovics and he dropped a tiebreak against Corentin Moutet despite not facing a break point in that match. Djokovic is a master of putting players into stressful situations on their serve and in tiebreaks. With Raonic experiencing slight bumps in the road in those two areas, there has to be some concern about his ability to avoid being dragged into deep water by Djokovic.
Raonic should also be concerned about the fact that Djokovic has consistently had the number of the Canadian. In 11 Djokovic vs Raonic matches lifetime, Djokovic has won all 11. In the four best-of-five set matches the two have played, Djokovic has won all four in straight sets. That does not bode well for Raonic, even if Djokovic is not playing at full health.
The fact of the matter here is that if Novak Djokovic is able to compete, he should get the better of Raonic. I recommend placing this bet at a sportsbook whose rules stipulate that injury retirements result in bets being voided. But if Djokovic can play anywhere near the level he rose to in the fifth set against Fritz, he should cruise past Raonic as he has in every big match they have played.
Easy registration process
Best Multi interface platform
Great promotions
Get $1000 bonus
Are any other players injured?
Yes, there have been a number of injuries in Melbourne so far. Matteo Berrettini suffered an abdominal injury in his win over Karen Khachanov. Rafael Nadal is dealing with injury as well. Right now, the Australian Open is a war of attrition, and the last man standing could take the title.
Why are so many players getting injured?
A big reason for the injury bug at this year's Australian Open is the lack of court time before the tournament. Players are still working themselves into match condition with few opportunities to play competitively before the year's first major. The end result so far has been a lot of injuries to key players.
If Djokovic is too hurt to win, who will?
It is hard to predict who will win the Australian Open right now, given that there are so many injury concerns. But it is possible that a player like Andrey Rublev or Sascha Zverev could get the job done based on the fact that they are healthy and playing short matches for now.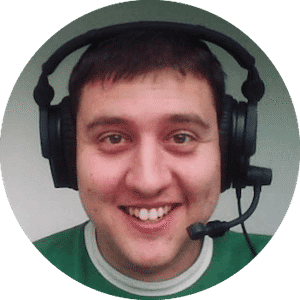 Jay Sanin
Jay Sanin is a sports writer and broadcaster from Albany, NY. He has covered sports betting and the gambling industry since 2013.