Djokovic vs Berrettini Prediction: US Open Tennis Betting Picks
September 8, 2021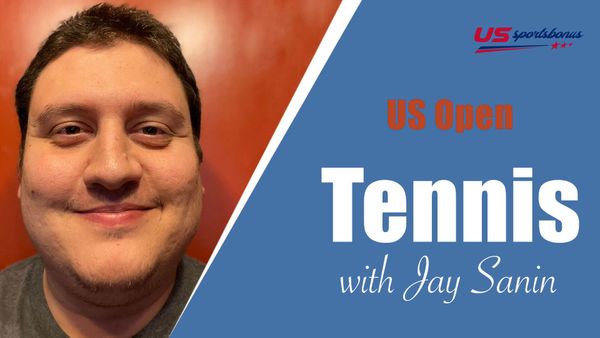 Djokovic vs Berrettini was the matchup at the Wimbledon final this year, and is now the final matchup of the US Open quarterfinals in 2021. Both men have had sensational years, but Djokovic will look to use this match to pull to within two wins of the Grand Slam and put his name in the history books once again. In this round of tennis picks, we look at the recent performances of both men and make our best bet for this exciting affair.
Novak Djokovic vs Matteo Berrettini Betting Pick
Djokovic vs Berrettini Pick: Under 35.5 games (-115)
Novak Djokovic has made it to the US Open quarterfinals, but it hasn't been as easy a ride as some may have expected for the world number one. He has dropped a set in three of his four matches, beating Rune, Nishikori and Brooksby in four sets to go with a straight sets win over Griekspoor. While a lot of those sets saw him achieve multiple breaks, that extra time on court could still weigh on the 34 year old over time.
There aren't a ton of holes in the Djokovic game, but his performance on his second serves has left something to be desired over the last week and a half. Djokovic has won right around 50% of his second serve points in each of his four matches thus far, peaking at just 54%. Berrettini does have a major hole in his game in the form of his backhand, but he can smash forehands on his opponents' second serves, which Djokovic will have to be careful of.
Matteo Berrettini hasn't been spectacular during this tournament either despite making the quarterfinals. After winning in straight sets in round one, Berrettini has gone four sets against Moutet, five with Ivashka and four with Otte. In fact, Berrettini was fortunate that Otte had suffered an injury in the fourth set of their match, or he could have found himself in another five-setter.
Berrettini reeled in his unforced error count against Otte in the round of 16, but Otte made him hit backhands after the first set. That clearly kept Berrettini from doing the damage he is capable of doing, and it is a tactic that Djokovic is very likely to utilize as well. If the Italian isn't able to dictate points with his pace, Djokovic could make it a long day full of slice backhands for him.
Djokovic vs Berrettini has been played three times previously, with Djokovic winning all three. They have met twice in majors, with Djokovic taking Berrettini out in four sets in French Open and Wimbledon play previously. In both of those matches, Berrettini won a tiebreak, with Djokovic winning the other six sets in those contests.
This match is an interesting one, as this might be the worst Berrettini has played heading into a major showdown with Djokovic. Expect the world number one to keep attacking the Berrettini backhand, and to continue to build on the success he had returning against Berrettini late in their Wimbledon match. The under 35.5 games line is the best play for this one.
Djokovic vs Berrettini Pick: Under 35.5 games (-115)
Who is going to win Zverev vs Harris?
Sascha Zverev is going to win the match between him and Lloyd Harris in the other semifinal that is slated for Wednesday. Zverev is 2-0 lifetime against Harris and has won both of those matches rather convincingly despite needing three sets to claim their first encounter. Expect the German to continue to dominate with his first serve.
Can the young guys beat Medvedev in the semis?
It shouldn't matter whether Felix Auger-Aliassime or Carlos Alcaraz wins in the quarterfinal round. Daniil Medvedev is playing the best tennis of anyone in the tournament to this point and should be able to get through either young player to reach the final. Medvedev will be a heavy favorite to get there.
Is Djokovic the GOAT?
There shouldn't be much question at this point that Novak Djokovic is the greatest player in the history of men's tennis. Djokovic is going to get his 21st major championship either during this tournament or at January's US Open, to stand alone at the top of that list. And he is also going to continue winning majors, something that Nadal and Federer may not be able to do as their health declines.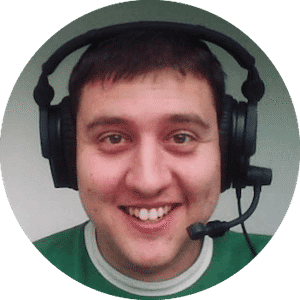 Jay Sanin
Jay Sanin is a sports writer and broadcaster from Albany, NY. He has covered sports betting and the gambling industry since 2013.