Dimitrov vs Carreno Busta – Australian Open Betting Picks
February 10, 2021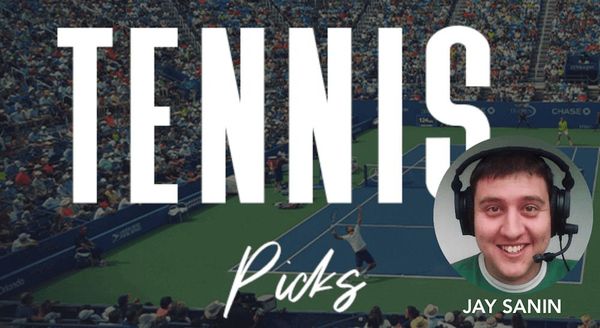 Dimitrov vs Carreno Busta is one of the highlight matches in a day full of high-profile clashes at the Australian Open. This match features two players who haven't broken much of a sweat through two rounds at Melbourne Park. But that could very change in this showdown between players who are no strangers to success on big stages. In today's tennis picks, we make a play on Dimitrov vs Carreno Busta.
Grigor Dimitrov vs Pablo Carreno Busta
The Pick: Over 39.5 service games (-115)
The Pick: Over 39.5 service games (-115)
Grigor Dimitrov heads into Dimitrov vs Carreno Busta without having dropped a set in the first two rounds of this tournament. He most recently ousted Australian Alex Bolt in the second round. In that match, Dimitrov was taken to a first set tiebreak, but dominated the tiebreak and wasn't challenged for the remainder of the match. Before that, Dimitrov swept Marin Cilic in three sets.
Dimitrov has yet to be broken in this tournament, with the Bulgarian saving four break points in each of his first two matches. It would be difficult to see that continuing against the feisty Carreno Busta, but Dimitrov has won over 80% of his first serve points in each match and will not make it easy to make a dent in his serve.
Pablo Carreno Busta has dropped a set in this tournament, but has only dropped the one set in his two matches so far. He lost the third set in his second round match against Jiri Vesely, but won that match comfortably in four sets. Before that victory, the Spaniard beat Kei Nishikori in three sets, breaking his Japanese opponent six times in that match.
For Carreno Busta, the key in this match will be how efficient he is at breaking serve when he has a chance to do so. Dimitrov is not a player who has been allowing many break chances. But the Spaniard has converted eight of his 14 break points in this tournament, and only needs a small opening to create havoc for his opponent.
Dimitrov vs Carreno Busta is a match that has played out six times in the past. Each player has won three of those matches. On hard courts, Dimitrov is 2-0 lifetime against Carreno Busta. But it should be noted that both of those wins came on indoor hard courts. That, combined with Carreno Busta's success in major tournaments, makes this match a difficult one to pick a winner out of.
Instead, look to the over to hit in terms of the number of service games played in the match. Both players have taken part in at least one tiebreak in each of their matches so far in this tournament. And with the margins being so tight between both players, a four or five set match should be expected in what should be the start of an incredible night of men's tennis from Melbourne.
Does Nadal have a real chance to win this tournament?
With the way Nadal has been playing so far in the Australian Open, injury concerns shouldn't be a factor. Nadal may not be as likely to come away with the title as Djokovic or Medvedev, but he is certainly up to the task physically based on what we've seen so far.
Who will win the Shapovalov vs Auger-Aliassime?
Denis Shapovalov has dominated Felix Auger-Aliassime during their careers at majors. But Shapovalov has been dealing with shoulder problems and neither player is consistent enough to back confidently. Shapovalov should get the job done here, but it is entirely possible that these familiar opponents produce a surprising result.
Should Thiem vs Kyrgios be happening at Rod Laver Arena?
Objectively speaking, yes, Dominic Thiem and Nick Kyrgios should be playing on Laver. Instead, they are playing at the John Cain venue that is the preferred venue of one Nick Kyrgios. He should have the crowd on his side, but that still might not be enough for the Australian to top the Austrian in Thiem.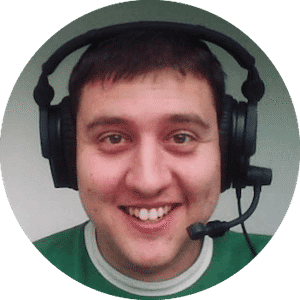 Jay Sanin
Jay Sanin is a sports writer and broadcaster from Albany, NY. He has covered sports betting and the gambling industry since 2013.