DeAndre Hopkins Leads A Tight Race For Receiving Yards Champ
November 4, 2020
When the season began, New Orleans Saints wide receiver Michael Thomas was expected to lead the league again in receiving yards. It is not unusual for defending champions to be preseason favorites. But they seldom end up succeeding in their title defense.
Calvin Johnson was the last to do so with the Detroit Lions back in 2011 and 2012. Before him, it was Andre Johnson in 2008 and 2009. But then you must go back to the 1990s to find another repeat. Jerry Rice did not just repeat, though. He led the league five times from 1989 through 1995.
Repeating as the receiving champ would cement his status as one of the NFL's great wide receivers. Playing for a team that likes to throw as much as the New Orleans Saints do and with a quarterback like Drew Brees throwing to him, it was not hard to picture him doing it.
But he has only played in one game, and he only caught three balls for 17 yards. It is safe to say that Michal Thomas will not be repeating as the receiving champ this year.
So—who will it be?
The Leader Board Is Stacked
With how the NFL and NFL fans favor the passing game, there is rarely ever a shortage of superstar receivers ready to step up and become the new league leader. This year is certainly no different. Through Week Eight, the leader board is as follows:
DeAndre Hopkins – 704
Stefon Diggs – 695
Robby Anderson – 688
DK Metcalf – 680
Calvin Ridley – 657
Allen Robinson – 631
DJ Moore – 622
Travis Kelce – 610
Amari Cooper – 588
Julio Jones – 584
Tyler Boyd – 584
DeAndre Hopkins has been one of the best wide receivers in the league for years, so it is no surprise that he sits atop the leader board heading into Week Nine.
He was a beast back in Houston. But with the revolving door of sub-par quarterbacks prior to the arrival of Deshaun Watson, his talent was never optimized.
Yet he still ranked among the best in the league most years. But in Arizona, he has another bright, young, talented quarterback to work with in Kyler Murray. With the Cardinals, he also has a head coach (Kliff Kingsbury) who likes to throw and knows how to get the most out of him.
So, the fact that Hopkins is one of two guys averaging 100+ yards a game and is currently leading the league is not surprising—and is why he is the current favorite at +300 (odds via DraftKings). There is no reason to think Murray will not continue to throw to him, so his numbers are only going to go up.
Davante Adams (+3000) is the only other guy averaging 100+ yards a game. But after missing a couple of games earlier in the year, he has a lot of ground to make up.
With only 47 yards separating the top five, it would not be hard to make a case for any of them to be the league leader at the season's end. Allen Robinson II is not too much further back, but with how shaky the Chicago Bears are on offense, he may have a hard time closing the gap.
The chances are good that it will be one of the top five, but it would be foolish to ignore the rest of the top ten. But with the dreadful quarterback situation in Dallas, it is probably safe to overlook Amari Cooper (+4000).
Travis Kelce (+3000) will have to share the ball too much to. D.J. Moore (+3000) is having an excellent year for the Panther but must share the spotlight with Robby Anderson.
However it would be foolish to overlook Julio Jones (+2500), though.
DeAndre Hopkins A Lock To Lead The League in Receiving Yards?
With the top of the leaderboard separated by less than 50 yards, it is way too soon to consider anyone a lock to lead the league. But Robby Anderson, Stefon Diggs, and Calvin Ridley have played in eight while Hopkins has only played in seven.
However, DK Metcalf has only played in seven as well. Julio Jones, who is 120 yards behind Hopkins, has only played in six.
So—who should you bet on?
Betting Play: DK Metcalf to lead the league in receiving yards
It will probably come down to Hopkins, Metcalf, and Julio Jones. Of the three, Metcalf may be the best bet since he works with a veteran quarterback like Russell Wilson. Since Seattle can't seem to keep a running back healthy, the Seahawks are probably going to throw even more.
DeAndre Hopkins is not a bad one either, of course. He is in the right kind of offense, but the need to pass seems to be greater in Seattle.
Jones certainly has the breakout potential that would allow him to close the gap. Playing in a pass-happy offense helps, as does playing with a veteran quarterback like Matt Ryan. But he is not the only option in Atlanta anymore or even the top one.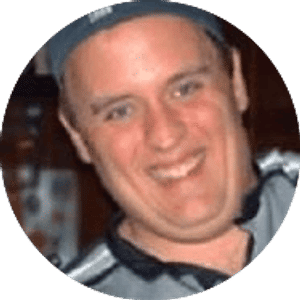 Travis Pulver
Travis a native-Texan which is where his love of football originated. But after moving around a lot when he was younger, he was able to develop an appreciation for the game and not just his favorite teams. He now lives in Indiana with his wife, Nicole, and two kids, Jackson and Addison. You can find him on Twitter at @FatManWriting.