Consequences of the Corona Pandemic – The Big Losers and Potential Winners
March 17, 2020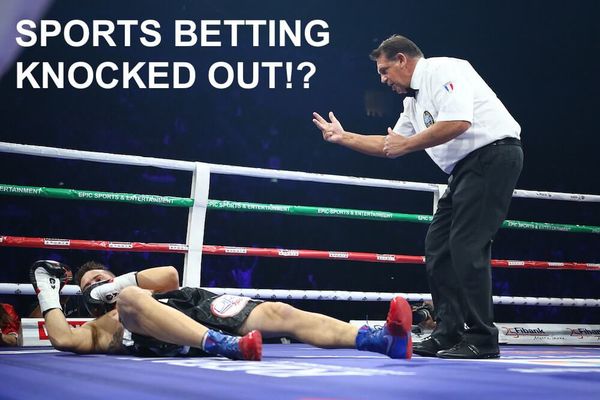 The overall consequences of the Coronavirus are enormous and are also hitting our sector (sports betting) massively. With close to zero sports to bet on US sportsbooks will lose tons of money. In this article, we will guide you through the big losers and some potential winners from this full-blown virus tornado.
The Biggest Loser – Sports Betting
Since the 2nd week of March, almost every single major US sports have been canceled, NBA, NHL, XFL, MLB, Golf, Tennis, and the list goes on. The impact on sports betting is obvious, no sports events taking place = no sports to bet on.
The stock market is reacting and the Dow Jones index is down over 20% year to date (article publish date, March 18) and gambling companies are being punched on from all angles.
What kind of influence will this have on DraftKings plans for an IPO in 2020? Looking at the Scandinavian gambling giants Kindred Group (owner of Unibet.com) and Kambi (odds provider to DraftKings ) their share are down over 60% for Kindred and close to -50% for Kambi year to date.
The way everything has evolved over the last weeks our belief is that the coming month's everything will be more or less put on hold but there are a few brands that might come out as winners in these crazy times. Keep reading to find out who they are.
Online sportsbooks with no or a limited online casino will have a much harder time to attract customers compared to the ones who do.
In our monthly reporting on the revenues generated by New Jersey online sports betting brands, there is a clear pattern. The top revenue generators for online sports betting do not offer or offer a weak online casino product. This means trouble and with a huge uncertainty around when sports are back on track, this could be double trouble.
First of all, they are losing tons of money with the absence of sports to bet on. Second, they risk losing future market share to competitors with a strong online casino and sports betting presence.
Also read …New Jersey Sports Betting Revenue
Example scenario: NFL (together with all major sports) is postponed to late Q3/Q4 this year or potentially to Q1 2021. That's 6-12 months of basically no sports to bet on. People who are used to betting will seek excitement elsewhere and with physical casinos also being closed they are likely to seek gambling action online. With no sports that is destined to be an online casino.
FanDuel and DraftKings combined hold around 80% market share in New Jersey might be the kings for online sports betting but for online casino…not so much.
FanDuel has no casino product at all. This is not a 100% true statement as their casino is provided at Betfaircasino.com and just one click away from their website BUT the fact remains that this is not a great solution for their customers as it is a different brand with no or very little design and user experience similarities. That said you can use the same user details on both FanDuel and BetfairCasino.
DraftKings Casino section is not great. It's decent enough to act as a supporting product to a top-notch sports betting product. But as a standalone product it cannot compete with the best online casinos.
Some other sportsbooks with no or an inferior casino product are:
Bet365
William Hill (no casino product)
Pointsbet (no casino product)
The Score (no casino product)
FoxBet (no casino product)
Other sportsbooks such as Unibet and 888 who have harvested success after success on European markets have struggled to gain traction on the US market. What makes Unibet and 888 unique compared to all other sportsbooks and online casinos in the US is how they excel in both the online casino and online sports betting experience. Together with BetMGM, Unibet and 888 offer the best one-stop shops for online gambling. BetMGM and 888 offer the full range – Poker, Sports Betting, and Casino while Unibet is limited to Casino and Sports Betting.
Golden Nugget who has been the dominant online casino player in New Jersey has a huge opportunity. Their online sports betting product have been struggling and was the only sportsbook in NJ with a negative result i February 2020 (with over -$300K). With online casino being the product in focus at the moment the sportsbook at Golden Nugget online should be good enough to support their outstanding casino.
The Winners According to USsportsbonus
Based on the hypothesis that sports will not start anytime before the end of Q3-Q4 or early 2021 the brands with a strong online casino combined with a sports betting offering should be the winners from this crisis and those are: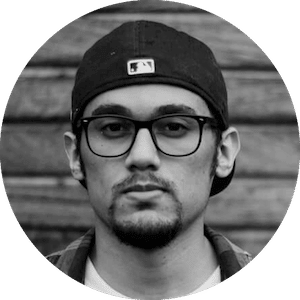 Gus Anderson
Gus Anderson is a gambling wizard. As a kid he dreamt about becoming a Tennis, Hockey and Golf professional but ended up as a gambling professional with focus on both sports & casino.