Connecticut online casino, sports betting drop numbers in February
March 17, 2022
The total handles for sports betting and online casino gaming in the state of Connecticut last February sees a dip compared to January 2022.
Online casino handles see a drop of 4.6 percent with a $743,894,957 total wager in February whereas it was $780 million in January. The total taxable gaming revenue for online casinos also fell by 9 percent from $18.8 million in January to $17.1 million in February. Connecticut's revenue share for online casinos was $3.39 million in January and fell by 9 percent to $3.085 million in February.
DraftKings took the lead on February's handle of online casinos with $493.6 million and Mohegan Sun to come second with $249.5 million.
Real money options in online casinos are not only available in Connecticut. Other states with this feature are Pennsylvania, Delaware, West Virginia, New Jersey, and Michigan.
Meanwhile, sports betting from Foxwoods Resort Casino, Mohegan Sun, and the Connecticut Lottery Corp. also suffered losses in February.
Sports betting total handles sees quite a downfall last month from $158 million in January 2022 to $115.6 million in February, seeing a 26.4 percent drop. $108.771 million of the total number came from mobile handles which is a drop from $149.353 million in January with 27.2% fall. The retail handle also fall by 21.6 percent to $6.85 million in February 2022.
The total taxable gaming revenue fell from $8,309,167 in January to $3,647,385 the next month with a drop of 56.1 percent. As much as $3,306,309 from February's total number is sourced from mobile handles. State revenue drop also by 56.1 percent to $501,516 in February where it was $1.14 million in January.
Possible reasons
The fall on sports betting handles is predictable with Super Bowl coming this month in March. Even March Madness influenced the total amount of wager in Connecticut's market. Even though sports betting and online casinos were only introduced recently, in October 2021.
January may have had a high total number due to 12 NFL playoff games and the College Football Playoff National Championship. And the NFL's Super Bowl on February 13 in Southern California may contribute to the total handle for February.
The fewer number of weekends might be another reason for handles fall in February where January has five weekends.
Betting companies' growth
Although the amount of handle fell last month, Connecticut betting companies will not stop growing. Several companies are launching their program in the state in recent months.
Inspired Entertainment partnered up with DraftKings Casino to launch online gaming options this month. Online slot games including Big Spin Bonus and Gold Cash Free Spins will be available in Connecticut through these companies' partnerships.
Also launching was FanDuel in February with their permanent sportsbook at the Mohegan Sun.
In other news, Foxwoods Resort Casino won last January's gross online gaming revenue with $11 million whereas Mohegan Sun took about $7.7 million.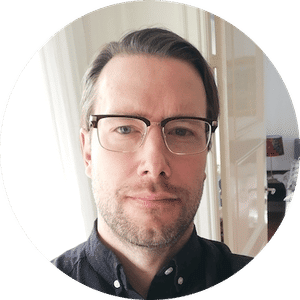 Martin Evergreen
Martin Evergreen is a sports betting professional who provides initiated betting picks and predictions. His main focus is on NHL picks, sportsbook promotions, and casino stories.