Coastal Carolina Deserves Playoff Consideration After BYU Win
December 4, 2020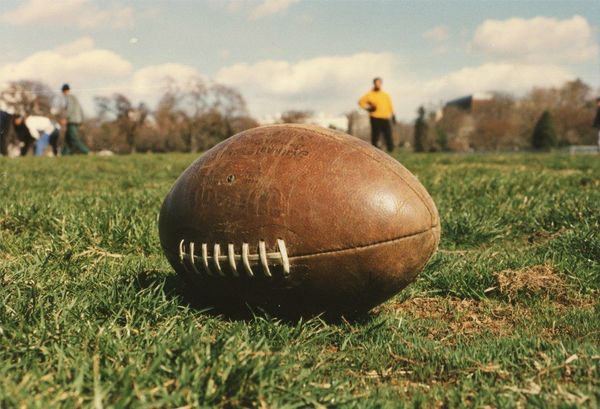 The game of the week on the college football schedule was not Alabama vs. LSU. In fact, it didn't take place in one of the Power 5 conferences. Instead, the game of the week was between BYU and Coastal Carolina. With two 9-0 teams unleashing haymakers on one another, the contest did not disappoint as it game down the final second. And with Coastal Carolina scoring a 22-17 upset win, it is time they receive some recognition from the College Football Playoff selection committee.
Chanticleers Slow Down BYU Offense
Coming into this game, BYU was fourth in the nation in scoring offense with 47.6 points per game. As a 10.5 point favorite against Coastal Carolina, it was expected that they would continue to put up points in bunches. But Coastal Carolina slowed them down, holding BYU to just 17 points. Prior to this game, BYU had been held to no fewer than 27 points, and had been held under 40 points just once.
Coastal Carolina's defense held a BYU offense that averaged 333 passing yards per game to just 240 yards through the air. They held an offense that averaged 202 rushing yards per game to 165 yards. And with 42 of those rushing yards coming on one long touchdown run, the Chanticleers were even better against the run than the numbers indicated.
Toughness was the calling card for Coastal Carolina all night. From giving extra shots to BYU quarterback and Heisman candidate Zach Wilson, to getting a game-ending stop at the one-yard line as time expired, Coastal's grit was the key to their success. They should be rewarded for that grit with a legitimate chance to make the College Football Playoff.
The Case For Coastal Carolina
Aside from their determination and talent, Coastal Carolina's resume is more than deserving of a place in the playoff. They have multiple wins over ranked teams already this season, including this victory over BYU. And if they were to beat Louisiana in the Sun Belt championship game, the Chanticleers would add a third win over a ranked team to their list of accomplishments. That total would exceed the majority of top-10 teams in the current top 25.
Their success also comes during a year where unusual circumstances have diminished the accomplishments of other top teams. Clemson has lost a game due to Trevor Lawrence missing a game due to COVID-19. Ohio State has only played five games, and struggled in their only challenging contest against Indiana. If the College Football Playoff truly cares about the resumes of its participants, Coastal Carolina would be a no-brainer to be involved.
It is unlikely that Coastal Carolina will even finish the season as a top-10 team, even if they go undefeated. But their performance against BYU and their play all season long has made it clear that the rankings in college football aren't worth paying attention to. At least, they are not worth paying attention to until the teams with no losses and several impressive wins are given a seat at the table regardless of conference affiliation.
College Football Betting FAQ
Will Coastal Carolina make a New Year's Six game?
As of now, Coastal Carolina is still not in position to make a New Year's Six game. Cincinnati is the top ranked Group of Five team, and are currently at number seven in the country. Coastal Carolina is unlikely to jump up by enough spots to move past Cincinnati. But if Cincinnati loses before bowl season and the Chanticleers win the Sun Belt title game, it is possible that they get there.
What happens to BYU now?
BYU will fall in the rankings for losing to Coastal Carolina, and their chances of making a big time bowl game are all but gone. Without a conference affiliation to tie them to a high-profile game, and without an undefeated season to justify playoff consideration, BYU's place in the postseason is unclear. A matchup against fellow independent Liberty would be fun, however.
Who is the best team in college football right now?
At the moment, Alabama is the clear top team in the nation. They are dominating every team they have been put against this year. Unlike Notre Dame and Clemson, who have had to sweat through some tight contests, Alabama has looked unassailable this season. Whether that continues in the SEC title game and the College Football Playoff remains to be seen.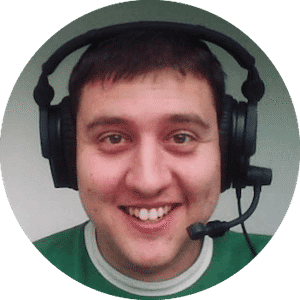 Jay Sanin
Jay Sanin is a sports writer and broadcaster from Albany, NY. He has covered sports betting and the gambling industry since 2013.