Clippers vs Suns Predictions
April 7, 2021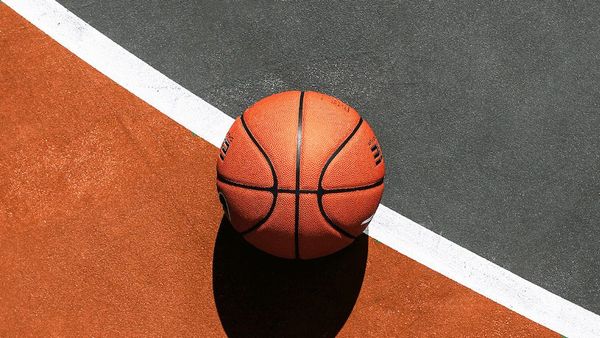 Clippers vs Suns Pick: Clippers -6
Great promotions
Best Multi interface platform
Easy registration process
Get $600 bonus
The Los Angeles Clippers and Phoenix Suns have both generated plenty of intrigue in the Western Conference over the years. And with both teams boasting some of the top players in the NBA, Clippers vs Suns is one of the top matchups to watch any time these teams square off. In this edition of NBA picks, we look at Clippers vs Suns and give you our best bet for this key contest out West.
Phoenix Suns vs Los Angeles Clippers Betting Pick
This game will be played at 10:00 PM ET at Staples Center
Why bet the Clippers:
✅ Clippers vs Suns may be decided by which team is fresher for this game. The Phoenix Suns just played the first leg of a back-to-back last night against the Utah Jazz, in a game that went to overtime. The Los Angeles Clippers, meanwhile, had Wednesday off after a Tuesday win over the Portland Trail Blazers. That is a big advantage for the Clippers out of the gate.
✅ Devin Booker should have a tougher night than he did against the Jazz. He will be guarded by a combination of Kawhi Leonard and Paul George, who should slow him down. The Phoenix Suns will also have to try and get Chris Paul looks against the defensive stopper of the Los Angeles Clippers, Patrick Beverley.
✅ This regular season, the Los Angeles Clippers have a top-five home record in the NBA. They are 19-8 at Staples Center this season. With the Phoenix Suns having to go there on no rest, the Clippers should have a sizable advantage heading into this game.
Easy registration process
Best Multi interface platform
Great promotions
Get $600 bonus
General Info about Los Angeles Clippers vs Phoenix Suns
How often does Clippers vs Suns take place?
Games between the Los Angeles Clippers and Phoenix Suns usually happen around three to four times per regular season. With both teams being in the Western Conference, it is also possible that Clippers vs Suns happens in the playoffs as well. But these squads are typically guaranteed three to four showdowns per year.
What is the biggest key to Clippers vs Suns?
The most important factor in Clippers vs Suns games is which team comes in as the healthier and fresher team. In the NBA, health and rest are the two most important factors for teams looking to pick up wins. If the Los Angeles Clippers or Phoenix Suns have a significant advantage in that area, they are primed to get a win in this particular game.
Where do these teams play their home games?
The Los Angeles Clippers play their home games at Staples Center in Los Angeles. They share that venue with the Los Angeles Lakers, which has helped create an interesting rivalry between those two teams. The Phoenix Suns play their home games at Talking Stick Resort Arena in Phoenix.
Suns vs Clippers Predictions
When we make our Clippers vs Suns predictions, we take the utmost care to deliver those predictions using enough analysis to make them worth your attention. Our predictions focus mostly on the major betting markets in professional basketball, with those markets being the spread, the total and the moneyline. That way, virtually every sportsbook will provide access to the bets our predictions are based off of.
Clippers vs Suns Against the Spread Predictions
Betting on Clippers vs Suns games against the spread is a challenge that requires the ability to predict both the result of a game and the margin of victory. Understanding stats pertaining to how teams finish games is important, as the ability to hit free throws to cover the spread or make three-point shots late in games can often determine whether the Phoenix Suns or Los Angeles Clippers will come away with the cover.
Phoenix Suns vs Clippers Over/Under Betting
In the over/under market, the amount of points scored is all that matters. The winner of each Clippers vs Suns game is unimportant when betting on the total. Instead, bettors have to predict whether the combined score of both teams will be over or under the amount listed by the bookmaker.
Here, bettors need to understand how each team plays basketball to predict the number of points that will be scored. Teams that play a faster pace or worse defense tend to see more points in their games. And teams that play a slower pace or better defense may see lower scoring games.
LA Clippers vs Suns Moneyline Predictions
When the Los Angeles Clippers and Phoenix Suns play, the goal for each team is to win the game. In the moneyline market for Clippers vs Suns, it does not matter how much the Los Angeles Clippers or Phoenix Suns win by. It also does not matter how many points are scored. All that matters is which team wins the game. If a bettor can correctly predict which side wins this game, they will be a winner in the moneyline market.
The goal for those who are betting Clippers vs Suns is to get the best odds that they can possibly get. Doing so requires an understanding of betting odds and what makes them what they are. Things like home court advantage and performance in recent games are important factors. But things like injuries and matchups from previously played games between these teams are also taken into consideration.
Live Streaming Clippers vs Suns
Those who want to watch this game live have several options to do so. Platforms like NBA League Pass offer live home and away broadcast feeds for both the Los Angeles Clippers and Phoenix Suns throughout the season. And live streaming platforms like Hulu and YouTube TV also carry games from this series throughout each season.
For now, US sportsbooks do not have live streaming rights to the NBA. That is something that could change in the future, but the current media rights landscape in the country has not included sportsbooks into this sport's repertoire.
Jay Sanin
Jay Sanin is a sports writer and broadcaster from Albany, NY. He has covered sports betting and the gambling industry since 2013.