Chiefs vs Browns Prediction
January 14, 2021
The participants in Chiefs vs Browns both have interesting roles in the history of the NFL. And their histories will cross paths when they face off in this AFC showdown. Cleveland is a franchise that hasn't experienced the same level of success as most teams since their return to the league. But their opponents know that they are in for a fight whenever they are on the schedule. This Chiefs vs. Browns matchup is no exception, and we have the NFL picks for what should be an interesting game.
Chiefs vs. Browns Against the Spread Pick
Chiefs vs. Browns will be played at 3:05 p.m. ET at Arrowhead Stadium
The Pick: Kansas City Chiefs -10 (-109)
NFL Divisional Round Picks: Packers vs. Rams and Chiefs vs. Browns
Why bet the Chiefs?
✅ The Browns defense struggled mightily last week against the passing attack of the Pittsburgh Steelers. They were fortunate to get some early turnovers to take a 28-point first quarter lead, a lead that Pittsburgh ate into late in the game.
✅ The Chiefs are a double-digit favorite in the divisional round of the NFL playoffs. In the last seven games featuring double-digit favorites in this round of the playoffs, the favorite is 6-1 against the spread.
✅ Cleveland lacks the experience in this setting that the Chiefs have developed over the last couple of years under Andy Reid. A slow start from the relatively inexperienced Browns is entirely possible here.
Chiefs vs Browns Predictions
There are a host of factors to think about when making Chiefs vs. Browns predictions. We analyzed these factors in-depth when looking at all of the betting markets that are available for this game. When you go to place your bets on Browns vs Chiefs using our analysis, have confidence that they are the best possible selections for the game that is coming up.
Chiefs vs Browns Predictions Against the Spread
The goal of Chiefs vs Browns predictions against the spread are to predict which team will come out on top after a handicap is applied to one side. For example, if the Chiefs are a 10-point favorite against the Browns, 10 points are subtracted from the Chiefs' final point tally. This can be a tricky market to bet on, but sound betting strategy can help bettors cover the spread when wagering on Browns vs Chiefs.
Chiefs vs Browns Over/Under Predictions
The over/under market asks bettors to pick whether the total number of points scored will be greater than or less than the listed total. Making Chiefs vs Browns over/under predictions requires bettors to look at several items that could impact the outcome of that wager. The tempo of both teams and how they match up on offense and defense can swing the total one way or the other.
Chiefs vs Browns Moneyline Predictions
Picking moneylines requires a bettor to simply choose which side they think will win the game. Those who make Chiefs vs Browns moneyline predictions do not need to worry about a point spread or how many points are scored. They just need to accurately predict the winner of the game. Both teams have won against one another in what has been an evenly matched all-time series. Therefore, bettors have to put some real thought into their Browns vs Chiefs moneyline bets.
NFL odds are constantly changing over the course of each week, so it is no surprise that Chiefs vs Browns odds can fluctuate. The amount of wagering on each side of betting markets for this matchup can impact the Chiefs vs Browns odds. Bettors should try and get the best odds that they can instead of settling for whatever is available just before kickoff.
Chiefs vs Browns Live Streaming
Live streaming is in an interesting place in the United States due to complex media rights deals between sports leagues and TV networks. Because of that landscape, US sportsbooks are not able to participate in Chiefs vs Browns live streaming. Instead, Chiefs vs Browns live streaming has to come through authorized TV streaming partners like Hulu and YouTube TV. Streaming apps for the TV network carrying Chiefs vs Browns can also be used.
Where can I bet on Chiefs vs.Browns?
Betting on the Chiefs vs Browns game can be done at a number of sportsbooks in the United States. Different states allow for sports gambling to take place at different sportsbooks, so those who want to bet on Browns vs Chiefs should check to see where they can do so legally.
Where can I stream Chiefs vs Browns?
The NFL's authorized streaming partners will carry a live stream for Chiefs vs Browns. Those streaming providers include entities like Hulu and FuboTV. As of now, sportsbooks are not able to stream Browns vs Chiefs.
Where do Chiefs vs Browns games take place?
Games between the Chiefs and Browns are held at each team's home stadium. Chiefs home games are held at Arrowhead Stadium, while Browns home games are held at FirstEnergy Stadium in Cleveland.
Do Chiefs vs Browns games happen often?
Kansas City and Cleveland play in the same conference. But they are in different divisions in the AFC, so the number of games that take place between the Chiefs and Browns are somewhat limited.
What is the key to Browns vs Chiefs?
The team that is better able to throw the opposing offense out of rhythm is going to have the bulk of the success in this game. Chiefs vs Browns could come down to whichever team gets the ball last.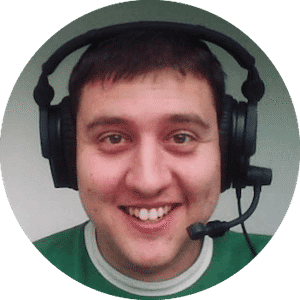 Jay Sanin
Jay Sanin is a sports writer and broadcaster from Albany, NY. He has covered sports betting and the gambling industry since 2013.