Celtics vs Mavericks Predictions
November 6, 2021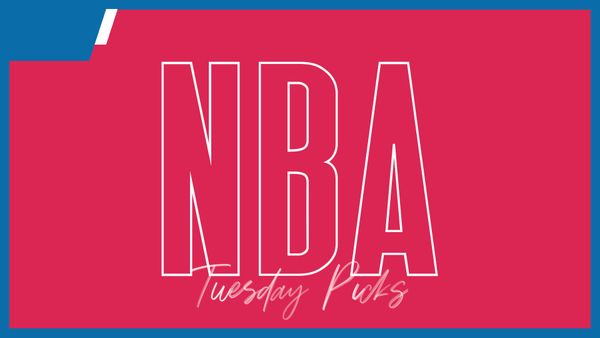 Celtics vs Mavericks Pick: Mavericks -4.5
The Boston Celtics head to American Airlines Center in Dallas on Saturday night to wrap up their three-game road trip. After a slow start and five losses in their first seven games of the new season, the 4-5 Celtics search for their third straight victory, while the 5-3 Dallas Mavericks eye their second consecutive win and third in the last four outings. The Mavs swept the Celtics last regular season, earning a narrow 110-107 victory in front of the home fans.
Saturday night will be loaded with some great NBA picks, so make sure to visit our page for more updates.
Boston Celtics vs Dallas Mavericks Betting Pick
This game will be played at 8:30 PM ET at American Airlines Center
Why bet the Mavericks:
✅ Dallas should get Kristaps Porzingis back, as he fully practiced on Friday. KP6 missed the previous five games due to a back injury, and his return would be a huge boost for the Mavericks on both sides of the ball. Dallas surrenders 48.3 points in the paint per game (24th in the NBA), so Porzingis' presence will improve the Mavericks' interior defense. Maxi Kleber (oblique) is out, and the Mavs desperately need Kristaps back in the starting lineup.
✅ The Mavericks have won five of their first eight games in 2021-22 despite the terrible shooting. They are making only 41.2% of their field goals (29th in the league) and 30.7% of their 3-pointers (27th) while handing out 20.1 assists per 100 possessions (28th). Kristaps Porzingis' return should get things going, as his presence will stretch the floor and make more space for Luka Doncic. The Celtics are a solid defensive team, but they also struggle to defend the rim, allowing 47.3 points in the paint per contest.
✅ Luka Doncic has registered some interesting numbers through five career dates with Boston. He's averaged 27.0 points while shooting 52.3% from the field and 56.1% from beyond the 3-point line (68.3 true shooting percentage). In that last season's 110-107 win over the Celtics, Luka made the tiebreaking 3-pointer with 0.1 seconds left on the clock. Doncic relishes big games and will be a key factor in the crunch time, as we're expecting a tight battle between Boston and Dallas.

General Info about Celtics vs Mavericks
Where do the Boston Celtics play their home games?
The Celtics play their home games in TD Garden.
Where do the Dallas Mavericks play their home games?
The Mavericks play their home games in American Airlines Arena.
Where can you watch Mavericks vs Rockets?
You can watch this game nationally on NBA League Pass.
Where can you bet on Rockets vs Mavericks?
USsportsbonus recommends BetMGM Sportsbook to get the best odds and betting options on the game.
Celtics vs Mavericks Predictions
The Boston Celtics and Dallas Mavericks face off in a game that we don't get to see very often. Historically, they've faced off just over 75 times with the Celtics holding a comfortable advantage. These two squads have never met in the playoffs as it would require a meeting in the NBA Finals.
While the Celtics hold the all-time advantage, this is a game either team can win. Both of these teams have championship potential in the next couple of seasons and I wouldn't be surprised to see this matchup in the Finals in a few seasons from now.
It's important to consider every factor necessary and we will make sure to do the tough work so you don't have to. Make sure to check out the Celtics vs Mavericks predictions above as we will dive into which side of the spread and total you should be on and why. This is going to be a phenomenal game and you will not want to miss out.
Celtics vs Mavericks Against the Spread Predictions
When making a wager against the spread, it's your job as a bettor to determine which team will win the game and by how many points. This is called the "spread" and is subject to change as action comes in. This is the most popular way to wager on NBA games as you're able to get even money on both sides.
Let's say the Boston Celtics are favored by 5.5 points over the Dallas Mavericks. In this case, a wager on the Celtics would ask for a win by six or more points while a bet on the Mavericks would call for either a victory by any margin or a loss by five or fewer points.
Making Boston Celtics vs Dallas Mavericks predictions against the spread require careful consideration into any recent injuries and whether one team is more fatigued than the other. You will not want to miss the Celtics vs Mavericks against the spread predictions above as we will let you know which side of this game to be on.
Boston Celtics vs Dallas Mavericks Over/Under Betting
When making a bet on an over/under, you must decide whether the Celtics and Mavericks will combine for more or less than a certain amount of points. This number is called the total and is set by the sportsbooks. It will also adjust as more action comes in on one side or another.
Let's say the Dallas Mavericks are 4.5-point favorites in this game over the Boston Celtics. A wager on the Mavericks would call for a win by five or more points while a wager on the Celtics would require either a victory by any margin or a loss by four or fewer points.
This is the second most popular way to bet on NBA games and another way to get even money on both sides. Make sure to check out the Boston Celtics vs Dallas Mavericks over/under betting predictions above as we will let you know which side of the total to be on.
Dallas Mavericks vs Boston Celtics Moneyline Predictions
The moneyline is a simple bet and a way a lot of casual NBA Bettors like to approach games. Betting on a moneyline refers to simply picking the winner of the game outright, ignoring the spread and over/under. You will want to make this bet only in certain games. It's more popular to bet the moneyline in games with close spreads.
Using our example above, the Boston Celtics would come in at about (-230) favorites with the Dallas Mavericks (+190) underdogs. A $230 bet on the Celtics would return $100 while a $100 wager on the Mavericks would bring back $190. Make sure to add your initial investment on top of both.
This can be a tough bet to make, but it can be a big winner when you've done the proper research. This is anyone's game to win and we will let you know above which side to be on. Check out the Mavericks vs Celtics moneyline predictions above.
Celtics vs Mavericks Odds
Odds in the NBA are always changing and it's by no mistake. The majority of news comes out the day of the game with a lot being unknown just hours prior to tip-off. This can and will cause panic between both sportsbooks and bettors, forcing you to react with quickness and efficiency. You can often beat the line movement.
Line movement is a crucial piece of betting NBA regular-season games. It can be the difference between a winning and losing bet, and vice versa. Make sure you take a look at the Celtics vs Mavericks odds and predictions above to know which side of the game you should be on.
Mavericks vs Celtics Live Streaming
The United States currently doesn't offer any live streaming options when it comes to the NBA and sportsbooks, but it's only a matter of time until things change. The legal landscape of sports betting in the states is under constant progress and things are going to happen. We will be the first ones to let you know, so keep your eyes peeled.
For now, you have a couple of different options to choose from. The easiest of which is NBA League Pass, which gives you direct access to every game from around the league. You can also subscribe to a paid streaming site, which will give you more on top of just basketball games.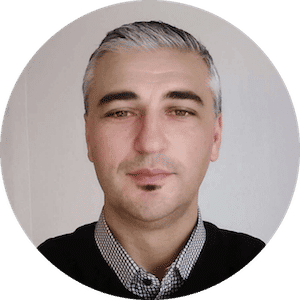 Admir
Admir aka "The Admiral" has been around the sports industry for more than two decades as a professional athlete and sports agent.