Caesars Entertainment To Stay In Las Vegas Despite Significant Growth
February 24, 2022
Caesars Entertainment reported its financial revenue for the fourth quarter and full-year of 2021 last Tuesday which amounted to $2.6 billion. The number is a high increase when compared to the year before it of the same period which was $1 billion less or $1.6 billion. In the whole year of 2020, the company has a net revenue of $3.6 billion.
The number increased significantly in 2021 when the revenue reached $9.6 billion. They also suffer a far less net loss in last year's fourth quarter which was only $434 million, more than $100 million less than 2020 which was $555 million. In its annual report, Caesars only suffer a net loss of $1 billion for full-year 2021. $0.8 billion less than in 2020 which was $1.8 billion of loss.
What was said
"Our quarterly operating results reflect new fourth-quarter records for Adjusted EBITDA and Adjusted EBITDA margin in both our Las Vegas and Regional segments," said Caesars Entertainment, Inc. CEO Tom Reeg. "Caesars Sportsbook continues to exceed our expectations for new customer registrations, deposits, and market share, especially in recently launched jurisdictions." Reeg also planned to sell one of Caesars' Strip assets which have been on hold since 2019, only delayed due to the COVID-19 pandemic. The plan is back on the table since gaming and tourism have bounced back three years later. Las Vegas Review-Journal reported a statement by the CEO spoken during the company's fourth-quarter earnings calls back on Tuesday. "The next time we talk to you about a Strip asset sale, it will be to announce that sale."Same-store Adjusted EBITDA has increased to $581 million from $348 million in Q4. Excluding Caesars Digital, the number will be $886 million which was an increase from $313 million. Same-store Adjusted EBITDA grew from $1.1 billion in 2020 to $3 billion for the full year of 2021. The number grows from $981 million to $3.5 billion when excluding Caesars Digital. During the fourth quarter of 2021, Strip occupancy rates reached 86% and weekends averaged 94%. As a result of the pandemic-related slowdown that hit the segment in 2020, 2021 was a year of recoveries from last year's slowdown. Highlights of the past year included Eldorado Resorts' July 2020 merger, and the launch of the Caesars Sportsbook in 22 states and jurisdictions, 16 of which offer mobile betting.
Caesars next plan
Caesars is also planning on reducing advertising costs for its sportsbook. The company deems the strategy redundant after having accomplished its customer acquisition target.
"You are going to see us dramatically curtail our traditional media spend effectively immediately," Reeg told investors, as Bloomberg reported. "We set out to become a significant player and it happened significantly quicker than we thought."
Caesars had $14.3 billion in outstanding principal debt as of December 31, and $1.1 billion in cash and cash equivalents, excluding $642 million in restricted cash. "In 2021, we completed our acquisition of William Hill PLC and applied strong operating cash flows to debt reduction of approximately $1.0 billion," said CFO Bret Yunker. "We expect to continue to reduce debt in 2022 through the receipt of asset sale proceeds and generation of significant free cash flow."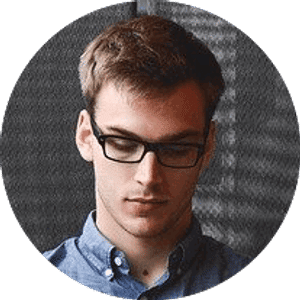 Jake Williams
Jake Williams is a sports gambling expert. He's been writing in the sports betting and DFS industry for over a decade. He specializes in MLB and NBA, along with College Basketball and College Football.