Caesars become official wagering partner of the New York Mets
April 9, 2022
Caesars Entertainment, Inc. and the New York Mets have just announced a multi-year business deal, and soon the Caesars Sportsbook app will become the official sports betting partner of the Mets.
Caesars Entertainment, Inc., a well-known name in the industry, is the leading casino entertainment provider in the United States. Caesars Sportsbooks, the MLB's authorized gaming operator, is also the top operator, with the most retail sportsbooks in 23 states and jurisdictions across the country.
Until now, Caesars Sportsbook is the only betting site in New York that rewards sports bettors with every bet placed in order to reap the benefits of Caesars Entertainment's extensive network of resorts and partnerships. The agreement also includes access to official New York Mets logos and marks, TV-visible in-game signage, and broadcast and digital content across Mets' properties to increase the hype and excitement of Mets fans and bettors.
"Eligible sports fans across the Empire State can download the easy-to-use Caesars Sportsbook app on iOS or Android and place sports wagers today to earn unforgettable experiences at Citi Field this MLB season," Caesar Entertainment's representative said.
New lounge inside the park
Not stopping at that, their partnership will also include a new sportsbook lounge planned to be built at Citi Field, Caesars Sportsbook at the Metro Grille.
The lounge, located on the Excelsior Level at Citi Field, aims to provide a sanctuary where dedicated fans can spend time and enjoy the Caesars Sportsbook app together. The design promises a multi-tiered dining room and outdoor patio seating options. These facilities are to be enhanced with panoramic views overlooking the left field. They plan to open the 13,000 square foot area sometime during the 2022 Major League Baseball season.
"New York is a key state for us following the successful launch of our Caesars Sportsbook app in January," Co-President of Caesars Digital Chris Holdren explained. "The Mets' fanbase is one of the most loyal in baseball and this partnership offers us the chance to treat those passionate fans like Caesars. We look forward to opening our space at Citi Field during an exciting time for the franchise."
Reclaiming the top spot
New York's online sports betting saw a favorable outcome as the New York State Gaming Commission reported that mobile sports betting operators have generated over US$5 billion since the launch. The New York online betting scene is clearly sought after by casino providers, one in which Caesars Entertainment plays a major role.
This partnership is also the perfect chance for Caesars Entertainment to restore its reputation as the leading casino brand. Earlier this February, FanDuel outperformed Caesars Entertainment by bringing in US$130.6 million in bets compared to the former's US$65.8 million gain. Other than that, the company ranks second in terms of handled bets. With Caesars Entertainment's total handle of US$1,200,309,806, it is losing to FanDuel's US$1,689,810,199
Understandably, Caesars Entertainment would want to redeem itself as the top online sportsbook as it had been in January when it accumulated a total of US$229.7 million betting handle. With Mets fans in sight, the new Caesars-Mets arrangement is definitively a reassuring additional factor toward that success.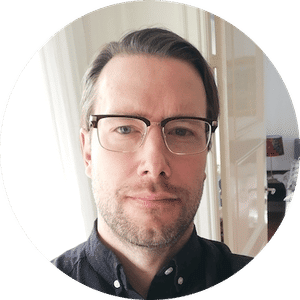 Martin Efvergren
Martin is a sports betting professional who provides initiated betting picks and predictions. His primary focus is on NHL picks, sportsbook promotions, and casino stories.