Brooksby vs Karatsev Prediction: US Open Tennis Betting Picks
September 4, 2021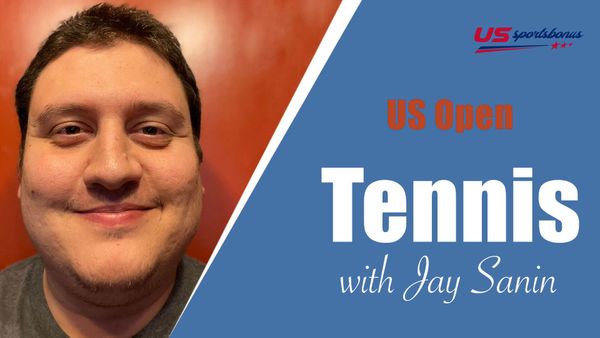 Brooksby vs Karatsev is one of the highlights of a loaded Saturday at the US Open, as the 20-year old American has captured the attention of tennis fans all over the United States. Here, he faces a player in Karatsev who already has a major semifinal under his belt this year, and is looking to make another deep run at a Grand Slam. In this round of men's tennis predictions, we look at Brooksby vs Karatsev and pick a winner for this tightly contested match.
Jenson Brooksby vs Aslan Karatsev Betting Pick
Brooksby vs Karatsev Pick: Karatsev to win (EVEN)
Jenson Brooksby has won both of his US Open matches in four sets so far, beating Mikael Ymer and Taylor Fritz in four hours apiece to advance to round three. Brooksby is not a player who is going to hit the ball through the court with ease, but has been able to wait out his opponents and coax error after error out of them at key moments. Against Karatsev, his defense will be a necessity.
For Brooksby, this is his best performance in a major in what is surely going to be a successful career in the sport. And the concern for him in this match comes from the fact that he is likely to be on the back foot for a lot of this match. He doesn't generate many free points from his serve, and was stuck way behind the baseline for much of his match with a player in Taylor Fritz who doesn't have the same weapons that Karatsev does.
Aslan Karatsev has needed a four-set match and a five-set match to beat Jaume Munar and Jordan Thompson in the first two rounds of the US Open. His performances so far have been far from convincing, requiring the same eight hours of tennis that Brooksby has to get to this stage of the tournament. But Karatsev should be the one deciding the outcome of points in this match, for better or worse.
Through two matches in this tournament, Karatsev has hit 114 winners and 111 unforced errors. That aggressive yet volatile style of play could see him dragged into deep waters again in this match, but it is that aggressive style that has seen him beat some of the best players in the world when he is at his best this year. If he is anywhere near his best in this match, he should be the one dictating the action against the young American.
Brooksby vs Karatsev has been played once previously in the careers of these two men. That matchup took place at this year's French Open, where Karatsev beat Brooksby in straight sets. Clay is, of course, a much different surface than the hard court that the US Open is contested on. But Karatsev faced just one break point in that match and wasn't challenged by Brooksby's relative inability to hit the ball through the court.
In this match, Brooksby will be able to hit a few more winners than the nine he had against Karatsev at Roland-Garros. But Karatsev will still be in control of the majority of the points he doesn't give away by virtue of his superior power. This line feels like a case of bettors buying into the future of Brooksby rather than the reality of Brooksby on the court right now. Expect Karatsev to pour in the winners and win this match.
Brooksby vs Karatsev Pick: Karatsev to win (EVEN)
What are the current odds to win the US Open?
Novak Djokovic is now at -170 to win the US Open over at DraftKings Sportsbook, with Daniil Medvedev at +225 and Sascha Zverev at +500. Shockingly, there are no other players at under 30/1 odds to win the event. Matteo Berrettini is currently at 30/1 odds, with Carlos Alcaraz at 35/1 after his shock win over Stefanos Tsitsipas.
Can Tiafoe get deep into this tournament?
Frances Tiafoe plays Felix Auger-Aliassime next, who looked very good against Roberto Bautista-Agut in the third round. But Tiafoe looked great against Andrey Rublev as well. The winner of that match is certainly capable of being one of the last few players standing in New York.
Can Jack Sock trouble Zverev?
It is highly unlikely that Jack Sock is going to give Sascha Zverev any trouble in their match on Saturday night. But Sock has been serving well and, if he can sneak away with a tiebreak or two, could make the match interesting in front of what will be a partisan crowd.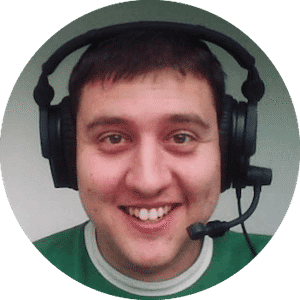 Jay Sanin
Jay Sanin is a sports writer and broadcaster from Albany, NY. He has covered sports betting and the gambling industry since 2013.