Betting odds for 2022 NFL Offensive Player of the Year
August 31, 2022
As the 2022-2023 NFL season will kick off soon, media, fans and pundits are already speculating this year's NFL award winners, including who will win the NFL Offensive Player of the Year.
The NFL Offensive Player of the Year is an annual American football award given to the most notable player in the league who is considered the top offensive player in the regular season.
Last year's honor was awarded to Cooper Kupp of the Lost Angeles Rams. The 29-year-old was honored for his stellar performance in the 2021-2022 NFL season, with 145 receptions, 16 touchdowns and 1,947 yards.
Below is a breakdown and betting odds on this year's favorites, including Indianapolis Colts running back Jonathan Taylor and Tennessee Titans running back Derrick Henry, to help you decide whom to root for in the NFL Offensive Player of the Year award, courtesy of sports betting writer C Jackson Cowart from Action Network.
Notable players analysis
Taylor appears to be the favorite to win this year at FanDuel and PointsBet with +1000, owing to his 1,811 yards rushing performance, as well as 18 touchdowns in 2021. Last year, the 23-year-old was the runner-up for the award behind Kupp (+1400).
The Minnesota Vikings wide receiver Justin Jefferson (+1400) has also started to draw some attention in the Offensive Player of the Year award odds market. Throughout his first season with the Vikings, Jefferson had recorded 88 catches for 1,400 yards with seven touchdowns. In his second year, he improved by earning 108 catches for 1,616 yards with 10 touchdowns.
Behind Jefferson is Henry (+1600), who was also the favorite to win the award last year before he injured his foot in Week 8, which required 10 months to recover. He finished top 10 in rushing yards with 937 yards and 10 touchdowns in half-season. Combined with his previous two seasons, the 28-year-old has recorded 2,000 yards overall, making him more than eligible as one of the nominees to win the award.
Other potential players
Up next is Baltimore Ravens quarterback Lamar Jackson (+2000), who has suffered from multiple injuries and illness over the past two seasons — though Cowart said this shouldn't be a problem starting this season. The writer also noted that Jackson had exceptional rushing capabilities. The 25-year-old set an NFL record for the highest yards achieved by a quarterback with 1,206 yards in 15 games in 2019. He won MVP in the same year.
Cowart also included wide receiver Tyreek Hill (+7500) from the Miami Dolphins as one of the contenders for the title this year, despite the odds on paper being stacked against him. The All-Pro speedster was rarely used as a rusher while he was still with the Kansas City Chiefs, but seeing that Hill is now with the Dolphins, Cowart said the team's head coach Mike McDaniel might find a way to creatively utilize Hill's full potential. The 28-year-old has gained 5,247 yards in the last four seasons with 343 catches and 46 touchdowns despite missing five games.
Nick Chubb (+2000), Deebo Samuel (+2000) and Davante Adams (+2000) are also among the players who could win this year's NFL Offensive Player of the Year award.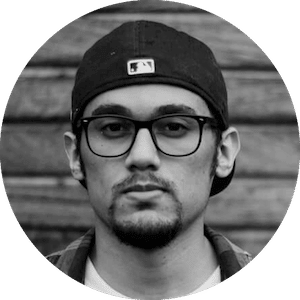 Gus Anderson
Gus Anderson is a gambling wizard. As a kid he dreamt about becoming a Tennis, Hockey and Golf professional but ended up as a gambling professional with focus on both sports & casino.