Betting Odds Show Andrew Cuomo Won't Be Out of Office Any Time Soon
May 20, 2021

Andrew Cuomo currently has -375 odds (79% implied probability) to remain in office through the year, according to betting industry analysts at USsportsbonus.com (See Disclaimer Below). At this point, his odds of staying in office are stronger than they were in February, when they were -255 (72%).
"Governor Cuomo's public image has taken quite the shift over the past year, from being praised for his demeanor during the COVID-19 pandemic to many calling for his resignation," says a US Sportsbonus' gambling industry analyst Jay Sanin. "In fact, Cuomo's odds to remain in office looked the grimmest in mid-March, when New York's own Senators Kirsten Gillibrand and Chuck Schumer called for the governor to step down."
On March 12, 2021, Cuomo's odds to remain in office were +270 (27% implied probability), their worst point yet. However, they've since improved to -375 (79%), their highest point since February.
Andrew Cuomo's Odds to Remain Governor of New York:
May 18, 2021: -375
March 12, 2021: +270
February 25, 2021: -255
Disclaimer: Wagering on the outcomes presented in this article is not currently legalized in the U.S. Odds listed are for illustrative purposes only, and are gathered from overseas operators, where betting on such props is legal and regulated.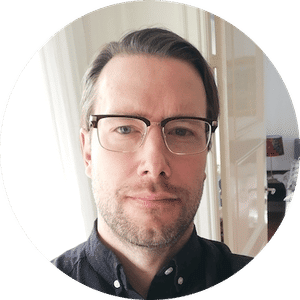 Martin Efvergren
Martin is a sports betting professional who provides initiated betting picks and predictions. His primary focus is on NHL picks, sportsbook promotions, and casino stories.