Bet365 Live Streaming
March 12, 2020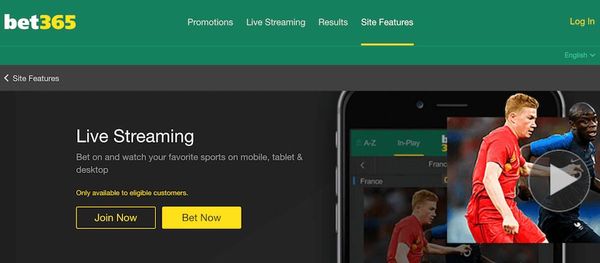 UK-based Bet365 is one of the most recognizable brand names in sports betting. It is particularly well-known in the United Kingdom where most of the site's revenues are generated. However, Bet365 is also making its mark in the United States, where legalized online betting is booming.
On the surface, Bet365 is much like any other online sportsbook, but a deeper look reveals that Bet365 has more to offer sports bettors than most other sites. One thing that makes Bet365 superior to many other competitors is the Bet365 live streaming feature. Read on to find out more.
What Sports Does Bet365 Live Streaming Cover?
Not too many sportsbooks offer odds on the range of sports that Bet365 does. Of course, Bet365 covers major sports such as cricket, basketball, soccer, baseball, hockey, and American football. The site also has plenty of:
Tennis
Darts
Rugby Union
Aussie Rules
Motorsports
Virtual Sports
Combat Sports
Golf
Special Events
Cycling
Rugby League
Sports bettors can place a huge variety of bets before a match begins, but there are usually just as many if not more betting opportunities to be had during the game. In-play betting adds a new dimension to sports betting and has become one of the most popular ways to wager.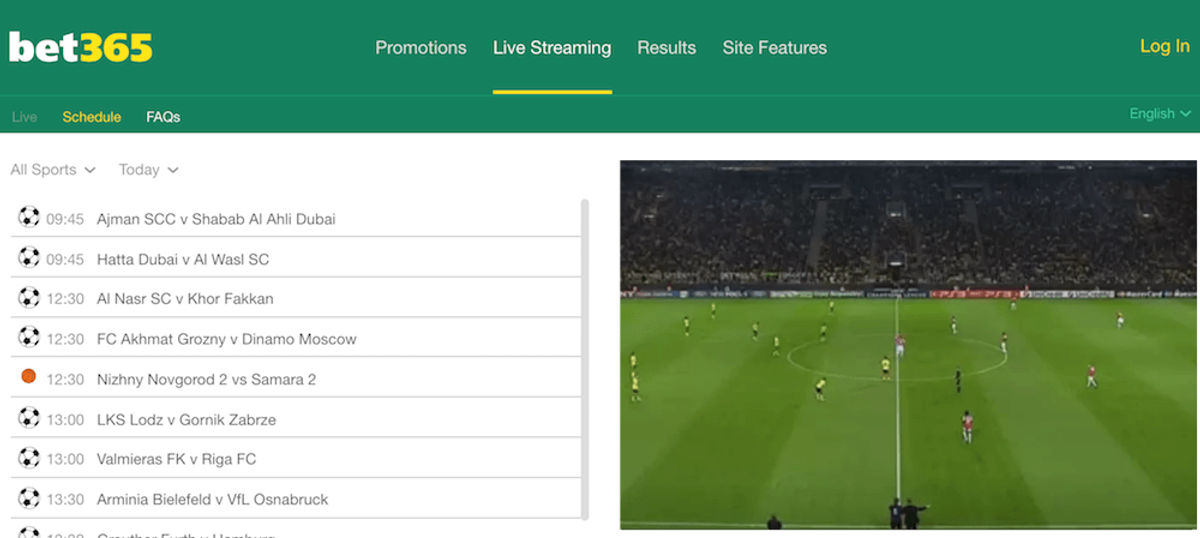 Bet365 Live Streaming Feature
Live betting is a lot of fun, and it gives sports bettors more ways to win. Bettors have the advantage of getting a feel for the flow of a match before they place their wagers. But, what does a bettor do if the game they are live betting isn't available on network television? Sure, you could shell out a chunk of money for a premium sports package, but Bet365 live streaming saves you the trouble and expense.
Bet365 live streaming allows players to follow the live sports action on their desktops and most mobile devices. The site doesn't stream every single match, but Bet365 live streams a lot of them. Bettors will always find a bet365 live stream and the latest in-play betting lines. With so many basketball leagues operating around the world, Bet365 live basketball streaming is available almost year-round. Bet365 live streaming soccer is popular all over the world as is Bet365 cricket live streaming and tennis live streaming.
How Can I Watch Bet365 Live Streaming?
You must meet a couple of basic requirements in order to enjoy the Bet365 live streaming feature. First, you need a Bet365 account and you must be logged in to access the feature. If you don't have a Bet365 account, click the "Join" button in the top-right corner of the site's main page. Fill in the brief registration form, submit it, and verify your email address to complete the process. Additionally, you must have funds in your account or have made a wager within the previous 24 hours.
Check the Bet365 MLB live streaming schedule to find out which games Bet365 live streaming has waiting on deck. Conversely, you can go into the Live In-Play betting section and see what matches are being streamed right now. Be aware that Bet365 is not allowed to stream some events to the country in which the event is being held. Bet365 uses your IP address to decide which live streams you may watch.
Click or tap on the live streaming icon displayed beside the game you want to watch. This triggers a new window that will broadcast the stream. All streams start two minutes before the match is scheduled to commence. On top of the exciting and smooth live streaming action, viewers can follow the latest in-play odds by keeping an eye on the streaming banner at the top of the viewing screen. See a good live wagering opportunity? You can place your bet in mere seconds. Select the wager to bring up your bet slip, enter the bet amount, and then submit it. The game just got more exciting.
How To Get The Best Out Of Bet365 Live Streaming
The quality and uninterrupted flow of live-streamed events are fantastic provided you have a stable and strong internet connection of 512 kbps or greater. Mobile users should have newer operating systems and modern browsers. Those who use a PC need to have Windows XP or newer along with the latest version of Chrome, Opera, or Firefox. Anyone who uses an Apple computer must have at least Mac OS X 10.6 Snow Leopard and an updated Safari, Firefox, Chrome, or Opera browser.
There are some things that can have an effect on the quality of the Bet365 live streaming feature. The most common issue is lag and excessive buffering. This is typically caused by high traffic on your ISP. Hearing audio but getting no video is one of the most common results of viewing live streams using low bandwidth. The quality and stability of a live feed may also be affected if you have a firewall or other security software running on your PC or mobile device.
Bet365 Live Streaming Opens a World of Betting Options
You thought you had a lot of pregame betting opportunities? Wait until you see what Bet365 has in store for you after the game starts. Moneylines, spreads, and totals are just the beginning. Bet365 offers odds on an assortment of player and team props. Exact score, next team to score, and winning margin wagers are also favorites among the live betting crowd.
Astute bettors who take advantage of Bet365 live streaming and in-play betting features have no problems finding juicy betting opportunities. Studying the flow of the game, evaluating individual player performance, and spotting momentum shifts can pay off handsomely.
Bet365 live hockey streaming is a must for anyone who has placed an NHL bet with the "Cashout" or "NHL Early Payout" option attached to it. You can always cashout your bet before the team you backed completes their collapse. You can't see it coming if you're not watching it on a Bet365 live stream.
Another benefit of live betting and live streaming is they give bettors an opportunity to hedge losing bets. Placing a hedge bet might not make a profit or break even, but you can at least get a bit of money out of what appears to be a losing bet. On the flip side, you might want to double down on a previous bet.
It doesn't matter what sport you like betting on most. The Bet365 live streaming feature promises to enhance your sports betting experience. Given today's technology, it's surprising that the live streaming feature isn't a standard offering at online sportsbooks. Yet it isn't.
Bet365 is one of the few truly great sportsbooks to offer this feature. By itself, the live streaming option puts Bet365 a cut above the competition. Added perks like a generous sign-up bonus, promotions galore, competitive odds, and helpful options like early payout offers and parlay boosts make Bet365 even more attractive. Join now and find out first-hand how Bet365 online streaming enhances your sports betting experience.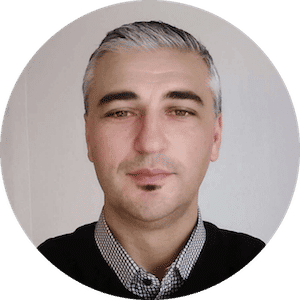 Admir
Admir aka "The Admiral" has been around the sports industry for more than two decades as a professional athlete and sports agent.