Berrettini vs Van De Zandschulp Prediction: Wimbledon Betting Picks
July 1, 2021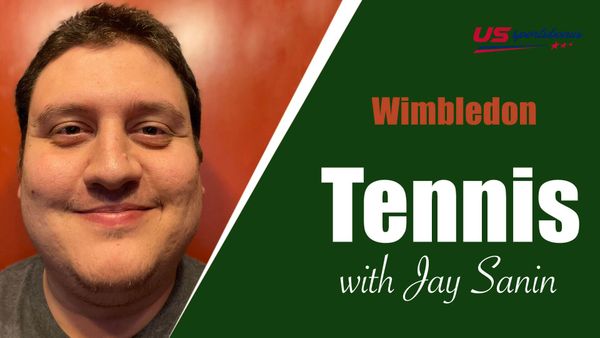 Berrettini vs Van De Zandschulp is one of the many second round matches set to take place on Thursday at Wimbledon. Berrettini has proven himself to be a legitimate contender to win the tournament, but will have to be careful to avoid an upset here. In this edition of tennis predictions from Wimbledon, find out what the best bet is for this battle between one of the big names in the sport and a player looking to make a name for himself.
Matteo Berrettini vs Botic Van De Zandschulp Betting Pick
Berrettini vs Van De Zandschulp Pick: Under 33.5 games (-122)
Matteo Berrettini started out his Wimbledon campaign with a four-set win over Guido Pella, which is a tougher matchup than it sounds like. Pella, of course, made a run that included a win as a 12/1 underdog against Marin Cilic a few years back, making any win over him at Wimbledon a decent accomplishment. The Italian faced just one break point for the match, and closed out the match with a bagel in the fourth.
The win over Pella moved Berrettini to 6-0 on the year on grass and 18-2 on grass dating back to 2019. He will look to improve on his performance at the net compared to the first round, where he won just 14 of his 23 points at net. But if he can play anywhere near the level he did against Pella, Berrettini should roll into the third round.
Botic Van De Zandschulp made the most of his opportunity as a lucky loser into the main draw of Wimbledon. He won his first round match against Gregoire Barrere in four sets, winning the final two sets of the match after splitting the first two with the Frenchman. While Berrettini was less than stellar at the net in his match, the Dutchman was near-perfect at net, winning 30 of 32 points when he came forward.
Van De Zandschulp will need to get more of his first serves in play if he wants to have a chance against Berrettini. Against Barrere, the Dutchman got 60% of his first serves in play, and only won 55% of his second serve points. Second serve points will allow Berrettini to use his power to control things, which Van De Zandschulp simply cannot afford.
These two players have never faced one another on any surface at any level. But there is a big experience edge that favors Berrettini on this surface. Van De Zandschulp has played just six total matches on this surface in his career, with none of those matches coming against a player ranked in the top-100. Four of those matches have come over the last week, where Van De Zandschulp played three qualifying matches and lost in the final round of qualifying before getting a lucky loser spot.
While Botic Van De Zandschulp seems to have a bright future, the future is now for Matteo Berrettini. He should be able to get out in front early in this match, as the Dutchman simply isn't used to this level of opponent just yet. Expect Berrettini to close this out quickly and for the under 33.5 games line to be a winner.
Berrettini vs Van De Zandschulp Pick: Under 33.5 games (-122)
What are the current odds to win Wimbledon?
Novak Djokovic is the current favorite to win Wimbledon, just as he was to start the tournament. Djokovic is at -167 to win the tournament after his second round victory over Kevin Anderson. Expect Djokovic to be an even heavier favorite as each round goes by and he continues to win matches.
What are Berrettini's chances really like?
Berrettini is now third favorite to win Wimbledon at 11/1 odds. He started the tournament at around 12/1 odds, and as more upsets happen he will continue to see his price to win the tournament shorten. Berrettini appears to have a legitimate shot not just to make a deep run, but to see Djokovic in the final.
Who has been the most impressive player so far?
It could be argued that Andy Murray has been the most impressive player at Wimbledon thus far. Murray has won two matches already and has shown a ton of heart in front of the partisan crowds at the All England Club. Whether or not it continues remains to be seen, but it has been a great ride from Murray this week.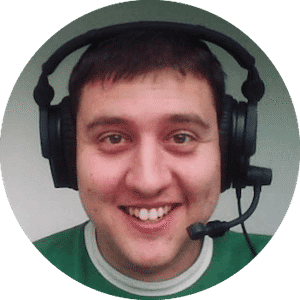 Jay Sanin
Jay Sanin is a sports writer and broadcaster from Albany, NY. He has covered sports betting and the gambling industry since 2013.