Australian Open Quarter-Finals Picks – Wawrinka vs Zverev & Nadal vs Thiem
January 27, 2020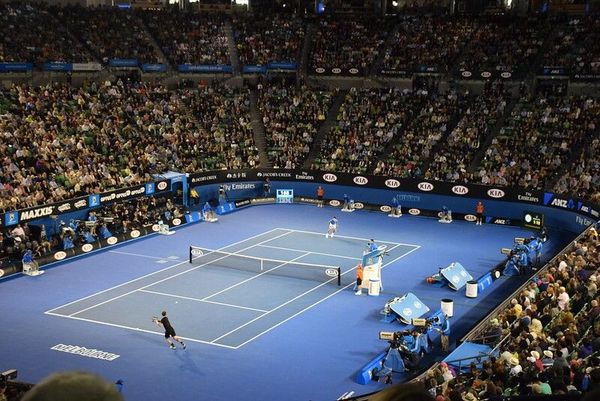 Moving on with the last two quarter-finals. Stan "the man" Wawrinka vs Alexander Zverev and Rafa Nadal vs Dominic Thiem. Rafa seems to be a safe bet but the matchup between Stan and Zverev is harder to predict.
Before we go into the analysis and predictions on those games let's review the betting picks for the first two quarter-finals.
Sandgren should have won over Federer, no doubt. If the match would have been in the first, second or third round the outcome of this match would have resulted in a win for Tennys (funny name on a tennis player). Today's game was another exhibition in how the mental aspect of tennis is playing tricks on lower-ranked players when they are close to beating a top-ranked player. There was simply just too much at stake when Sandgren was going to close out this match – beating Federer in a Grand Slam + Reaching the semifinals in the Australian Open.
Djokovic was too strong for Raonic and his return created too much pressure in the Raonic service games. There was just a matter of time before he was going to break Raonic serve and Milos was never really close in Djokovic service games.
Two wins and 2-0 on the quarter finals. We aim for a 4-0 win and let's take a look at the remaining quarter final matchups.
✅Sandgren +7.5
✅Djokovic -5.5
Stan Wawrinka (+120) vs Alexander Zverev (-150)
Both players impressed in their 4th round matches. Zverev holds a 2-0 head to head against Wawrinka but both those wins came in 2016 and 2017 when Wawrinka was not on top of his game while Zverev was. The German is a weaker player today compared to 2-3 years ago but…
Zverev showed class when beating Rublev in three straight sets. We did not see that coming as Zverevs game has been weak in the early rounds. He was serving, hitting his forehands and backhands like we were used to seeing him a couple of years ago. But this time it is a semi-final spot at stake and will he manage to keep the same level against a more experienced player like Wawrinka?
Wawrinka won the AO in 2014 and been in the semifinals 2015 and 2017 while this is the first time Zverev goes pass the 4th round in the first Grand Slam of the year. Wawrinka outlasted Medveded in a 5 sets epic 4th round match and we believe he is far from satisfied yet. He wants to play with the big guys and win the big titles.
Keys for Zverev to win:
Take advantage of his first serve – Wawrinka is a weak returner

Second serve speed – When Zverev gets nervous his second serve is hardly reaching the net. If this happens Wawrinka will have enough time for his big swings and put pressure on Zverev.
Keys for Wawrinka to win:
Move Zvered around – Wawrinka is a master of finding angles from his backhand and forehand and needs to move Zverev around the court.

Solid serving – Both players have big serves but Zverev's return game is stronger than Wawrinka's. Stan needs to put pressure on Zverev from the get-go.
The sportsbooks have Zverev as the favorite for this game but we think Stan will come out on top of this game. Zverev's nerves will not hold up and Stan is just getting started in this year's Australian Open.
Go for Stan at +120.
Rafael Nadal (-275) vs Dominic Thiem (+210)
Nadal holds a 9-4 lead over Thiem in their head to head stats with only one previous encounter on hardcourt. This was in 2018 in the US Open quarterfinals and Nadal won 3-2 in a classic 5 sets match. The preconditions for tonight's game are almost identical.
Rafa came out on top in a fantastic match against Kyrgios. It was a tight match with 2 tiebreak sets (both won by Nadal) but Nadal had good control of the match. Nadal and Djokovic are the two players who have impressed the most so far and historically Nadal never loses (before the title match) in a Grand Slam when he looks this sharp.
What can Thiem do to stop Nadal? Thiem is a power hitter and there are only a couple of players who can hit through Nadal. Thiem is one of them. He showed class in his 3-0 set win over Monfils but to beat Nadal he needs to step out of his comfort zone which was not the case against Monfils.
Keys for Nadal to win:
Attack Thiem's backhand – Thiem's backhand is monstrous and he can hit backhand winners from anywhere BUT when attacked and with shots deep in the court it can be exploited.

Keep good length in the rallies – Them will go for big winners if Nadal doesn't find length in his baseline strokes.
Keys for Thiem to win:
Go for the winners – Facing Nadal is like facing a wall, whatever you through at him he will through it back. Thiem needs to go for the lines and go big whenever an opportunity presents itself.

First serve percentage – Nadal has one of the best second server return win percentages on the tour.
Thiem has beaten Nadal on clay 4 times but is he ready to beat him on hardcourt. We think not, but this will be a tight game with a 3-1 or 3-2 win by Nadal.
We bet Rafael Nadal 3-1 at +275 and Rafael Nadal 3-2 at +550.
For more betting picks on tennis visit our Tennis picks section.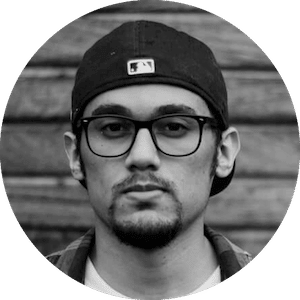 Gus Anderson
Gus Anderson is a gambling wizard. As a kid he dreamt about becoming a Tennis, Hockey and Golf professional but ended up as a gambling professional with focus on both sports & casino.