Auger-Aliassime vs Garin – ATP Monte Carlo Predictions
April 10, 2021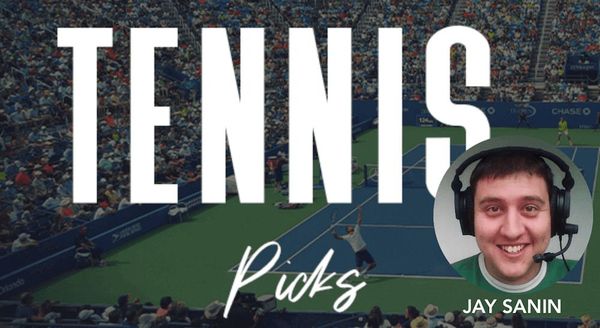 Auger-Aliassime vs Garin may be the most interesting of the Monday matchups in the ATP Monte Carlo Masters. Two top-25 players will meet in this matchup, with both players looking to overcome a tough first-round draw. In this edition of tennis picks, we give Auger-Aliassime vs Garin a closer look and pick a winner in this clash of promising players.
Felix Auger-Aliassime vs Cristian Garin
Auger-Aliassime vs Garin Pick: Garin +125
Auger-Aliassime vs Garin Pick: Garin +125
Felix Auger-Aliassime comes into this match having enjoyed a strong start to 2021 on hard courts. The Canadian reached the final of his warm-up tournament in Melbourne prior to the Australian Open. And he made it to the fourth round of the Australian Open as the highlight of a start to the year that has only featured one first-round defeat so far.
For FAA, the question is whether or not that strong start to the year will travel to the clay courts. In 2020, Auger-Aliassime played just four matches on clay and lost three of those contests. All three of his losses came in straight sets, including a three-set loss in the French Open's opening round.
A huge reason for Auger-Aliassime's struggles on clay have come via his inability to break serve on the surface. In his matches on clay over the last year, the Canadian has broken serve just under 15% of the time. With Garin more than doubling that percentage in his last year on clay, FAA is at a serious disadvantage statistically here.
Speaking of Cristian Garin, he enters this event with a title under his belt already this year. That title came in Santiago in his home country of Chile, where Garin won four matches over less than impressive competition en route to the trophy. Here, he faces a tougher opponent, but does so on his preferred surface.
In 2020, Garin won two clay court titles during the South American clay swing. And he was knocked out in the first round just once in six clay court events, losing to Borna Coric in round one of Rome. The Chilean has a superior hold percentage and break percentage on this surface over the last year, and will look to take advantage of those edges on the court.
Auger-Aliassime vs Garin has taken place twice previously, both on clay in 2019. Garin won the first matchup in three sets in Buenos Aires, while Auger-Aliassime got the victory in straight sets in Rio just nine days later. With Garin having played on the surface already this year, he may be more clay-ready than his opponent in this match.
While Felix Auger-Aliassime is a player who has a bigger all-surface upside, he is not the better clay court player here. Against a South American clay courter in Garin, FAA is statistically the inferior player and should struggle to find his footing early against someone who has seen the surface more often. Expect Garin to get off to a fast start and hold on against the Canadian en route to round two.
What other matches are worth watching on Monday?
In addition to Auger-Aliassime vs Garin, there is a very interesting matchup between Musetti and Karatsev on Monday. Both players have shown some serious promise early in 2021, and win here could propel them to a run in Monte Carlo. It will be interesting to see if Musetti's clay experience can beat the power of Karatsev, who has done well in clay court Challenger events.
How many byes are there in this tournament?
There are eight byes awarded in the Monte Carlo Masters. The top eight seeds in the tournament received those byes, which put them directly into the second round. While this means that there is one less match we get to watch for each of those players, it also means that we get to enjoy those players make potentially longer runs in the tournament.
Which high seeds are due for a letdown?
One player who can certainly be upset as a higher seed here is Matteo Berrettini. The Italian was dealing with injury issues in Melbourne, and will be playing his first match since exiting the Australian Open. He received the eighth and final first round bye, meaning his first match will come against a player who already picked up a win in the first round. That is a recipe for disaster for Berrettini.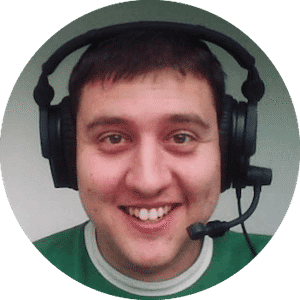 Jay Sanin
Jay Sanin is a sports writer and broadcaster from Albany, NY. He has covered sports betting and the gambling industry since 2013.