ATP Tennis Betting Picks – Vienna Quarterfinals
October 28, 2020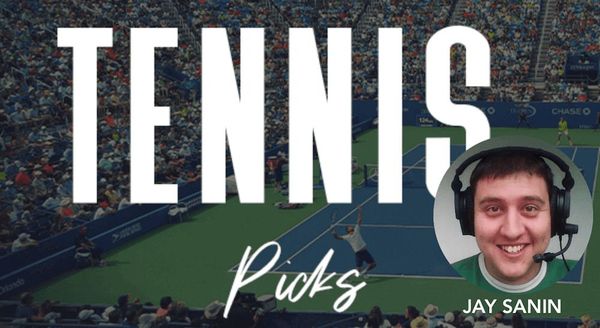 The quarterfinals have arrived in Vienna, as eight elite tennis players are left to decide who will lift the trophy in this 500 level event. Among those still standing in Vienna are stars like Novak Djokovic and Dominic Thiem. Also still remaining are Grigor Dimitrov and Dan Evans, who have fought their way through the draw to make the final eight. This round of ATP tennis betting picks focuses on the match between Evans and Dimitrov.
Dan Evans vs. Grigor Dimitrov
Dan Evans has played some rock solid tennis during the fall indoor hardcourt swing. After picking up a couple of wins in Antwerp, Evans has won all three sets he has played in Vienna. He beat Aljaz Bedene after one set and a retirement, and beat Jurij Rodoinov in straight sets in the second round. But Evans knows that he is in for a tougher challenge in the quarterfinals against Grigor Dimitrov.
If Evans is going to beat Dimitrov, it will be a result of his mental fortitude. Evans has shown that he can deal with adversity during the indoor swing, exemplifying that when he ignored Karen Khachanov's outbursts to beat him in Antwerp. Dimitrov is a level-headed player, but Evans will need to ride the ups and downs of playing the Bulgarian if he is going to get to the semifinals.
Grigor Dimitrov may be playing his best tennis in years at this point in time. He hasn't won a title since he won the 2018 ATP Finals. And Dimitrov is showing some of the form that earned him that Tour Finals trophy this week. His last match against Stefanos Tsitsipas was a thing of beauty, as Dimitrov rallied from a set down to win a match in which he was never broken by his Greek opponent.
Dimitrov has won four of his five sets played in Vienna against stellar competition. In the first round, he beat Karen Khachanov in straight sets before his incredible three-set victory over Tsitsipas. In two matches in Vienna, Dimitrov has faced just five break points in total, and has only been broken twice by Khachanov in the tournament.
Dimitrov owns the head to head battle between these two players. He has won three out of the four matches that they have played against one another lifetime. Evans has taken at least a set in three of the four matches that these two players have had against one another. But he will need to take more than a set if he is going to make the semifinals in Vienna.
Right now, the way that Dimitrov is hitting the ball makes him a threat against any opponent. While he may not win this tournament, he should certainly be able to defeat Dan Evans. As long as he can avoid a letdown from his win over Tsistipas, Dimitrov is going to cruise into the semifinal and build some much needed momentum heading into the Paris Masters.
Pick: Grigor Dimitrov -200 over Dan Evans
Is Dimitrov going to win in straight sets?
He may very well win this match in two sets. However, Dan Evans has taken a set or more against Dimitrov in three of their four competitive matches. Given the form of both players, it is safer to take Dimitrov on the moneyline in spite of the juice on him to win the match outright. Evans' form could very well result in a three-set match here.
Can Dimitrov win the Vienna tournament?
It won't be easy given that Djokovic and Thiem are still left in the draw. But Grigor Dimitrov can absolutely win this tournament. If he can hit the ball the way that he did against Tsitsipas in the second round, he could cruise to this title. But against better defensive tennis players, he could always run into some trouble.
Is there another tournament going on right now?
Yes, there is a tournament going on in Kazakhstan at the same time as the Vienna tournament. With such a small difference in prize money between making the main draw and winning the title, there isn't much incentive for players to play their best. But lower ranked players have a great opportunity at scoring ranking points in that 250 level event.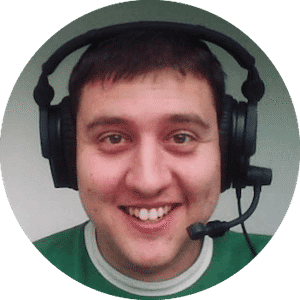 Jay Sanin
Jay Sanin is a sports writer and broadcaster from Albany, NY. He has covered sports betting and the gambling industry since 2013.