ATP Tennis Betting Picks – Vienna Day 4
October 27, 2020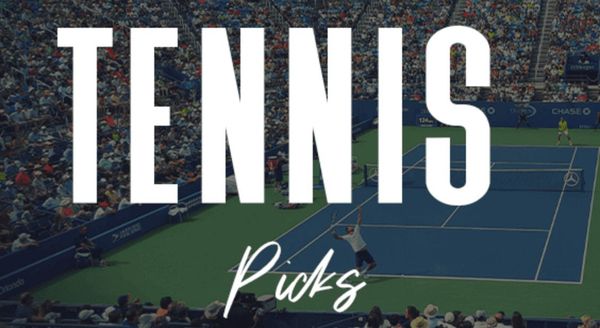 In the second round of ATP 500 tournament in Vienna, several high-level players will look to join Novak Djokovic and Kevin Anderson in the quarterfinals. Among those players are Hubert Hurkacz and Lorenzo Sonego. While Hurkacz advanced as a favorite in round one, Sonego made it through as an underdog. The two square off in round two and are the focus of this round of tennis betting picks.
Lorenzo Sonego vs. Hubert Hurkacz
Lorenzo Sonego made it into the main draw of this tournament as lucky loser after losing in the qualifiers. And he made some luck of his own in round one by beating Dusan Lajovic in straight sets. The match saw Sonego survive four break points in the first set before he broke Lajovic in the final service game of that set. Sonego never looked back, getting one more break in the second set to secure the victory.
Sonego's serve is usually not as effective as it was against Lajovic. On hard courts, Sonego is barely in the top-50 on tour over the last year, holding serve just under 79% of the time. Against a returner with potent groundstrokes like Hurkacz, it is unlikely that Sonego will have as convincing a performance on his serve in this matchup.
Hubert Hurkacz was a direct entrant into the main draw in Vienna and has made the most of his one match there so far. He defeated Attila Balazs in the first round in straight sets. The Polish player won all but four points on his own serve over the course of the match. But he was still broken twice thanks to a first serve that only landed in play 58% of the time. Against Sonego, Hurkacz will need to be more consistent at getting his first serve into play.
Defensively, Hurkacz played some impressive tennis in the match. He broke Balazs four times in just two sets. Both men struggled winning second serve points in that match, but Hurkacz took half of Balazs' second serve points, which put him into advantageous positions throughout the first round. If he can put pressure on the Sonego serve in a similar fashion, Hurkacz should do well here in the second round.
This will be the fifth time that these two players oppose one another in their careers. Both players have won two of their previous matches. But it should be noted that Hurkacz has won both of their hard court encounters. Sonego has won their two matches on clay, on the other hand. With this match taking place on a hard court, Hurkacz's edge on the surface gives him the advantage heading into this matchup.
In this match, Hubert Hurkacz should roll into the quarterfinal round by defeating Sonego in straight sets. Sonego was very lucky not to have been broken in the first set by Lajovic, which allowed him to benefit from the scoreboard pressure that Lajovic ended up succumbing to. Sonego will have no such luxury this time around, as Hurkacz will prove himself to be superior from start to finish.
Pick: Hubert Hurkacz -1.5 sets (+116) over Lorenzo Sonego
Who is going to win ATP Vienna?
Right now, it looks like Novak Djokovic or Dominic Thiem should win the event. But Djokovic has been dragged to a first set tiebreak in each of his first two matches in Vienna thus far. Thiem has had the easier road so far, and that could continue unless Djokovic avoids more drama in matches coming up.
Why not bet the game spread instead of sets?
In some instances, it is a better idea to lay a number of sets instead of service games in a match. If a set goes to a tiebreak, it could torpedo the chance of a set spread hitting in a match. Laying the 1.5 sets with Hurkacz at plus money is a better play than laying the service games and potentially losing in the event of a tiebreak or two.
How important in the Vienna tournament?
As an ATP 500 level tournament, Vienna has plenty of value to players looking to get some ranking points before the end of the season. How much this tournament matters depends on a player's place in the rankings and how much they stand to gain by participating. But the players still alive in Vienna have motivation to not only improve their rankings, but to get some valuable matches in before next week's Paris Masters.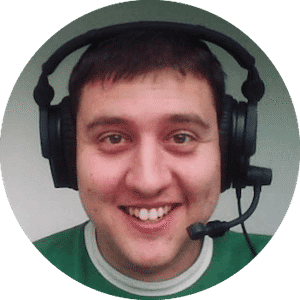 Jay Sanin
Jay Sanin is a sports writer and broadcaster from Albany, NY. He has covered sports betting and the gambling industry since 2013.