ATP Tennis Betting Picks – St. Petersburg Semifinals
October 16, 2020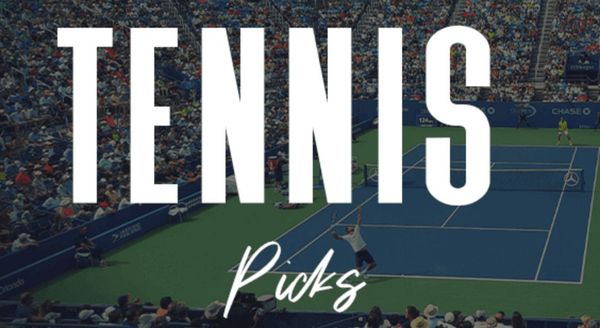 Four players are left in the ATP 500 event in St. Petersburg in Russia. The remaining field is electric, with several players in and around the top-10 still vying for the title. Two of those four players are Russian Andrey Rublev and Canadian Denis Shapovalov. With these two players having a history against each other, this tantalizing matchup is the focus of today's tennis betting picks from St. Petersburg.
Andrey Rublev vs. Denis Shapovalov
With Karen Khachanov losing in the quarterfinals to Milos Raonic, Andrey Rublev is the last remaining Russian in this tournament. Rublev has won six of his seven sets played in this event. He defeated Vasek Pospisil in straight sets, Ugo Humbert in three sets, and Cameron Norrie in three sets to get to this stage. Having not played an opponent in the top-35 yet in this tournament, the Russian can expect a more difficult challenge from his semifinal opponent.
If he wants to beat Shapovalov, Rublev will need to be more consistent with his first serve. Rublev has a below average first serve percentage of 59% over the last year. During this tournament, it has been even worse. The Russian has failed to break 57% of first serves in play in each of his first three matches in St. Petersburg. That lack of first serve accuracy will not fly against Shapovalov.
Denis Shapovalov has yet to drop a set in St. Petersburg in this tournament. He has won all three of his matches in straight sets. After victories over Viktor Troicki and Ilya Ivashka, Shapovalov beat Stan Wawrinka in straight sets to reach the semifinals. If he manages to beat Rublev, Shapovalov will buoy his chances at reaching the top-10 in the rankings by the end of the year.
Despite reaching the semifinal round with three straight set matches, Shapovalov has been vulnerable on his serve at times this week. He has faced 12 break points in his last two matches, saving 11 of them. That percentage of break points saved is not sustainable, especially against a player like Rublev. Seven double faults against Wawrinka in the quarterfinals is also concerning from Shapovalov.
These two players have squared off three times in the past. Excluding their meeting at the 2017 NextGen Finals, they have played in two hardcourt matches on tour. Both of those matches were won in straight sets by Shapovalov. Both matches lasted 22 service games, with the Canadian winning 6-3 and 7-6 in both clashes.
With a partisan crowd certain to back Rublev in this semifinal match, Shapovalov is unlikely to win in straight sets again here. Given that half of the sets between these players have gone to tiebreaks, the over 23 service games is a bet worth making. While this match could very well go three sets, three sets may not be required to go over the total.
Pick: Over 23 service games (-108)
How important is past history between players?
As long as bettors evaluate the context surrounding the results of previous matches, match history between players can be useful to look at. A lopsided match history could indicate a mismatch in the game styles of two players. But bettors should always evaluate these on a case by case basis, as no two players are exactly the same.
Does playing in a player's home country matter?
The impact of a player being in their home country varies depending on the country and the event. The US Open, for example, gives Americans an edge thanks to a rabid home crowd. Smaller tournaments and tournaments in smaller countries might not be able to produce the same level of support for players. Russian crowds are certainly known for providing ample support for their tennis players.
Who is going to win ATP St. Petersburg?
At this point, it really is anyone's tournament. Rublev and Shapovalov are both playing excellent tennis. But Borna Coric and Milos Raonic are playing well also. Coric is fresh off a win over Reilly Opelka in the quarters, while Raonic looked very impressive in the quarters against Karen Khachanov.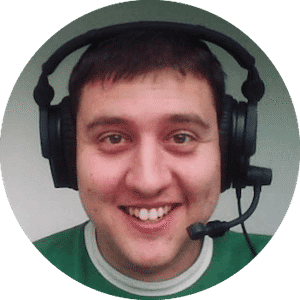 Jay Sanin
Jay Sanin is a sports writer and broadcaster from Albany, NY. He has covered sports betting and the gambling industry since 2013.