Zverev vs Shapovalov Betting Picks – ATP Cup
February 1, 2021
This year's ATP Cup is full of mouth-watering matchups, as the abbreviated format has led to more matches between the best players in the sport. Tuesday's schedule is no exception, as a great clash between Alexander Zverev and Denis Shapovalov is in the cards. Zverev vs Shapovalov has been an evenly contested matchup lifetime. In today's tennis betting picks, we pick a winner in this enticing clash.
Alexander Zverev vs Denis Shapovalov
Sascha Zverev takes to the court for the first time in 2021 in the ATP Cup. The last time we saw Zverev was in the 2020 ATP Finals. There, he was dumped in the group stage of the tournament after losing to Novak Djokovic and Daniil Medvedev. Before that, though, Zverev had been playing very well. He reached the Paris Masters final after winning back-to-back events in Cologne.
The key for Zverev in this Zverev vs Shapovalov match will be just how much he values this event. With the Australian Open looming, one would think that he would want all of the tennis he could get right now. But Zverev's constantly questionable mental state makes it hard to predict what you are going to get from the German in anything that isn't a marquee tournament.
Denis Shapovalov had an unenviable draw to start his ATP Cup campaign with Team Canada. While countryman Milos Raonic was able to make quick work of Serbia's Dusan Lajovic, Shapovalov had to face off with Novak Djokovic. Djokovic, in a must-win match, took Shapovalov out in straight sets to prolong a miserable run for Shapovalov on hard courts.
Dating back to October of 2020, Shapovalov has lost five straight matches on hard courts. Those losses included head scratchers against the likes of Radu Albot and Jurij Rodionov, though some lingering injuries at the end of last season may have had something to do with those. Here, a healthier Shapovalov will look to get back into the win column and break his losing streak.
Zverev vs Shapovalov is a match that we have seen five times at the tour level. Zverev has won three of those five matches, though Shapovalov has won the last two. One of those two Shapovalov wins came at last year's ATP Cup, though the circumstances surrounding that event were much different just one year ago. In their five matches, the winner has come through in straight sets four out of five times.
In this match, expect Sascha Zverev to get a victory over Denis Shapovalov. With Raonic set to beat an inferior opponent in Jan-Lennard Struff earlier in the day, Zverev will need a win here to keep the tie alive for Germany. Expect him to get it against Shapovalov, who has simply not been consistent enough late in sets to win matches.
The Pick: Zverev -1.5 games (-122) over Shapovalov
Is Canada eliminated with a loss?
Yes, if Canada loses to Germany, they are eliminated from contention to get into the knockout rounds of this tournament. They would fall to 0-2, while the winner of the Germany vs Serbia tie would be 2-0 and would qualify for the semifinals.
Can Sascha Zverev win a Grand Slam?
While his attention will be on tonight's Zverev vs Shapovalov matchup, Zverev is certainly capable of winning a slam in the future. He needs to work on his consistency and not letting his nerves take him over in important matches. But his physical tools are good enough to all but guarantee he will lift a major trophy one day.
Who is the best Canadian tennis player right now?
Somehow, Milos Raonic appears to have vaulted back up the list as the best Canadian tennis player at the moment. Shapovalov and Felix Auger-Aliassime have both regressed slightly over the last year. Raonic, meanwhile, has been playing excellent tennis dating back to late last year.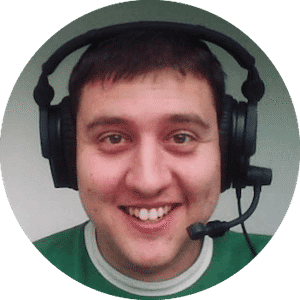 Jay Sanin
Jay Sanin is a sports writer and broadcaster from Albany, NY. He has covered sports betting and the gambling industry since 2013.