Appalachian State Mountaineers vs. Marshall Thundering Herd Picks
September 18, 2020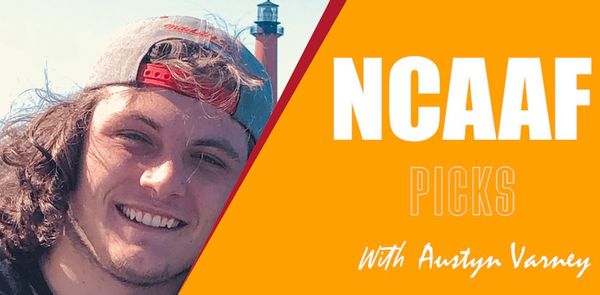 The 1-0 Appalachian State Mountaineers will face off with the 1-0 Marshall Thundering Herd at 3:30 PM ET on CBS. The Mountaineers will look to hold onto their top-25 ranking while the Thundering Herd looks to knock them off and take their spot.
We'll see two very different styles in this game as the Mountaineers are a run-first and second team that will pass the ball when they have to. Marshall will run the ball as well, but they prefer to open it up with a spread passing attack. Let's dive into how this game will go and who will cover the 5.5 points.
When The Appalachian State Mountaineers Have The Ball
Appalachian State squeezed into the top-25 this week and will pick up a tough test in the Marshall Thundering Herd. This is a team that's going to run the ball down your throat until they either lose or wear you down.
I'll let new Appalachian State head coach Shawn Clark describe this team's running game, as I certainly won't do it better. "We have the outside zone and the inside zone, and it's kind of like making bread," he said. "You just have to start caressing it a little bit, rubbing it here, rubbing it there. Put it in there, let it rise and that's the beauty of it. We never got impatient with it. We just had that bread, kind of rubbed it a little bit here and there, and it rose right to the top."
Maybe a little bit strange, but this is college football and it's where the weird lives and thrives. Especially at these smaller schools. Appalachian State mixes in three different backs to keep the fresh legs pumping. Marcus Williams Jr. and Camerun Peoples head the attack with Daetrich Harrington coming in to provide the thunder. You can expect another 4 rushes out of this team as they look to wear down Marshall.
Zach Thomas isn't a QB that will have you on your back heels, but he will take advantage if you stack the box. He's a guy that doesn't make mistakes and does a great job of making decisions that make sense for this offense. He'll spread it out to a ton of different receivers, but you can count on Talik Keaton and Willie Thompson to draw the most targets.
On the contrary, this is a team that can struggle when they fall behind as they do lean heavily on the run and Smith has big trouble when the offense is asked to be one-dimensional. The Mountaineers will need to keep a lead or at least hold a close game to stay within striking distance.
When The Marshall Thundering Herd Have The Ball
The Thundering Herd played two weeks ago and wiped the floor 59-0 with the Eastern Kentucky Colonels. The competition wasn't very good, but it's still encouraging to see the offense run so smoothly. The defense forced two turnovers and allowed the Colonels to pass midfield just twice.
Quarterback Isaiah Green was supposed to play another year here, and his absence was a huge worry until Grant Wells looked like a beast a week ago and threw for 307 yards and four touchdowns. Again, he didn't do it against a good defense, but he still looked like a better passer than Green ever was.
The Thundering Herd play fast and they run a very balanced attack. If the game is close, you'll see a similar amount of passes to runs. Head coach Doc Holiday runs a spread offense that emphasizes the short pass. With that said, they aren't afraid to let it fly when defenses get greedy.
At running back, it'll be Brendan Knox who picks up most of the carries. He's one of the best RB's in the conference and it'll be paramount for Appalachian State to slow him down. Knowledge McDaniel also picked up 18 carries in week one, but that had more to do with the blowout. Expect him to play a change-of-pace role behind Knox moving forward.
Against Appalachian State, Marshall will have to play close to a perfect game. We know the Mountaineers are going to be relentless with the run game and Marshall needs to get ahead of the curve if they want to hold on. It all comes down to Wells, as this is an elite team if he plays as he did in game one.
Appalachian State opened up as -3.5 point favorites and have been bet all the way up to 5.5. It makes sense with 62% of public bets coming in on the Mountaineers. I don't like it. I think Marshall is the overall better team and ends up controlling the pace of this game.
The Thundering Herd offensive line is the most experienced in CFB with five starting seniors. Each of them started last year and this is a team that will look to control the trenches on both sides of the ball. Don't get me wrong, both of these teams have sensational offensive lines. The Mountaineers have the same versatility as Marshall does, as they can effectively move the ball on the ground and through the air.
This is just too many points for two teams that are extremely close in talent. Doc Holiday is the best coach on the sideline in this game and I trust him to at least slow down the Appalachian State attack. While this is going to be a high-scoring game, expect Marshall to come out on top as their versatility shines through.
The Pick: Over 59
Final Score Prediction: Marshall 34, Appalachian State 31
Give me the over all day here as my favorite bet in this game. Both offensive lines are top-10 in the country and I don't expect either defense to have much fun here. Both Appalachian State and Marshall ran the ball 50+ times in week one, but that doesn't mean they run the clock out.
Both teams play fast and look to keep defenses from making subs. The over, like the spread, has grown from 57 to 59 and I wouldn't be surprised to see the number eclipse 60. Jump on board now as I see both of these teams getting into the 30's.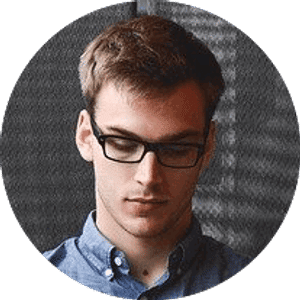 Jake Williams
Jake Williams is a sports gambling expert. He's been writing in the sports betting and DFS industry for over a decade. He specializes in MLB and NBA, along with College Basketball and College Football.