Apollo considers creating Yahoo Sports betting spin-off through merger
March 3, 2022
Private equity firm Apollo Global Management, which acquired Yahoo for $5 billion last year, is sending a clear signal that it might be looking to get into the sports betting game as a near-future business development plan.
The firm is reportedly in preliminary discussions to take Yahoo and merge it with sports betting property. According to CNBS, the new company will then keep the Yahoo name while running the new operation.
The idea of the merger has been presented to a few different companies with a focus on sports betting, including PointsBet Holdings. PointsBet Holdings is an Australian cloud-based betting company valued at $760 million. The Australian company, which provides several top iGaming and ASX-listed sports betting services and products, is known to be connected to NBC.
Accidentally, PointsBet is also known to have been working on building up its brand through media. Action Network confirmed this last week, reporting that the company has talked to ESPN NFL reporter Adam Schefter in that framework.
With Yahoo's experience as a fantasy sports provider, the crossover between the two companies would attract millions of making the switch to sports betting.
Yahoo and sports betting
Yahoo was one of the first pioneers of the early fantasy sports platform along with ESPN. The once internet giant, however, lost its market share in recent years to FanDuel and DraftKings with the rise of daily fantasy. It finally took the step to launch its own DFS platform but it has lagged behind.
Yahoo then entered a partnership with BetMGM in October of 2019 that mostly regulates a typical media deal. However, as Yahoo runs promos on its site for MGM, users can also use their Yahoo login at BetMGM. However, Apollo seems to have more plans in store.
Apollo is also reportedly currently looking for new Yahoo Sports and Yahoo Finance managers to run the two units. The two positions, reporting to Tinder's former CEO Jim Lanzone that was appointed Yahoo's chief executive last September, might likely also supervise each brand's own sportsbook in the near future.
In addition, Apollo also recently acquired The Venetian Expo and The Venetian Resort in Las Vegas for $2.25 billion in February. This step would further help Apollo obtain a smoother transition to the new Yahoo Sports spin-off company while still preserving Yahoo's iconic brand elements.
The sportsbooks industry frenzy
Mobile legal sports betting gradually spreading across the country and is currently operational in 19 states. The lucrative business attracts many despite the recent slump.
According to CNBC, as the effect of companies making customer acquisition increasingly expensive through the staggering amount of marketing costs and promotional offers, the industry has seen several bad numbers in recent months.
Just last month, DraftKings projected its 2022 earnings to be a loss of $825 million to $925 million. This is wider than consensus estimates of about $570 million and it was calculated without including interest, taxes, depreciation, and amortization.
Public sportsbooks, like Penn and DraftKings, are also experiencing the same plunge. Their stocks respectively went down 59 and 66 percent over the last year. Others tread carefully, such as Sports Illustrated. The company launched its own sportsbook last year but is still only in Colorado.
However, the potential merger between Yahoo Sports and any top sports betting company might not take long to see success with more to invest in the industry. Take Fanatics, for instance. The company hired FanDuel's CEO Matt King to run its operation just last June and most likely will run a book for market access anytime soon.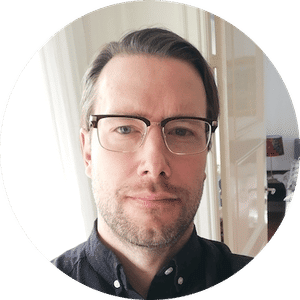 Martin Evergreen
Martin Evergreen is a sports betting professional who provides initiated betting picks and predictions. His main focus is on NHL picks, sportsbook promotions, and casino stories.