2021 NFL Running Back Prop Picks
August 27, 2021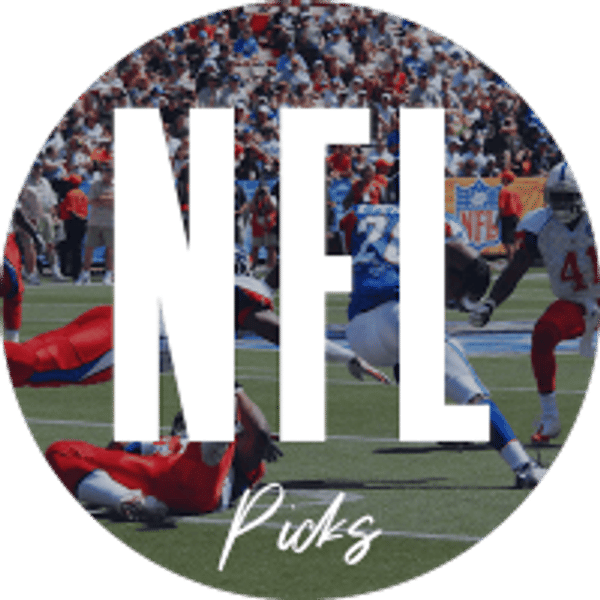 This piece is dedicated solely to running back's season long statistical performance in 2021. We will cover the best bets for running back outcomes in terms of rushing touchdowns and rushing yardage. We will have no shortage of picks, five in total, so let's dive straight into them.
Alvin Kamara Rushing Yards
The set total for number of rushing yards for Saints running back Alvin Kamara in 2021 is 945.5.
✅ It is no secret that Alvin Kamara is one of the league's best running backs. That said, he is not a running back that chews up yardage on the ground. His season long rushing numbers throughout his career are probably shocking to some, but the numbers on the ground are somewhat anemic. In four NFL seasons, Kamara has never had more than 194 carries in a season, despite never playing fewer than 14 games. That resulted in his career best rushing total being just 932 yards, with two of his seasons failing to hit the 800 yard marker.
✅ Kamara churns out production in the passing game. He has never seen fewer than 97 targets in a season nor had fewer than 81 catches. His effectiveness as a pass catcher is a saftey net of sorts against him having a huge rushing output.
✅ The Saints offense as a whole is going to a massive step back in terms of efficiency. Quarterback Jameis WInston will be replacing the retired Drew Brees, and that is a downgrade no matter which way you slice it. Michael Thomas will miss a good chunk of the season after surgery, and the Saints will have more trailing game scripts than they are accustomed to. This means more passing and less rushing. A career best rushing performance for Kamara could still hit and have the under hit, but all signs point to a step backwards, not forwards in terms of rushing production.
Betting Pick: Under 945.5 rushing yards
Austin Ekeler Rushing Yards
The set total for number of rushing yards for Chargers running back Austin Ekeler in 2021 is 825.5.
✅ Much like Kamara, the rushing expecation for a player like Ekeler is simply insanely too high. Ekeler is an effective running back to be sure, but he is not a volume rusher and has never been deployed as such. He is also a player that has missed games due to injury, improving under opportunity on his season long props. He has played 14 or fewer games in three of four NFL seasons.
✅ Ekeler has never received more than 132 carries in any season. This lack of volume has translated to him never eclipsing 557 rushing yards in any season of his carreer. The betting total has a nearly insane expectation of his role to change drastically that would need to see him improve on his best season by 48% to reach the total. This is an under bet we will hammer every time there is an instance like it.
✅ Ekeler does his best work as a pass catcher, and he will be continued to be deployed as such.
Betting Pick: Under 825.5 rushing yards
Javonte Williams Rushing Yards
The set total for rushing yards for Denver Broncos running back Javonte Williams in 2021 is 800.5.
✅ The Broncos made the move early in the second round of this year's draft to get in front of the Dolphins to land Williams. This type of draft capital is not spent on the running back position to have a player watch from the sidelines.
✅ Williams was a healthy scratch for the final preseason tune up for the Broncos, This is a confirmation of sorts that WIlliams role will range from a floor of the 1A back to a ceiling of a true bellcow back. He is a complete player that is effective in the passing game and in pass protection, meaning he will not have to situationally leave the field, creating more opportunity. Of course he is also exceptional with the ball in his hands, which is the most important factor for playing a rushing over.
✅ Melvin Gordon held the lead back role for the Broncos is 2020. While Gordon's levle of involvement in 2021 remains to be seen, we will see Javonte WIlliams in at least the lead role in 2021. That lead role in 2020 lead to 221 carries for 986 yards. Considering WIlliams is already a better back in all facets than Gordon is, anything close to the rushing volume Gordon saw in 2020 will see Williams comfortably cruise past 800.5 rushing yards.
Betting Pick: Over 800.5 rushing yards
David Montgomery Rushing Touchdowns
The set total for rushing touchdowns for Chicago Bears running back David Montgomery in 2021 is 7.5.
✅ It was around the midpoint of the 2020 season that the Bears coaching staff began deploying Montgomery as a bell cow running back. After a bit of a shared role and a lack of gaudy statistics to start the season, Montgomery picked up the pace in the midde part of the season, but it was late in the season when he truly emerged. Through 10 games and 142 carries, Montgomery had the putrid luck of notching just one rushing touchdown. That all changed in Week 13 when he notched a pair of rushing touchdowns and went on to score seven of them in the team's final five games. He was the driving force behind a trio of wins that got them in the playoffs down the stretch last season, and will walk back into that role in 2021.
✅ The Bears defense had a down year last season, and it lead to more unfavorable game scripts than we should expect in 2021. They had a five game losing streak in the middle of the season in which they allowed at least 24 points in every game and this forced an inability to run the ball in volume for the offense. The healthier and imprived defense this season will create more favorable gae scripts and more rushing opportunity this season.
✅ Even if we do not see the expected role as a whole for Montgomery in 2021, it is difficult, bordering on impossible to envision him not being the goal line back. He is a large back that can grind out tough yards with an angry rushing style. The touchdowns will come in 2021, and we could potentially see this over hit by midseason.
Betting Pick: Over 7.5 rushing touchdowns
Najee Harris Rushing Touchdowns
The set number for rushing touchdowns for Pittsburgh Steelers running back Najee Harris in 2021 is 7.5.
✅ The Steelers have been lacking an every down back, which they wholly prefer, since the departure of LeVeon Bell. They remedied that need in the NFL draft this season, spending their first round pick on Najee Harris. Harris will instantly walk into a hogh volume role for the Steelers, and will rarely leave the field.
✅ 2020 was the worst year for Steelers running backs in recent memory. They were ineffective on the ground and simply were a different version of the offense than we have seen in many consecutive years. Even with that ineffectiveness, the scheme itself produced 10 rushing touchdowns for the combo of James Conner and Benny Snell. Those touchdowns, and more, will all go to Harris in 2021.
✅ The passing game has so many legitimate weapons, it will be impossible for teams to zero in on stopping the run against the Steelers.
Betting Pick: Over 7,5 rushing touchdowns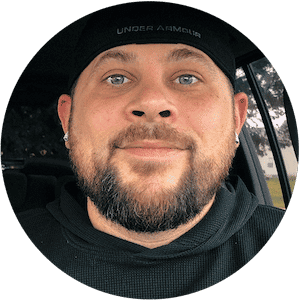 TJ Calkins
TJ Calkins was raised in a gambling loving household. He knew how to handicap horse races and follow line movements well before his tenth birthday. While sports betting remained a passion into adulthood, poker and Daily Fantasy Sports also became passions and remain as such today.