2021 NFL Draft Props
April 27, 2021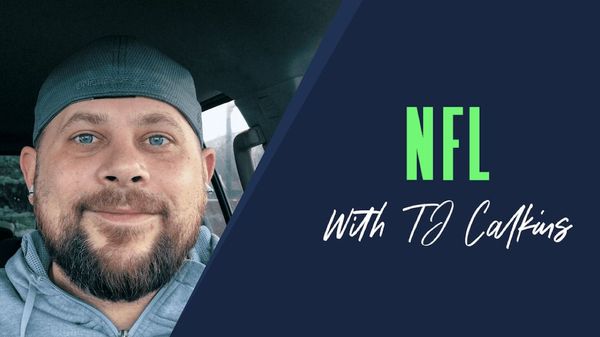 The NFL Draft is personally one of my favorite events of the year. We get a fresh new group of talent entering the league and we get a fresh opportunity to win some prop wagers on the 2021 NFL Draft.
Without trying to put a jinx on us, I am yet to have a draft prop season without profit, including over four units last season. If you pick and choose which of my plays to follow, this is historically one of the best times of the year to dive in.
I will go with the initial rundown of plays. There will be additions to this piece as the week wears on and more lines become available. I pull lines for the draft from the Draft Kings Sportsbook, and the first batch of lines were pulled on Monday. Do not be overly alarmed if the line listed does not match the current one, as draft props have real fluctuation.
Let's get to them.
DraftKings Special NFL Draft Offer
Bet $1 on the NFL Draft - Get $100 in Free Bets
DraftKings has a special Bet $1 Win $100 promo offer on the 2021 NFL Draft that you shouldn't miss out on.
You will receive $100 in free bets if a quarterback is drafted first overall.
Anyone who creates a new account at DraftKings, deposits $5 or more, and places a $1 real-money wager on any 2021 NFL Draft market from Sunday, April 25th to Thursday, April 29th can take advantage of this offer.
Great Promotions
Offers Casino, Sportsbook & DFS
One of the Largest Gambling Sites in the US
Get $1000 bonus
3rd Overall Pick: Mac Jones -305
Top Five Pick: Kyle Pitts -200
Top 32 Pick: Najee Harris -305
These are spots to lay a little more juice than is comfortable. I believe all three of these outcomes can be labeled as "highly probable."
✅ With 49ers GM John Lynch not mincing words, it would appear Mac Jones will be the pick at 3. He did not come out and say verbatim the team will be selecting Jones. However he did say he defers to Kyle Shanahan, the head coach and man who runs the offense. It is perhaps the worst kept secret in the draft that Shanahan really wants Alabama quarterback Mac Jones to run his offense. With Shanahan having the final say and his player sitting there, he will be the pick for the 49ers.
✅ Kyle Pitts is the best tight end prospect since, well, since never. I believe him to not have a pier in terms of a tight end prospect. He is the best skill position player in the draft and is most likely to be off the board at 4 overall. That could be to the Falcons or to a team that trades in or up for him. If he falls to the fifth pick, the Bengals should be happy to take him, but again, another opportunity for a team to trade for him. The over/under prop for Pitts costs -225 for under 5.5, so we get added value to make the same bet in this fashion.
✅ There are few spots farther down the draft board where we can make a connection of team to player. But perhaps the easiest one to make is Najee Harris to the Steelers at 24. Their want for alarge power runner to fix that portion of the offense makes it a perfect marriage. Even if they slide back thinking they don't need to stay put for a running back, there is still margin to get their player in the top 32. This is one that feels to be overthinking to attach any other player to the team.
✅ 3rd Overall Pick: Mac Jones -305 ✅ Top Five Pick: Kyle Pitts -200 ✅ Top 32 Pick: Najee Harris -305
First non QB selected: Kyle Pitts -150
QB being first five picks: +1200
These two plays are admittedly a hedge on each other, with the +1200 being the true apple of our eye.
✅ This is a secondary play on Pitts that simply is designed to cover the loss of the shot on the quarterbacks. We have a level of certainty on the first three picks being Trevor Lawrence, Zack Wilson and Mac Jones.
✅ With Trey Lance and Justin Fields being locks to go in the first half of the first round, we are throwing a dart with a 12:1 return that teams won't settle waiting for either to slide.
✅ First non QB selected: Kyle Pitts -150 ✅ QB being first five picks: +1200
Team First Selection Props
Panthers – OL -110
✅ I feel really good about the Panthers addressing the line first and foremost. It is a combination of need and draft position that sets up perfectly for them. Whether it is Penei Sewell or Rashawn Slater that they have graded best on their draft board, it is the most logical direction for the team to go.
✅ It is also likely perceived as a value to the team for the top lineman to come at 8 overall, as that player is usually gone by that time.
Trey Lance: Drafted by Broncos +300
Patrick Surtain: Under 10.5 -160
Travis Etienne: Over 31.5 -112
Javonte Williams: Under 42.5 -112
✅ Lance is a player that I believe is most likely to slip just a bit, assuming the 49ers are truly dialed into Mac Jones. This would mean a slide to the sixth pick or later, well within range for the QB needy Broncos to slide up or stand pat and throw a dart at Lance. I believe the team landing spot is at least as likely as any other, if not more so, with an attractive 3:1 return.
✅ I would view it as a major upset if Surtain were not the first defensive player off the board. Seeing the Cowboys CB need at 10, I simply cannot see Surtain making it past that pick. It also helps to know that it's been more than 20 years since the first defensive player taken has come later than the seventh pick.
✅ I am going to combine the explanation on the two running backs. I believe Javonte Williams to be the best back in this class, and I believe Travis Etienne to be the third best, with Najee Harris in the middle. There has been too much chatter to ignore that many teams view the trio very similarly. With that being the case it seems unlikely we find a team rushing to take Etienne, but it seems likely that we have a team rushing to take the last one available after two backs are drafted. There is a true cliff in terms of ability between the top three and the remaining backs in the class.
✅ Trey Lance: Drafted by Broncos +300 ✅ Patrick Surtain: Under 10.5 -160 ✅ Travis Etienne: Over 31.5 -112 ✅ Javonte Williams: Under 42.5 -112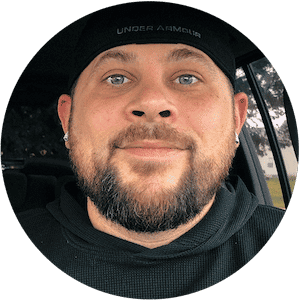 TJ Calkins
TJ Calkins was raised in a gambling loving household. He knew how to handicap horse races and follow line movements well before his tenth birthday. While sports betting remained a passion into adulthood, poker and Daily Fantasy Sports also became passions and remain as such today.