2020 French Open Final Betting Picks
October 9, 2020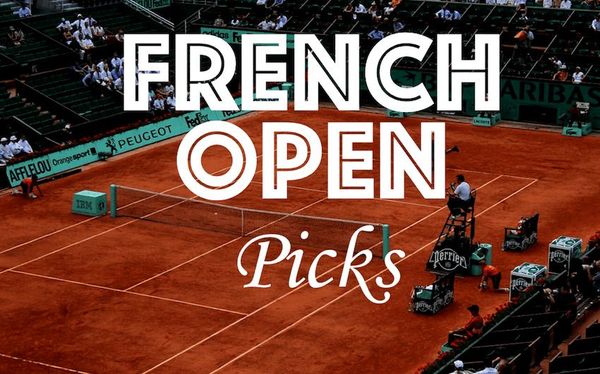 One of the best rivalries in the history of sport enters another chapter when Rafael Nadal and Novak Djokovic square off in the 2020 French Open final. There are historical ramifications to this match for both players. Can Rafael Nadal earn yet another Roland-Garros title? Or will it be Djokovic to lift the trophy? In this round of French Open betting picks, we break down this clash of the tennis titans, with our picks in this tournament going 9-4 so far.
Novak Djokovic vs. Rafael Nadal
While Rafael Nadal is the King of Clay, Novak Djokovic is still the number one player in the world. The Serbian player won his first four matches in this tournament in straight sets. But he has lost three sets over the last two matches. First, he dropped a set to Pablo Carreno-Busta in the quarterfinals. And in the semifinals, he dropped two sets en route to a five-set victory over Stefanos Tsitsipas. While he suffered a scare against Tsitsipas, Djokovic's only loss this year is still his default against Carreno-Busta at the US Open.
In the match against Tsitsipas, Djokovic won the first two sets with relative ease. Serving for the match in the third set, Djokovic had match point. But he failed to convert his match point and was broken multiple times in the third and fourth sets to allow Tsitsipas back into things. Djokovic managed to win the fifth set by a comfortable 6-1 margin. But he had to spend nearly four hours on court in the semifinal, leaving him in less than ideal physical condition heading into a match against Nadal.
Rafael Nadal has yet to drop a set at Roland-Garros in 2020. He has faced two tiebreaks in the tournament, but won each of them with relative ease. Those tiebreaks came in the quarters against Jannik Sinner, and in the third set of his semifinal against Diego Schwartzman. Both Sinner and Schwartzman are immensely talented clay court players, but Nadal was able to get through each of them in straight sets.
A concern for Nadal in this match could be something that has yet to impact his results so far. That would be the cooler autumn temperatures at Roland-Garros, combined with the new balls in use at the tournament. Statistical data has shown that those two factors have resulted in Nadal's topspin forehand not bouncing quite as high in the court as it does during the spring editions of the French Open. Against a player like Djokovic, losing some of what makes Nadal so dangerous on clay could be a factor.
Nadal and Djokovic have played 55 times in their careers so far. In those 55 matches, Djokovic has won 29 and lost 26 times. On clay, though, Nadal has a decided advantage. The Spaniard has won 17 of 24 matches between these two all-time greats on clay. That includes a 6-1 advantage at the French Open. The win for Djokovic came in their last French Open meeting in 2015. As the top seed, Djokovic defeated the sixth-seeded Nadal in straight sets in the quarterfinals of that tournament. That was Nadal's last loss at this event.
There is so much on the line for each player historically in this match. With a win, Nadal claims his 13th French Open title and 20th major overall. That number would put him in a tie with Roger Federer for the most major singles titles of all-time. A Djokovic win would move him up to 18 major titles, two back of Federer for the most ever. Numbers aside, the opportunity to beat one another in a major final presents a chance to further cement the legacy of each of these all-time greats.
So far in 2020, a ball hit at a linesperson has been the only thing capable of beating Novak Djokovic in a match. But Djokovic hasn't had to play Rafael Nadal at Roland-Garros this year yet. The reduced impact of Nadal's forehand could lead to this match going four or five sets, but the King of Clay will claim a 13th major title on the red clay.
Pick: Rafael Nadal -147 over Novak Djokovic
Who will finish with the most majors ever?
Given the fact that Djokovic plays more majors than Federer and Nadal, he would have to be the most likely to finish with the most major titles. Federer and Nadal each usually miss one of the hardcourt majors, which could be a huge contributor to the number that each player finishes with when their careers are done.
Is Nadal better than Federer?
Nadal is better than Federer on clay courts. But Federer is often considered the better player across all surfaces. While each player is always likely to attract the majority of tennis picks in their matches, Federer's superiority on grass and hard courts overall push him above Nadal in the eyes of many.
What makes Nadal so good on clay?
Nadal's ability to hit the ball deep into the court with a high bounce makes him the best clay court player ever. It is so difficult to find an effective shot angle against Nadal's high bouncing shots. Because of that, Djokovic has a monumental task ahead of him in the 2020 French Open Final.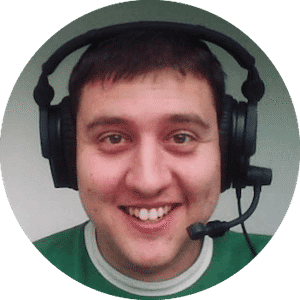 Jay Sanin
Jay Sanin is a sports writer and broadcaster from Albany, NY. He has covered sports betting and the gambling industry since 2013.