2020 French Open Betting Picks – Semifinals
October 8, 2020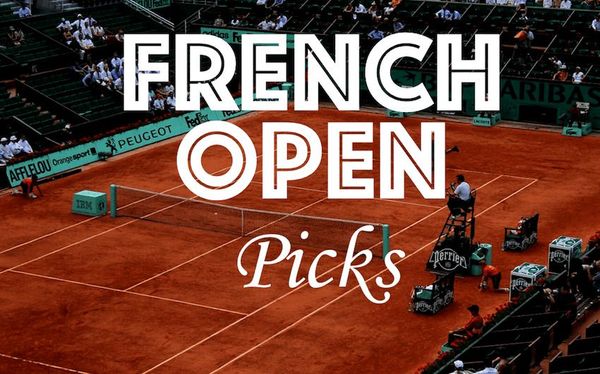 After nearly two weeks of incredible tennis, the French Open is down to its final four. The semifinal round in the men's draw features two tantalizing matchups. Novak Djokovic takes on Stefanos Tsitsipas in the first semifinal. And the second semifinal pits Diego Schwartzman against Rafael Nadal. In this round of French Open betting picks, we take a look at both matchups and make a selection for each.
Diego Schwartzman vs. Rafael Nadal
Diego Schwartzman had an easy road to the quarterfinals, but had to earn his way into the semis. After winning his first 12 sets at Roland-Garros, Schwartzman won in five sets over Dominic Thiem. After falling behind two sets to one against a physically depleted Thiem, the Argentine won the final two sets en route to the victory. The match took five hours and 10 minutes, and will be remembered as the match of 2020 so far.
There are a couple of problems for Schwartzman coming out of that match. First, even with an extra day off, he has to be physically impacted by a five hour match. Second, he takes on an opponent in the semifinals that is physically fresh and is the greatest player on this surface of all-time. While Schwartzman is the sentimental favorite heading into this match, he will need to play near-perfect tennis to win.
Rafael Nadal has played 15 sets in this year's French Open. He has won all 15 of those sets, scoring five straight-set victories en route to the semifinals. In the quarters, he eliminated young star Jannik Sinner in three sets. Since losing to Novak Djokovic at the 2015 French Open, Nadal has won 28 straight matches at Roland-Garros. In those 28 matches, he has won 82 sets and lost just three sets.
Interestingly enough, one of those three dropped sets came against Schwartzman. In the quarterfinals of the 2018 French Open, Schwartzman took the first set against Nadal. Schwartzman also has recent success against Nadal. The Argentine defeated Nadal in straight sets on clay in this year's Rome Masters. While Nadal was getting back into match form during that tournament, Schwartzman can expect a better Nadal this time around.
Nadal has won nine of ten matches against Schwartzman in his career. In those 10 matches, seven were decided in the form of a Nadal straight sets win. With Schwartzman spending much more time on court this tournament, and Nadal looking as good as ever in his favorite tournament, a straight sets win should be expected here as Nadal gets ready to bolster his legacy in the final.
Pick: Rafael Nadal -2.5 sets (-107) over Diego Schwartzman
Novak Djokovic vs. Stefanos Tsitsipas
The last man to beat Nadal at Roland-Garros will look to reach the final for another clash here in 2020. Novak Djokovic has dropped just one set through five matches at this year's French Open. That dropped set came in the quarterfinals, as he battled through injury to defeat Pablo Carreno-Busta in four sets. That match allowed Djokovic to redeem himself for his US Open default against the Spaniard.
During the post-US Open clay season, Djokovic won the Rome Masters title and is now in the Roland-Garros semifinals. In those two tournaments, Djokovic has lost just two total sets so far. But with injuries mounting, the Serbian player will have to worry about an opponent that looks incredibly crisp on the court right now in Stefanos Tsitsipas.
Tsitsipas had one of the best performances on tour in 2020 in the quarterfinals of the French Open. He decimated Andrey Rublev in straight sets to earn his place in the semifinals. Tsitsipas his 35 winners to just 17 unforced errors, as his shots were precise from start to finish. Against Novak Djokovic, Tsitsipas will need to continue to be precise with the stakes being even higher this round.
The first round of Roland-Garros saw Tsitsipas win in five dramatic sets against Jaume Munar. Since then, the Greek player hasn't dropped a single set. Against Djokovic, he is likely to drop at a set or more. But Tsitsipas has won three of his six matches against Djokovic lifetime, so Tsitsipas will not fall apart should he face adversity against one of the all-time greats.
In his three wins over Djokovic, Tsitsipas has won while conceding a set each time. In Djokovic's three wins over Tsitsipas, the matches were all decided in straight sets. Djokovic should win this match, but the form of Tsitsipas would suggest that this is going to be a match where Djokovic does anything but cruise. The over 38 service games line sticks out from a tennis betting perspective, as a banged up Djokovic should concede at least one set to the hottest player not named Nadal left in the draw.
Pick: Over 38 service games (-110)
Who is the best player left at the French Open?
Based on his experience with the French Open, Rafael Nadal would have to be considered the best remaining player. Nadal is known as the King of Clay thanks to his annual success at this very tournament. He will face stiff competition in the final two rounds, but Nadal's track record on this surface speaks for itself.
Is Rafael Nadal going to win the French Open again?
Nadal would have to be considered the favorite, yes. At the same time, all four remaining players have had success on clay in the past. Novak Djokovic and Diego Schwartzman are both legitimate stars on the surface, while Stefanos Tsitsipas has proven that he is more than capable of holding his own as well.
Who is the best tennis player ever?
The GOAT debate in tennis is an interesting one. Djokovic is likely the best all-surface player of all-time. Nadal is clearly the best on clay. And Roger Federer is a great grass and all-surface player. This will likely come down to which of those three players ends their career with the most major titles.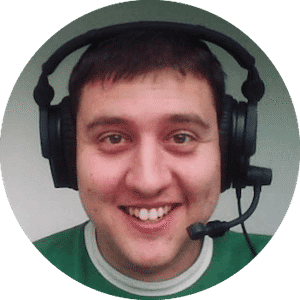 Jay Sanin
Jay Sanin is a sports writer and broadcaster from Albany, NY. He has covered sports betting and the gambling industry since 2013.